Vegan Cakes & Brownies
Just because you are vegan doesn't mean you should settle for a dry or stodgy cake! Our range of vegan cakes are just as delicious as our standard sponges and most people can't tell the difference. We have worked hard to perfect our vegan birthday cake recipes and our vegan brownie recipes – our vegan cakes and vegan brownies have all received great feedback. Get our vegan cakes and brownies delivered all over the UK whether you need vegan cakes London or vegan brownies Birmingham - we can deliver and offer next day delivery as standard. Let us know which one is your favourite!
from £13.50
Vegan Baby Brownies
Our new Vegan Baby Brownies are here - a mini Vegan Chocolate Brownie and mini Vegan Speculoos Brownie. Available in boxes of 4 or 8.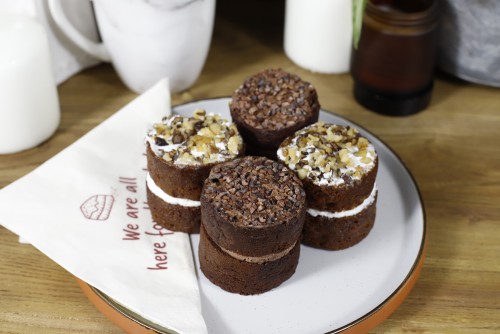 from £13.50
Vegan Baby Sponge Cakes
Delicious adorable mini versions of our whole cakes - available in packs of 4 or 8. The Vegan Baby Sponge box contains vegan chocolate Baby Sponge Cakes and Vegan Carrot Baby Sponges.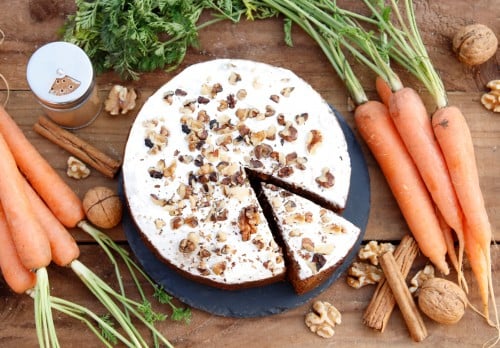 from £16.95
Vegan Carrot Cake
Vegan carrot cake topped with lemon icing and crunchy walnuts.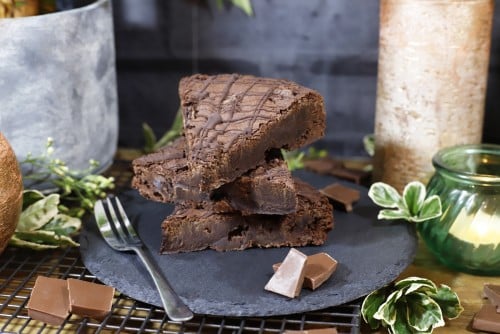 from £15.25
Vegan Chocolate Brownie
Our Vegan Chocolate Brownie is super fudgy in the middle with yummy vegan chocolate chunks running through it. It has a deliciously crispy outer shell with melted vegan chocolate drizzled over the top. You'd never believe vegan brownies could taste this good!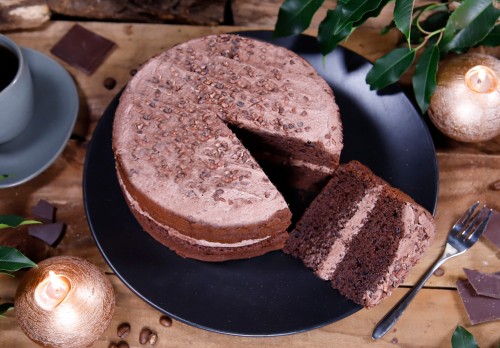 from £16.95
Vegan Chocolate Cake
A Vegan chocolate cake with chocolate buttercream with nibbed cocoa pieces.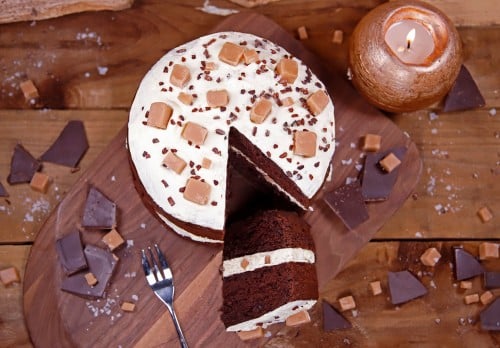 from £17.50
Vegan Chocolate Caramel Fudge Cake
Vegan chocolate sponge with caramel flavoured buttercream and salted caramel fudge pieces in the middle and on top with a sprinkling of cocoa nibs.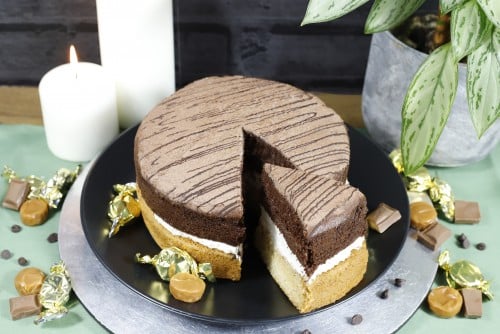 from £17.50
Vegan Millionaires Cake
A vegan vanilla sponge and vegan chocolate sponge, sandwiched together with caramel flavoured vegan buttercream with vegan chocolate drizzle on top.
Also available in Gluten Free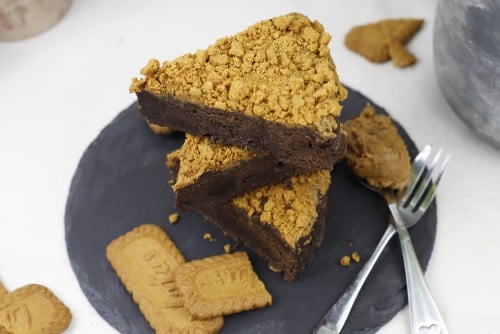 from £15.25
Vegan Speculoos Brownie
A vegan chocolate speculoos brownie topped with a generous layer of speculoos spread and covered with a crunchy speculoos crumb.
from £16.95
Vegan Victoria Sponge Cake
A delicious vegan and dairy free Victoria sponge cake sandwiched together with crushed strawberry jam and vegan vanilla icing. Dusted on top with icing sugar. Perfect for all ages and occasions.
Also available in Gluten Free