Charity Partnerships
Charity Partnerships
At Sponge, we are proud and committed to giving back to our community. We work with selected charity partners that mean a lot to us and align with our values. Working with these organisations allows us to support causes that make a difference to many lives. We will continue to provide support to our partners so that they can carry on their invaluable work to make a real difference.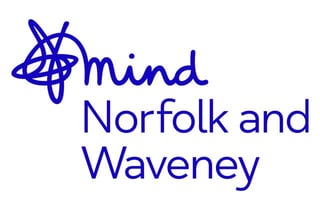 Mind is a mental health charity offering an extensive range of mental health services, along with associated training, advice and information. They believe no one should have to face poor mental health alone and that with the right support and resources, anybody can create a life that feels meaningful to them.

They offer a wide range of services including 1:1 talking therapies, gardening projects, access to employment services, mental health training and education for businesses, schools and individuals, residential care and support programmes.
Mind also works in our communities to raise awareness and challenge stigma and discrimination. Their services support young people aged 14-25, adults and carers affected by mental ill health.


Why did Sponge choose Norfolk and Waveney Mind?
Approximately 1 in 4 people in the UK will experience a mental health problem each year. We believe it's extremely important for people to have access to good mental health services to help support them through their experiences. Sponge is committed to promoting well-being and working to reduce poor mental health, along with the stigma, particularly in the workplace. So, providing assistance to a charity that provides these services, especially in rural settings, where mental health services are harder to access, is key.
A message from Mind about our partnership
"Each year the demand for our services increases as more and more people seek support for their mental health. As Norfolk and Waveney's leading mental health charity, we supported around 30,000 local people last year through our wide range of services and support programmes.
"We couldn't continue to do what we do without the help of our corporate partners and can't thank Sponge enough for choosing us.
"Sponge support us in lots of ways, including donating lots of delicious cakes for events. They truly make a big difference to local people, helping to not only raise funds but also awareness"
– Katie, Partnerships and Income Generation Officer, Mind
For further information visit www.norfolkandwaveneymind.org.uk or call 0300 330 5488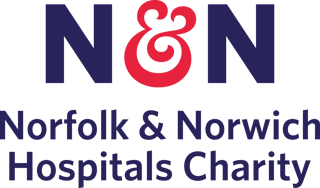 Norfolk & Norwich Hospitals Charity are committed to raising funds to invest in the Trust which helps provide life-saving and ground-breaking equipment, research, staff development, and enhanced environment and facilities at the Trust. They raise money that supports patients, their families, and the staff at Norfolk & Norwich University Hospitals NHS Foundation Trust. The Trust includes the N&N Hospital, Jenny Lind Children's Hospital, and Cromer Hospital.
As a charity, they work hard to ensure that every pound that is raised is invested in the Trust. Whether it's on new life-saving equipment or enhancements to patient environments, every penny makes a difference and is spent on making the lives of patients and staff better.
Why did Sponge choose Norfolk & Norwich Hospitals Charity?
It's hard being in the hospital, whether it's for a long stay or a short stay. The staff at the hospital work tirelessly to look after patients, and make them feel comfortable, as well as help them to get better. A big part of our values is making people smile, so we are pleased that we are able to offer a small gesture like donating cakes for both staff and patients during special seasons (such as Christmas). We hope it makes patients stay a little bit better and gives staff a little something to improve their day.
A message from N&N Hospitals Charity about our partnership
"What a treat as a Chaplain to help deliver delicious cake to our N&N staff working on Christmas Day. It is lovely to enjoy with a cup of tea on an afternoon break with work colleagues. Such a kind gesture from Sponge, and food always puts a smile the faces of our doctors and nursing staff. Thank you Sponge!"
– Canon Darren Thornton, Chaplain, Norfolk & Norwich Hospitals Charity
For further information visit www.nnhospitalscharity.org.uk or call 01603 287107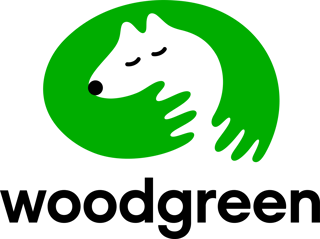 Every year, Woodgreen's dedicated teams work tirelessly to provide safe shelter, specialist care, and a brighter future for thousands of pets. And they are there for owners in need of advice and support too, every step of the way.
They give Channel 4 access to Woodgreen to see the work their handlers, vets, specialists and volunteers do every day to give animals another chance at life. The Dog House explores the lovely pooches in need of a fresh start and how Woodgreen find them their forever homes.
As well as taking in homeless pets, they provide a number of vital services for people including free, expert pet advice on the phone and online. Plus, workshops, classes, outreach support and more.


Why did Sponge choose Woodgreen?
All of us at Sponge are animal lovers, we go nuts over animals of all kinds. So, we felt it was important to support a charity that focuses on supporting pets in their time of need. We'd be lost without our furry friends, so we wanted to make sure we could offer support to a charity partner who had animals' best interests at heart, as well as ensuring owners could feel supported to keep them and their beloved pets together and happy.
A message from Woodgreen about our partnership
"Everything we do, and every single pet we help, is thanks to the generosity of our amazing supporters and partners. We're so grateful to the team at Sponge for being part of that journey with us, and for giving us the opportunity to co-create some fabulous pet-themed cards – perfect for any dog, cat or small pet lover!"
– Stacey, Corporate Fundraising Manager, Woodgreen
For further information visit www.woodgreen.org.uk or call 0300 303 9333


Our Charity Commitment
As well as continuously working with our main charities above, we have in the past donated cakes to causes such as:
Honeybell Cross Country (Break)
Take Our Hand (Helping young people with bereavement)
Little Lifts (Breast Cancer Support)
When possible, we do what we can to help our communities, by getting involved in fundraising events


Additional Charity Partnerships
Although we would love to help everyone, we receive many enquiries to help charities.
Currently, we have made the decision to concentrate our charity efforts on MIND, N&N Hospitals Charity, Woodgreen, and a few charities local to our headquarters in Holt, Norfolk.
We wish you all the best in your fundraising efforts.