---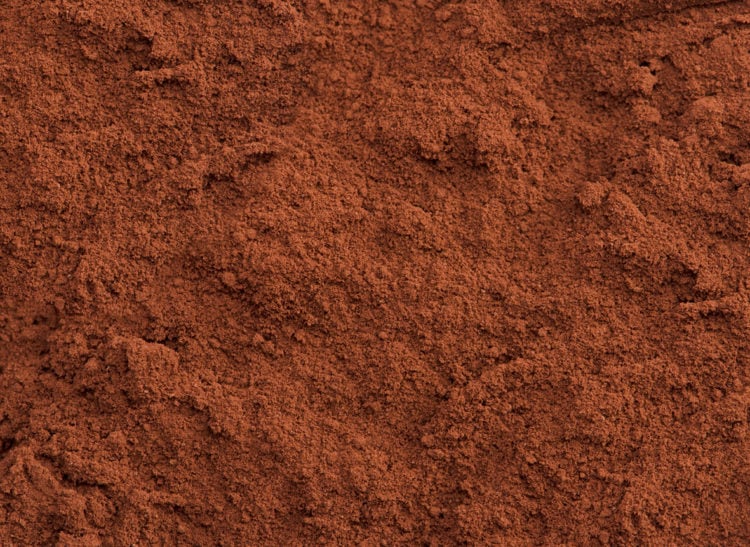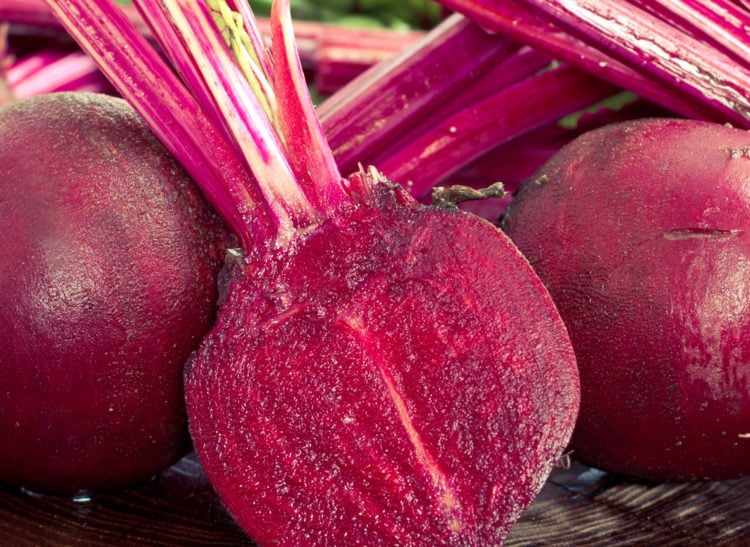 What's in the mix?
Free range eggs, cocoa and beetroot powder and natural yoghurt create a striking deep red sponge. British butter and natural vanilla flavouring create a velvety buttercream. It is finished with a pretty red crumb on the top.
Sumptuous Buttercream
A wonderfully thick layer or natural vanilla flavoured buttercream perfectly compliments the chocolate notes in the sponge.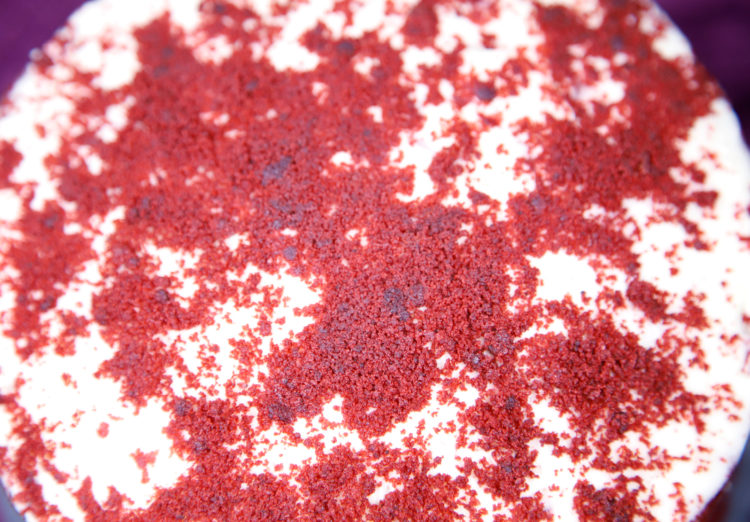 Topped with red crumb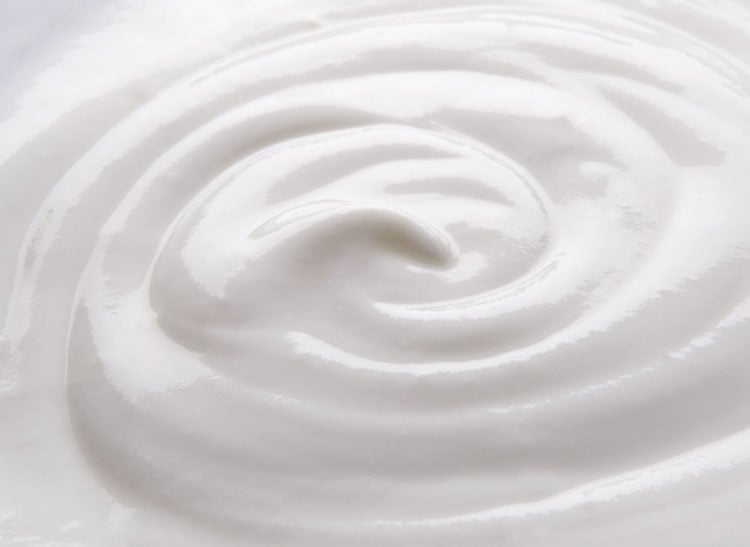 Swirled with natural yoghurt
---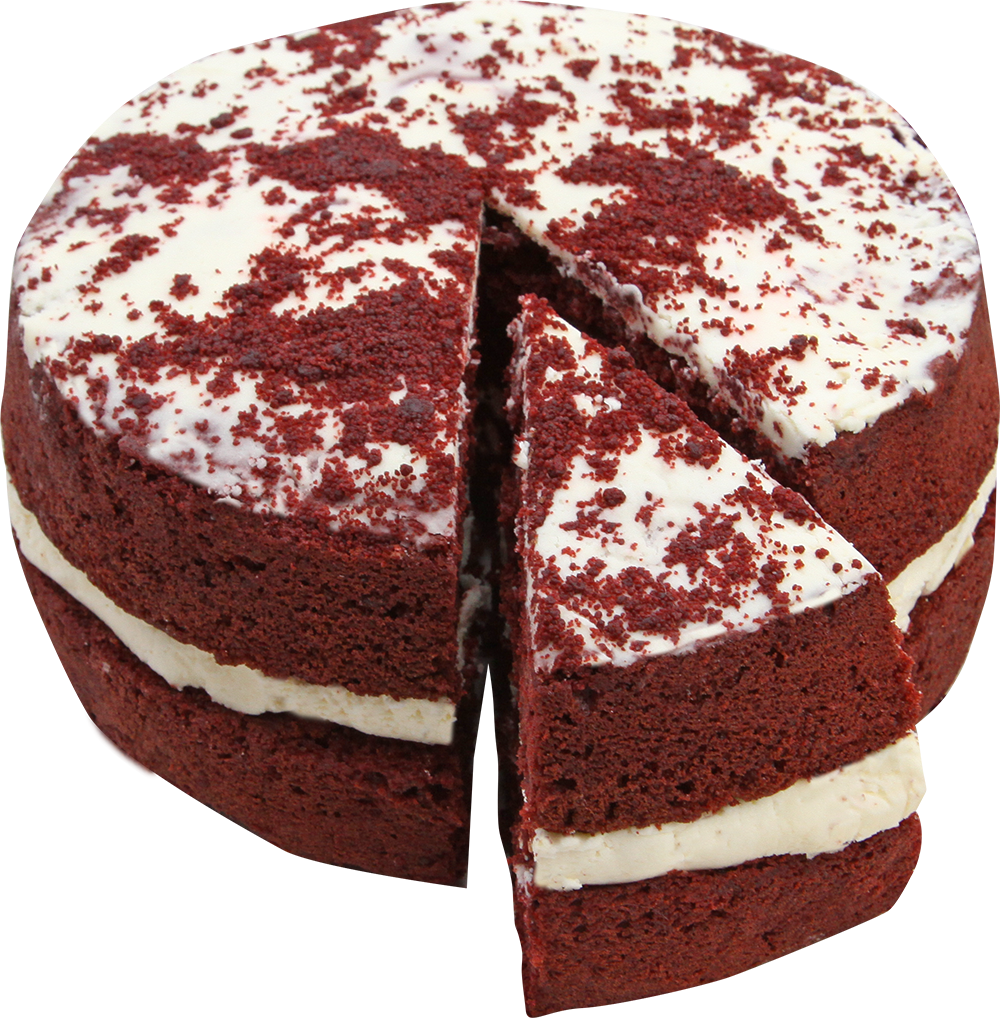 How do I look?
Our Red Velvet Cake has a striking deep-red Sponge with chocolate notes. It is held together and topped with a velvety vanilla buttercream filling and sprinkled with a pretty red crumb.

STORAGE - Please store me in an air-tight container in a cosy spot - I don't like being kept in the fridge. Can be frozen for up to 6 months.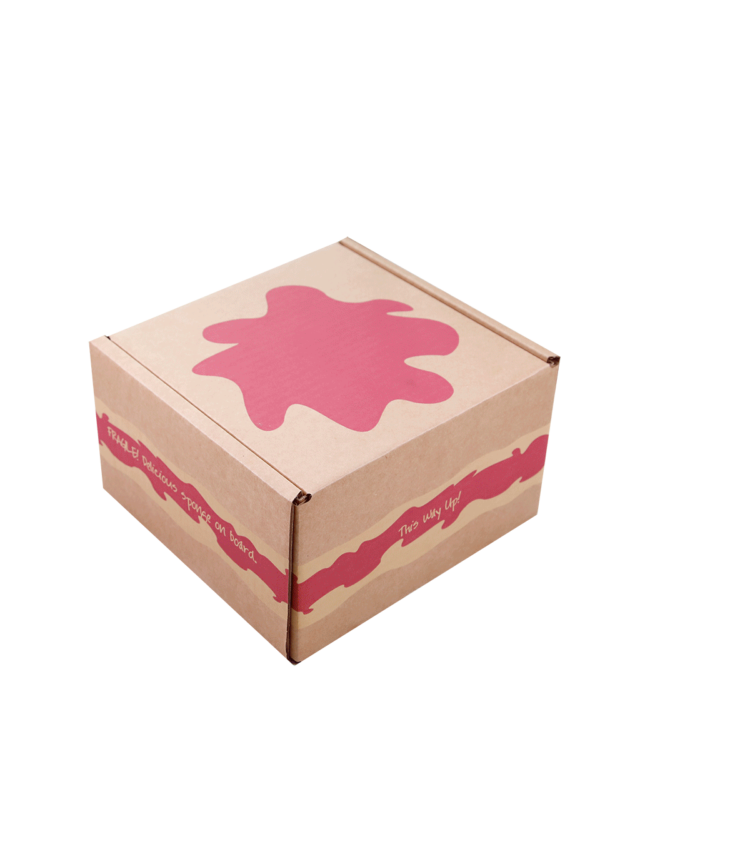 How do I arrive?
Our sponge cakes are packaged in secure and robust packaging. The inner box is wrapped around the cake to securely hold it in place so the sides and top do not get damaged in transit. The box also includes a handy cutting guide! It is then put in a strong cardboard outer box for extra protection so it will arrive to you safely.
| Product | Serves | Pack Weight | Cake Diameter | Cake Depth | Shelf Life from day of dispatch |
| --- | --- | --- | --- | --- | --- |
| Red Velvet for 8 | 8 | 1kg | 17.00cm | 8.00cm | 10 days |
| Red Velvet for 16 | 16 | 1.7kg | 24.00cm | 8.00cm | 10 days |
Reviews
Linda B - 06/07/2022

Red Velvet for 8

I bought the red velvet cake for my son and his partner and they both enjoyed it hugely

Tracy F - 06/07/2022

Red Velvet for 8

Not tasted by me as a Thank you gift . But was all finished by the evening . So must have been good !

Loraine H - 05/07/2022

Red Velvet for 8

It was my daughter's birthday on the 3rd and when the Friday cake came through and it was the red velvet which is her favourite I thought I would try it and it was one of the best iv tasted ( mines your lemon )

Kelly N - 05/07/2022

Red Velvet for 8

Lovely and soft, fluffy sponge, just the right amount of cream to go with it.

Geraldine M - 04/07/2022

Red Velvet for 8

I ordered 6 cakes - didn't get to try them all. Some really liked this one, others didn't. It depends on whether you are a fan of red velvet I think.

Elaine B - 28/06/2022

Red Velvet for 8

Great flavoured cake made a good birthday cake we all enjoyed it.

Gergana M - 28/06/2022

Red Velvet for 8

Beautiful and tasty cake!!!

Emma B - 21/06/2022

Red Velvet for 16

Cannot recommend Sponge cakes highly enough, never been let down and always great standard.

Laura W - 21/06/2022

Red Velvet for 16

Easy and fast delivery and lovely cake - perfect for what I want and I will order again!

Tracey C - 20/06/2022

Red Velvet for 8

Absolutely delicious 😋

Raheela h - 09/06/2022

Red Velvet for 8

Ordered from abroad second time for my brother in UK. All process was very easy. Cake was very delicious.

Patricia H - 08/06/2022

Red Velvet for 8

In our family Red Velvet is everyone's favourite and it looks so dramatic. Friends are surprised when they learn why it looks so rich and red!

Susan E T - 04/06/2022

Red Velvet for 8

I haven't tried but the 2 adult children are sure tucking in & say how good it is

Jane R - 16/05/2022

Red Velvet for 8

Stunning. Only problem... how to stop children eating the lot!

Kelly H - 10/05/2022

Red Velvet for 8

So good fabulous flavour

Fabbiha T - 08/05/2022

Red Velvet for 16

After reading the raving reviews i decided to order this. Unfortunately, i received a very dry cake. I liked the icing however but i wish i didn't buy the 16 slice cake. I decided to try this cake because it was cheaper than other cake shops but alas it tasted cheaper too.

Lorraine W - 03/05/2022

Red Velvet for 8

Light sponge, delicious creamy frosting

Carole B - 03/05/2022

Red Velvet for 8

This was a fabulous cake, purchased for Sons' birthday and could not fault it in any way from quality to value for money, would certainly recommend and definitely purchase again.

Claire T - 02/05/2022

Red Velvet for 8

My personal favourite!!! Never been a fan of it to be honest but my daughter wanted it…….one of the best cakes I've had this year!!!!

Colin M - 01/05/2022

Red Velvet for 16

This was a great cake, well packaged and delivered on time.
Have you tried?
Red Velvet Cake
sugar, eggs, margarine (palm oil, rapeseed oil, salt, emulsifier E475, flavouring, sunflower oil, colours (curcumin, annatto), self raising flour (wheat flour, raising agents (sodium bicarbonate, mono calcium phosphate), calcium carbonate, iron, niacin, thiamin), butter (milk), cocoa powder, beetroot powder, natural yoghurt (milk), red colouring (E422 glycerol, E1520 Propylene glycol, E551, silicone dioxide, food colour E124, E129, natural vanilla flavour.
ALLERGENS IN BOLD. Made in a bakery which handles gluten, eggs, nuts, milk, soya & sulphites.
All of our cakes are baked in the same kitchen and although we do all we can to minimise the risk of cross-contamination we cannot 100% guarantee this.
Contains Gluten

Contains Milk

Contains Eggs

Suitable for Vegetarians