Dairy Free Cakes Delivered
Get delicious dairy free cakes delivered to your door
There are lots of occasions to celebrate each year, whether it's birthdays, anniversaries, weddings, or just a Saturday afternoon. And what would a celebration be without cake? It's traditional to mark a special occasion with a delicious treat, but that isn't always possible for those who can't eat dairy. A lot of standard cakes contain some form of cake such as butter or milk, which is a big no-no if you have a dairy intolerance. We've spent a lot of time creating some wonderful dairy free cakes so that everyone can enjoy a delicious cake on their special occasion.
Our dairy free cakes make wonderful birthday cakes, celebration cakes, or occasion cakes, they serve either 8 or 16 (and they're generous servings too!) and are best served at room temperature. You can enjoy every crumb as our non-fruit diary free cakes stay fresh for 10 days and our fruit dairy free cakes stay fresh for 7 days! Here are the cakes available in a dairy free range: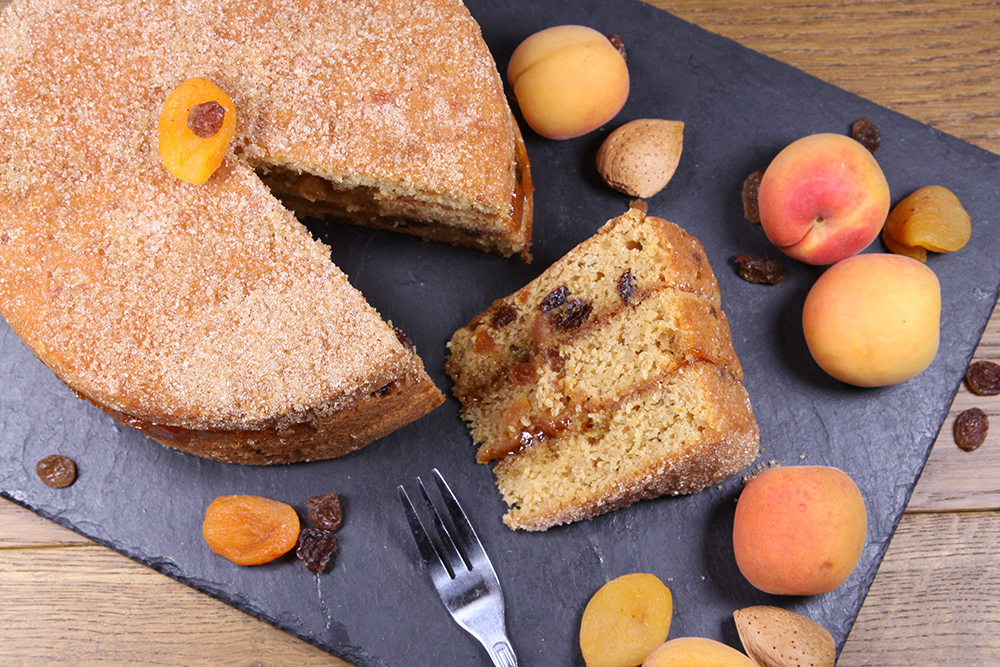 Gluten and Dairy Free Elizabeth Cake – A gluten and dairy free cake with apricot and lemon flavours, ground almonds and finished with a golden crown of Demerara Sugar. Juicy sultanas, free range eggs, lemon juice, gluten free flour mix, and ground almonds create this fruity sponge. Quality apricot jam binds the sponge together and demerara sugar is dusted on top for added crunch.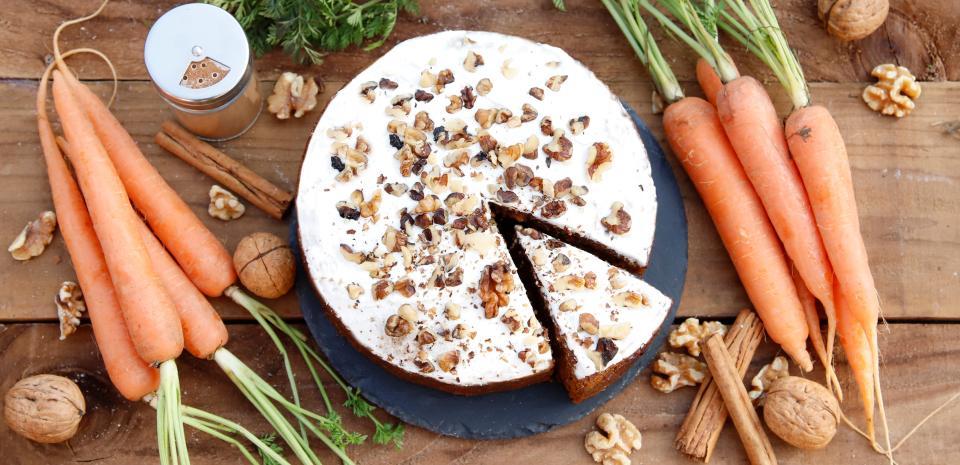 Vegan Carrot Cake – A wonderful cake full of spice to enjoy on a special day. Grated carrots, soya milk, walnuts, sultanas, and cinnamon make a deliciously moist vegan sponge. Complimented with creamy vegan buttercream made from vegan butter and a dash of natural lemon flavouring. Crunched walnuts on top.
Vegan Chocolate Cake – This yummy cake is full of chocolate and is ideal for a celebration. Soya milk, chocolate, and vegan butter create our delicious and indulgent vegan chocolate sponge. Our secret ingredient is coffee which really brings out the chocolate flavour! Nibbed cocoa pieces are sprinkled on top to give some added crunch.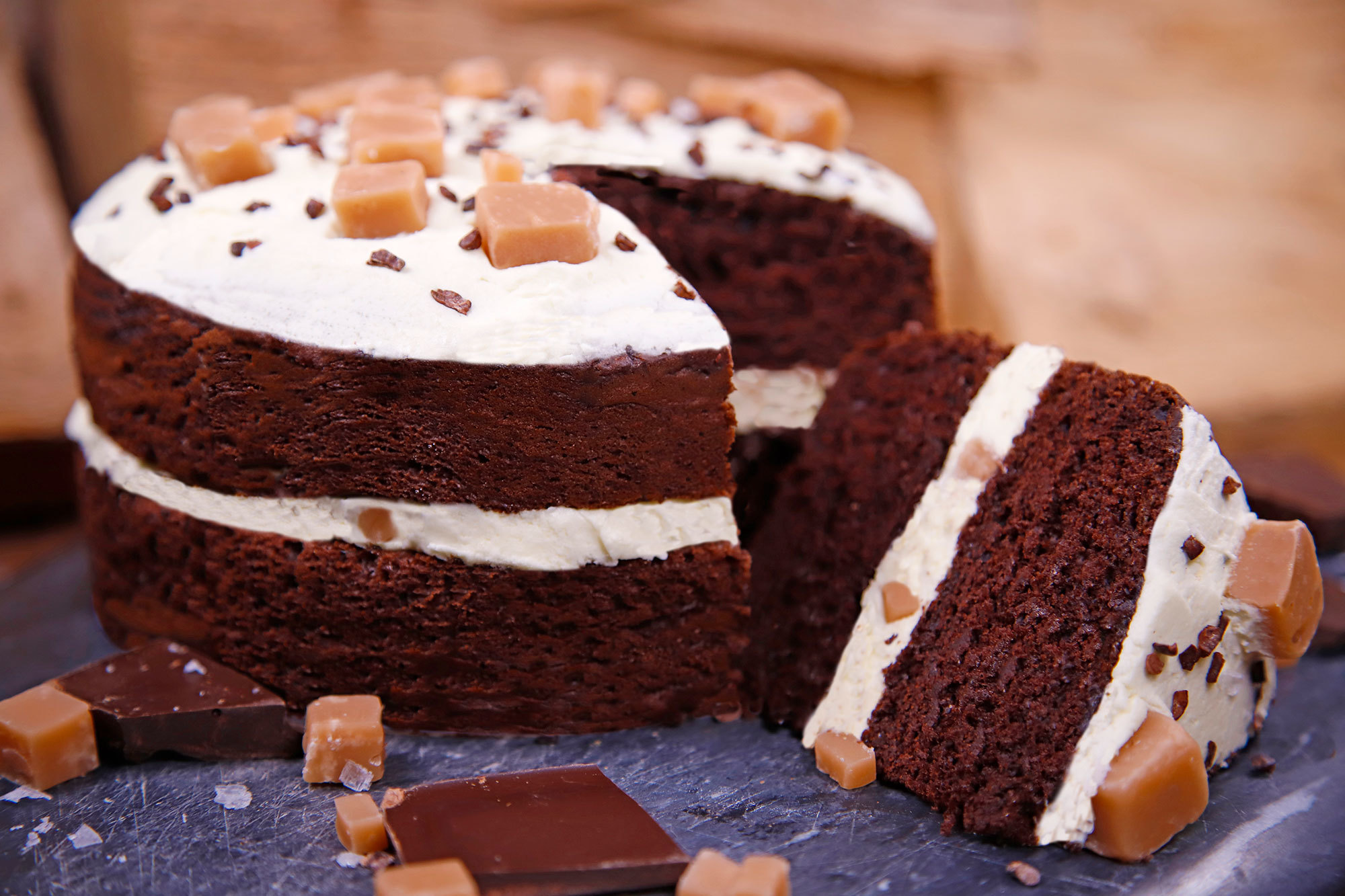 Vegan Chocolate Caramel Fudge Cake – This cake has a deliciously moist chocolate sponge that is sandwiched together with lashings of caramel flavoured buttercream and chunks of vegan vanilla fudge. On top, you will find more caramel buttercream finished off with more chunks of delicious salted caramel fudge and a sprinkling of cocoa nibs. Fudge, caramel and chocolate are a match made in heaven!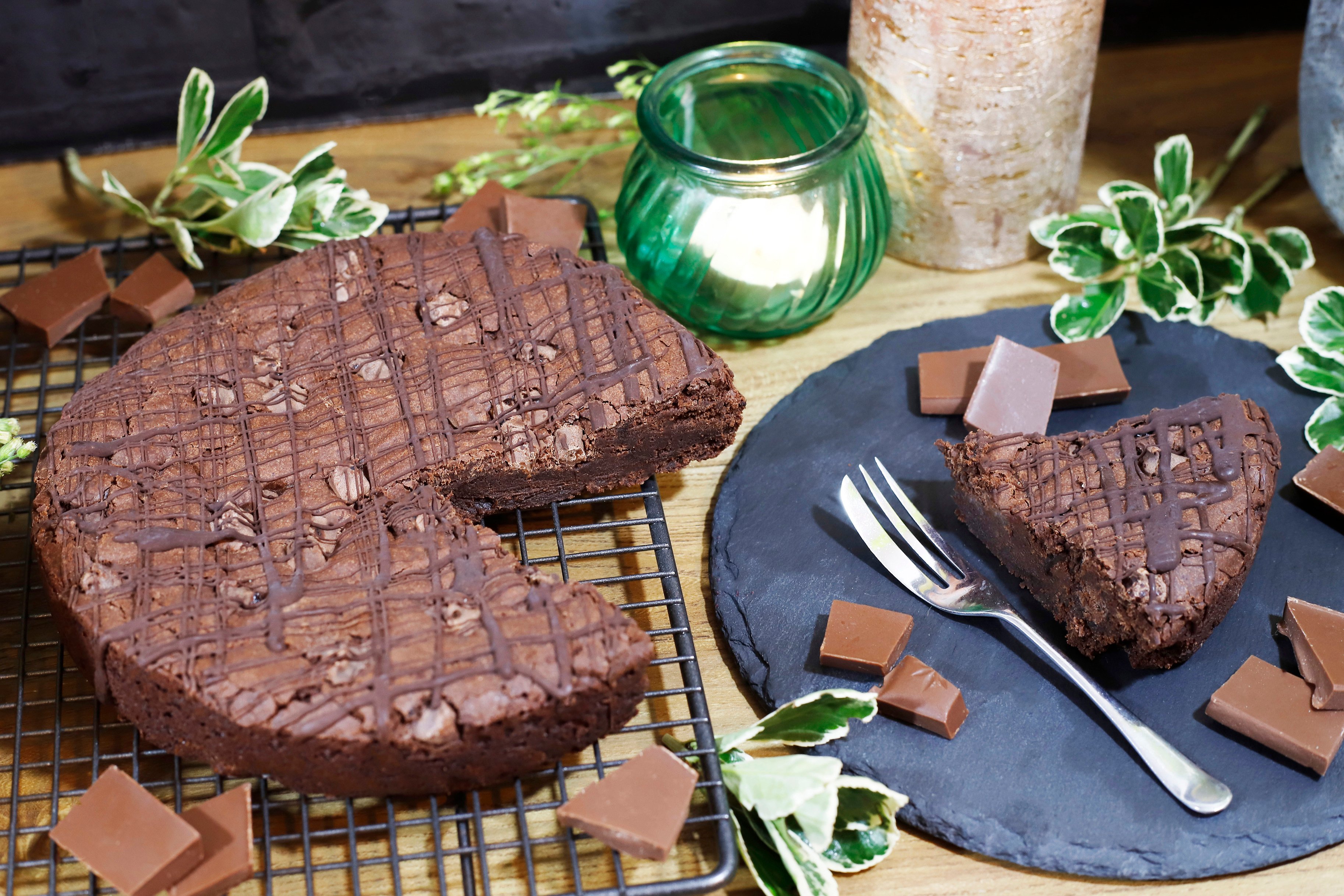 Vegan Chocolate Brownie – Not a cake fan but love brownies? Then our vegan chocolate brownie is a perfect choice. You'd never believe vegan brownies could taste this good! Our Vegan Chocolate Brownie is super fudgy in the middle with yummy vegan chocolate chunks running through it. It has a deliciously crisp outer shell with melted vegan chocolate drizzled over the top.
Buy dairy free cakes online and get them delivered right to your door or wherever they are needed. Have dairy free celebration cakes delivered and ready to go for an event, perfect for those following dairy free diets. We deliver our dairy free cakes all over the UK - simply order cakes online via our website and pick a delivery date. Our sponge cake delivery is second to none and we will ensure your occasion or birthday cake is delivered safely and securely straight to your front door.
We offer next day delivery on our sponge cakes if you order by 2pm (subject to availability) or you can pick the delivery date you would like via our delivery calendar as you go through the checkout. Whether you want to send a sponge cake to a friend or get one delivered to enjoy at home we will make sure you are kept up to date with your cake order with regular email notifications.