Celebrate the Bank Holiday weekend with a Coffee SPONGE Friday!
Get our Coffee Sponge Friday Deal this Bank holiday weekend.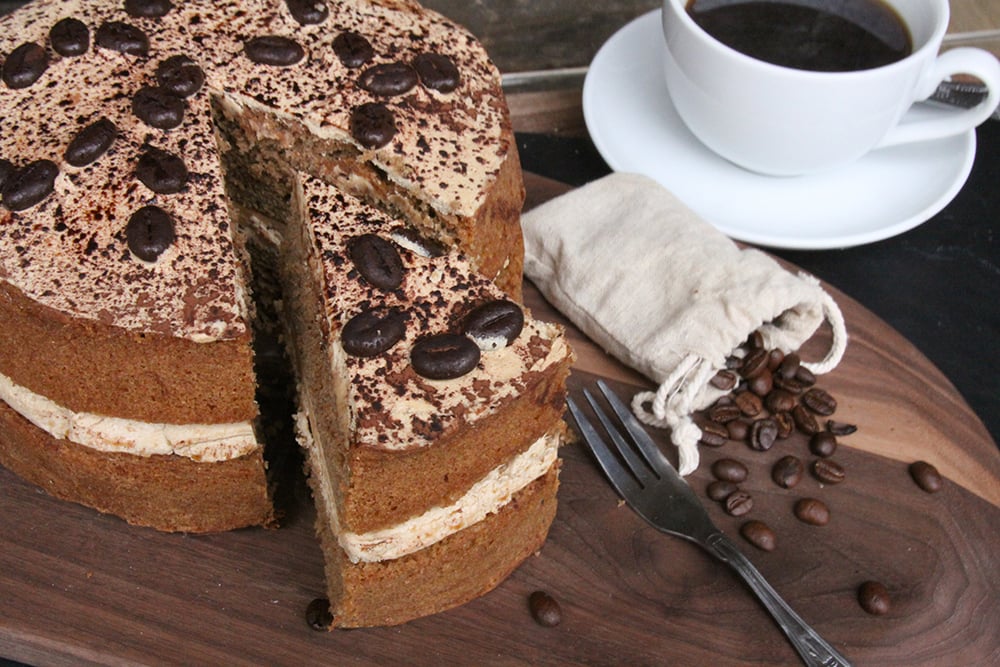 Bank Holiday SPONGE Friday!
Coffee SPONGE Friday this week! Coffee infused sponge that will heighten the coffee lovers experience, this Sponge is the answer to any mid morning weakness.
"Bought the Friday special coffee cake and it was absolutely amazing. Coffee filling was just beautiful, Sponge nice and light and the topping just right with lovely little coffee-type beans dotted around. Will definitely buy this one again." Joy, Warwickshire
Click here for more Coffee reviews...
7" Coffee: £9.99 or 10" for £16.99. Order by 2pm Thurs 22nd August!
|
Gran's Bamburgh beach birthday!
Sponge Moment posted to Facebook by Hattie Gilford… "Gran enjoying her Birthday sponge on Bamburgh beach. Thank you Sponge."
Lovely pic, thanks Hattie! Enjoy your Coffee SPONGE Friday! x
Win a SPONGE Friday!
We give away a SPONGE Friday each week to the best Sponge Moment. Send your pics to [email protected], post to Twitter, Facebook or Instagram (#spongemoment) for a chance to win!
|
Sponge Stars!
Not a range of star-shaped cakes as one Twitter-goer suggested, but the name of our new kids on the block..!
Andrew from Norwich said of Snickers: "It's the best cake so far!! Excellent sponge as always but the filling and topping are both perfect! It's all gone!"
Have you tried them yet?
Rocky Road, Millionaires, Snickers, Bounty are all available as 7inch Sponge cakes at: www.sponge.co.uk
Ps. Baby Sponge Stars coming soon!!
|
Competition!
Learn to bake, butcher, BBQ with our latest competition!!
The Fabulous Baker Brothers, Tom & Henry Herbert of Hobbs House Bakery, launched their cookery school in the spring, offering food lovers the opportunity to learn everything from bread making, patisserie, to butchery, BBQ & sausage making.
Sponge are giving you the chance to win a class at Hobbs House School! Just click here to enter! (Closing date for entries is 9am Monday 2nd September.)
|
Happy Birthday!
Jackie Warby, Iain Maciver, Nicola Edden, Sue O'Brien, Alison Bruce, Ceri Mitchell, Judith Cimino, Lara Howe, Amanda Mottershead, Mark O'Hare, Lisa Coombes, Emma Morgan, Sharon Nickels, Adele Hill, Neil Drought and Nicola Parkinson. Hope you all have great days! x Email: [email protected] for birthday shoutouts!
Follow us!