Oxford Brownie Delivery
Get delicious Brownies delivered to your home in Oxford
No matter where you want a brownie to be delivered in Oxford, we will be able to get it there. Locations include Barton, Cowley, Donnington, Grandpont, Holywell, North Oxford, St Celement's. Summertown, Wolvercote, and more. If you have a friend or relative living in the Oxford area and want to send them a thoughtful birthday package, then our birthday brownies are the perfect choice. All you need to do is select the flavour of brownie, enter the delivery address at the checkout, and then select a delivery date. We have also a range of cakes, so you can even send cakes to be delivered to any location in Oxford!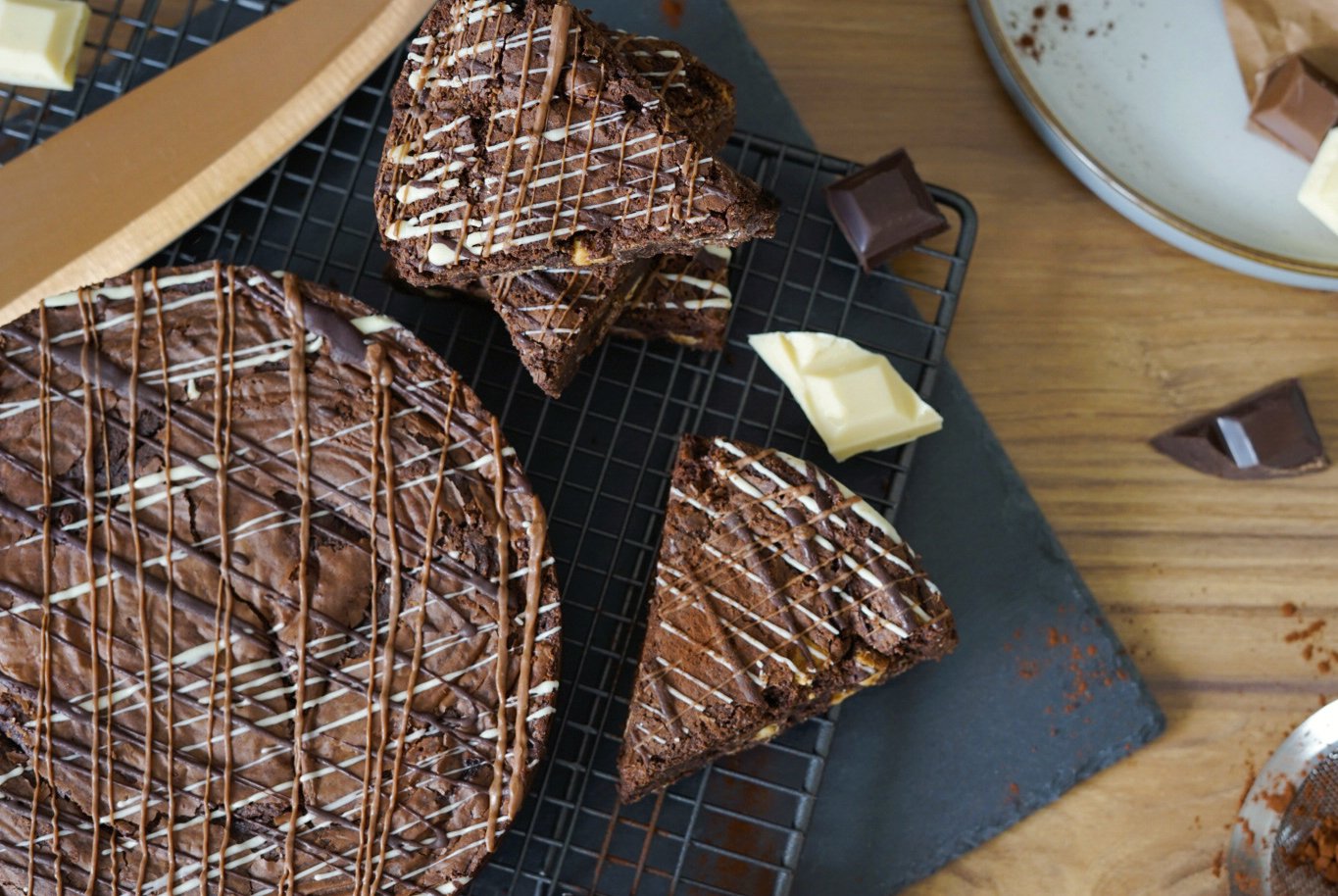 Triple Chocolate Brownie - Our classic Triple Chocolate Brownie is gloriously gooey in the middle with melted triple chocolate chunks running throughout. It is encased with a crunchy top and decorated with a triple chocolate drizzle. Pure. Chocolate. Heaven.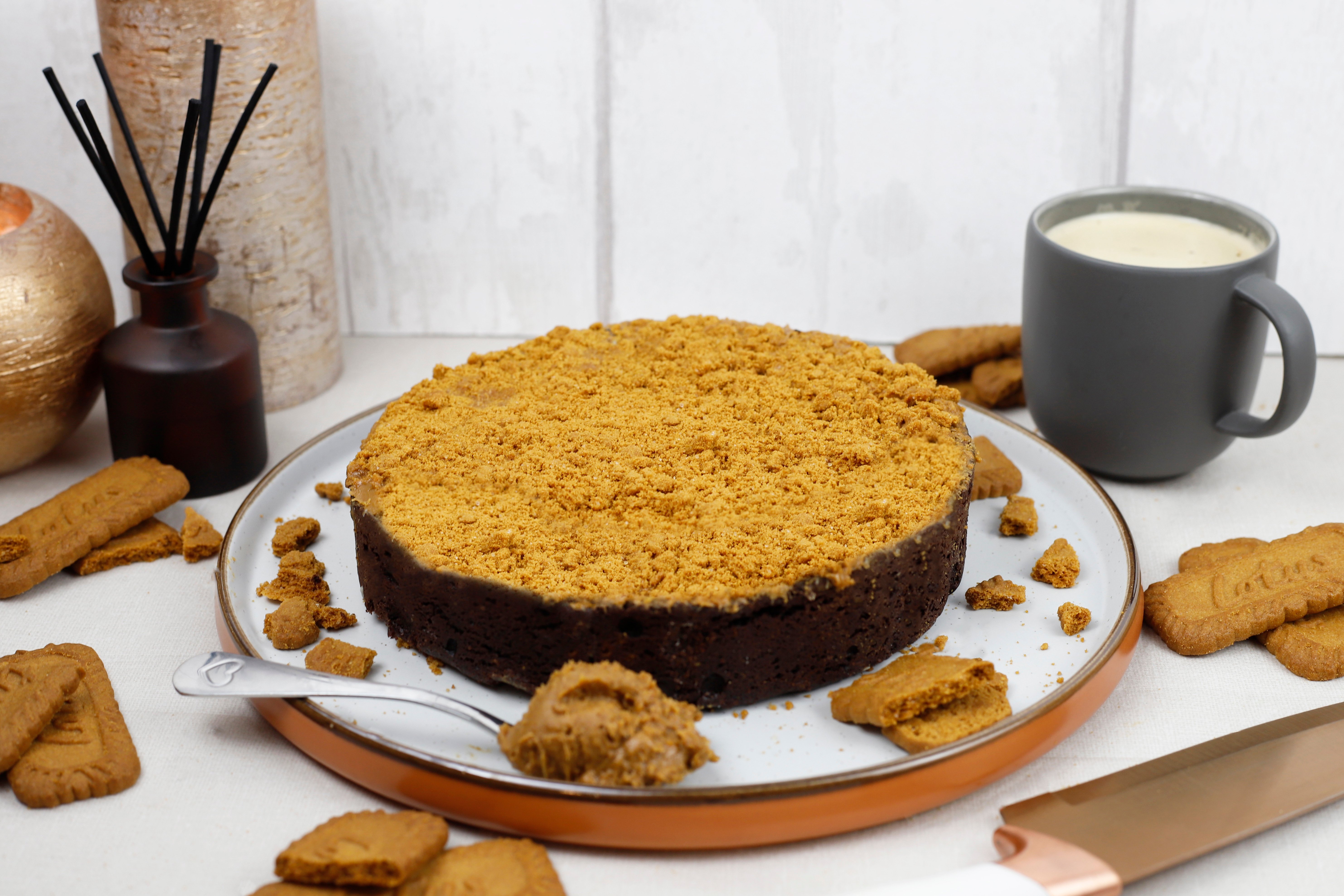 Speculoos Biscoff Brownie - Our Speculoos Brownie is full of sugar and spice and all things nice! A delicious chocolate brownie - gloriously gooey in the middle with melted triple chocolate chunks running throughout, topped with a generous layer of biscoff spread and then covered with a crunchy biscoff crumb. Chocolate and biscoff work perfectly together giving the chocolate brownies a dark caramel flavour with hints of cinnamon and other spices. Pure bliss.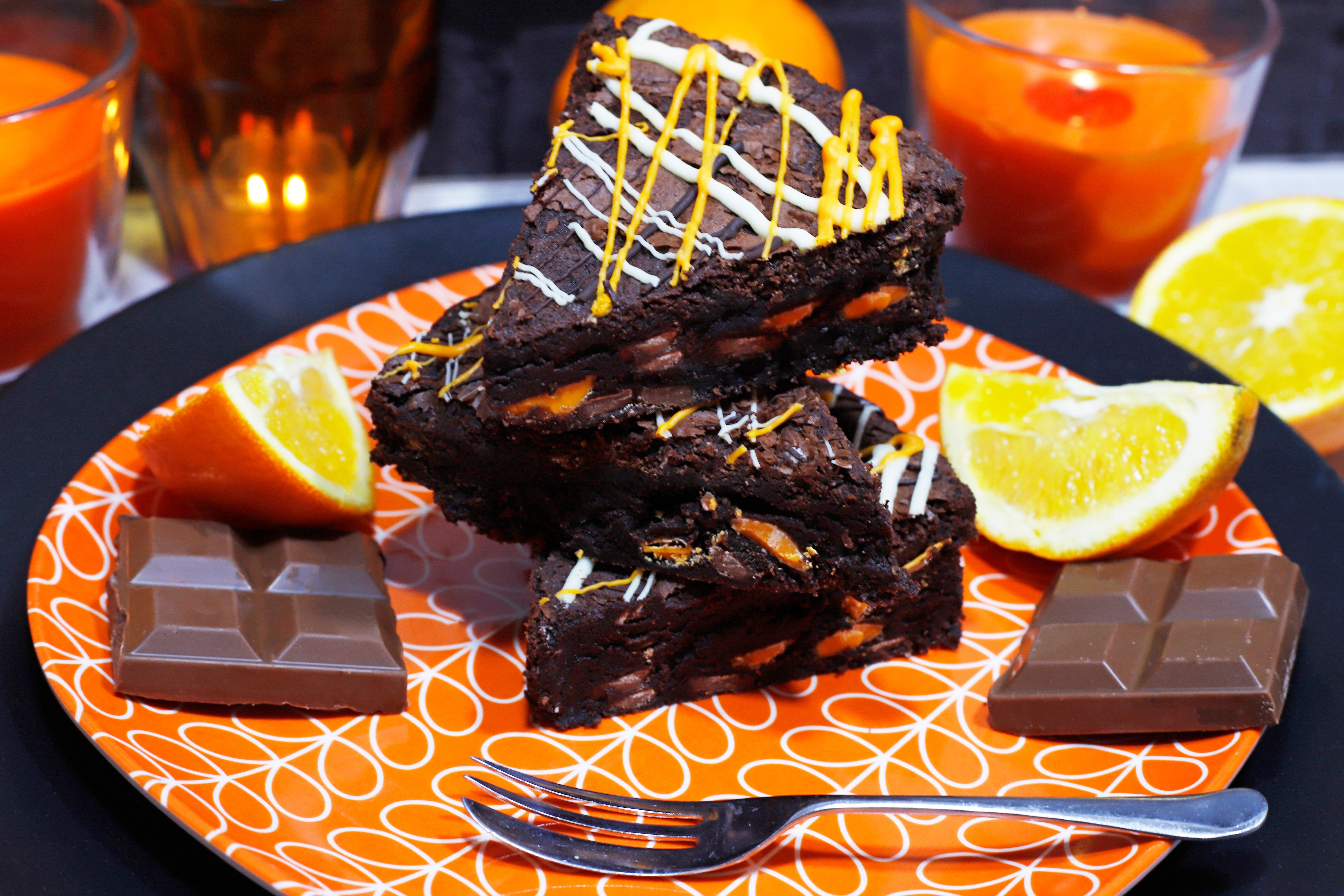 Chocolate Orange Brownie - A classic and well-loved combination of chocolate and orange make this brownie truly tempting! A gooey chocolate orange flavoured brownie with orange chocolate chunks dotted through the middle. Topped with a pretty white chocolate, dark chocolate, and orange chocolate drizzle effect. The ultimate brownie for any Terry's Chocolate Orange lovers out there...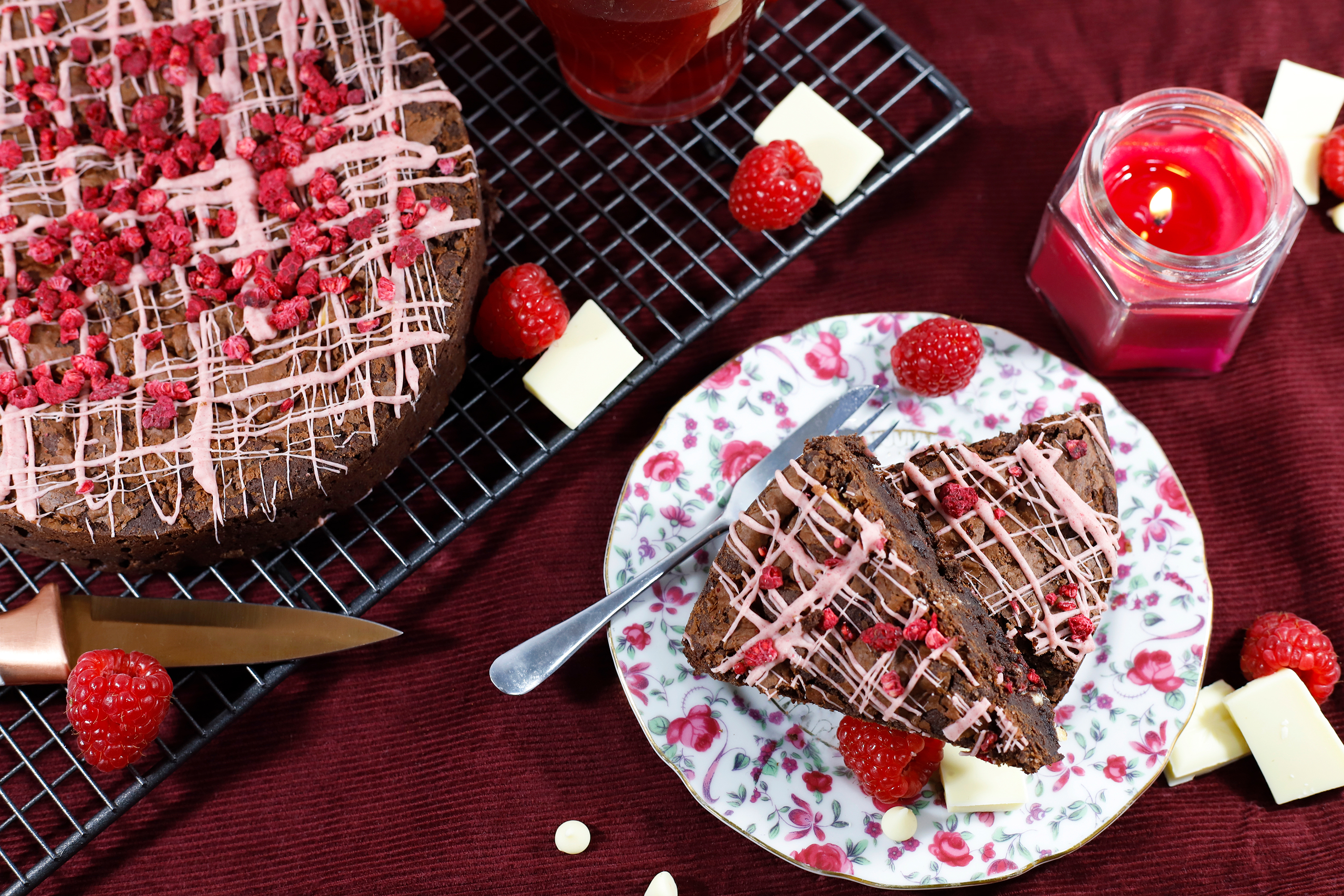 Raspberry & White Chocolate Brownie - Our luxurious White Chocolate and Raspberry Brownies are the perfect blend of gooey rich chocolate, sharp raspberries, and sweet white chocolate. Raspberry pieces and white chocolate chunks run through the middle, and on the top is a pretty raspberry and white chocolate drizzle with a sprinkling of delicious raspberry pieces. Yum.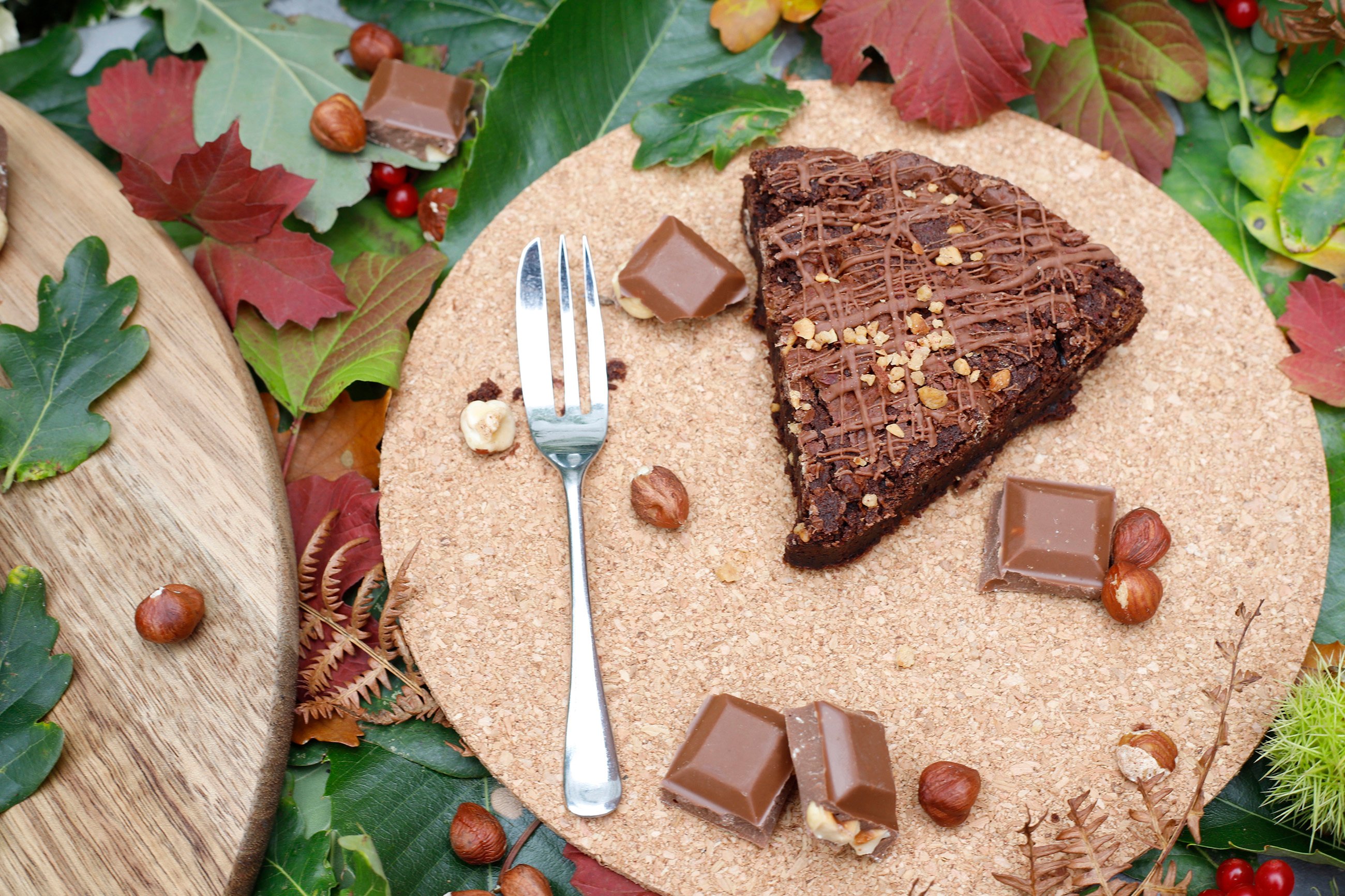 Hazelnut Praline Brownie - This decadent and creamy Hazelnut Praline brownie is a nutella lover's dream! The rich and gooey chocolate brownie has hazelnut praline and roasted hazelnut pieces running through it. It is then topped with more hazelnut pieces and spun in deliciously dark chocolate.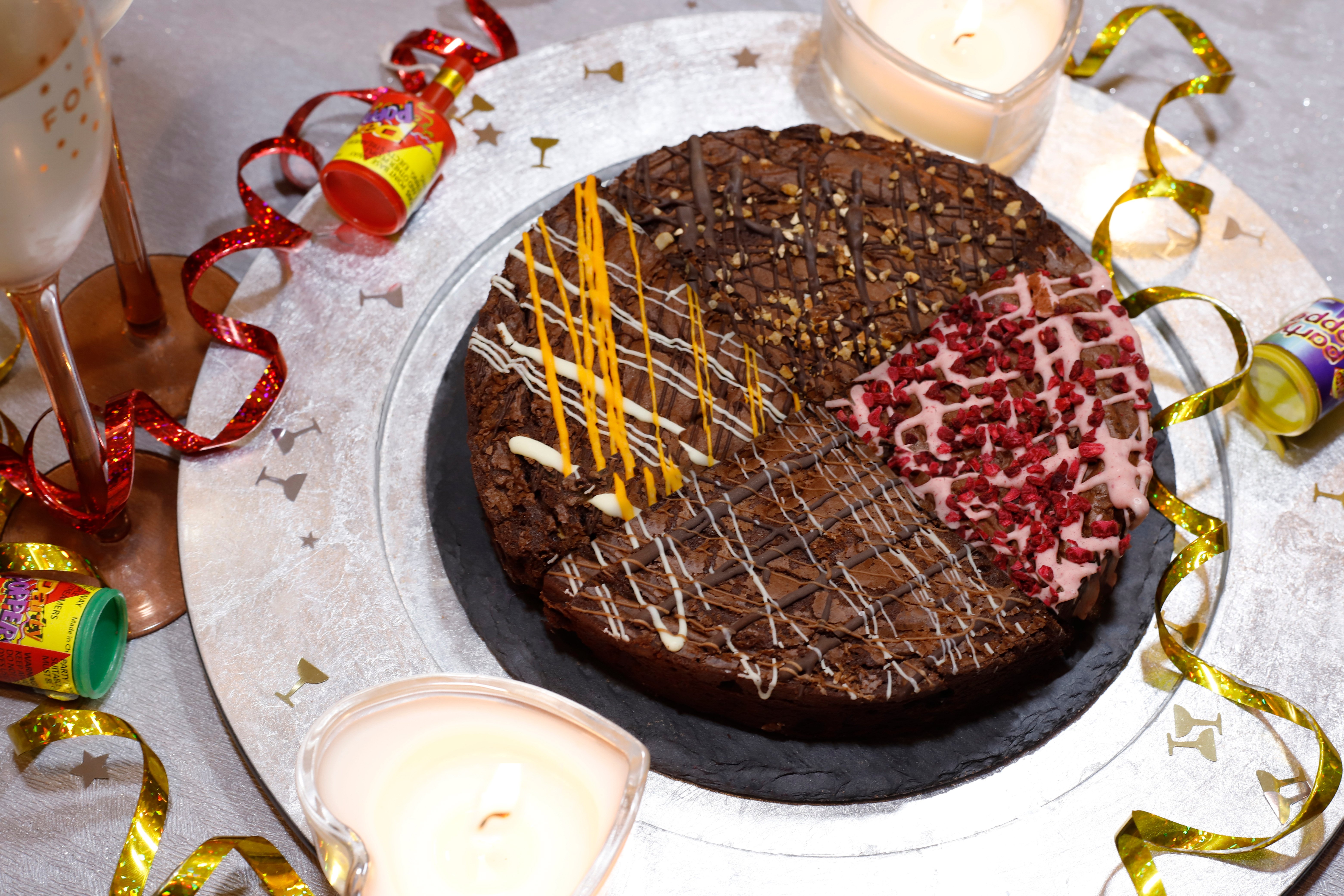 Four Sharing Brownie - The ultimate brownie sharing box! Four of our scrumptious and gooey brownies flavours in one - Triple Chocolate, Raspberry and White Chocolate, Chocolate Orange, and Hazelnut Praline Brownies. Each brownie flavour wedge cuts into two generous portions serving 8 in total. Perfect as a dessert, an alternative to a birthday cake, or as a treat for the family!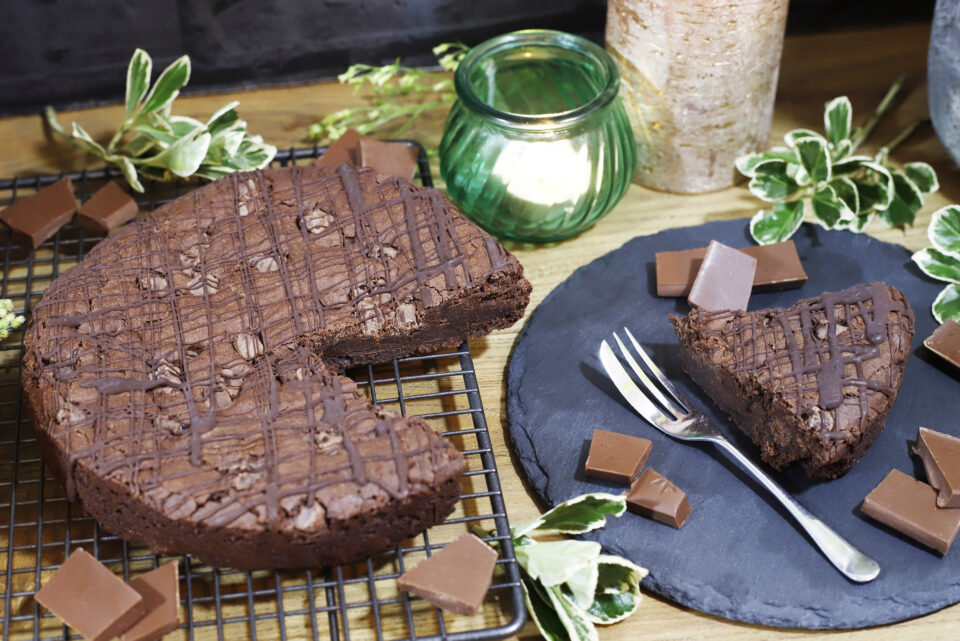 We offer a great range of free from brownie flavours that can be delivered across Oxford. We spent a long time perfecting our gluten free brownie range and our vegan brownie range. When we started making them, we had to do some research to get them right, and we were often left feeling disappointed with dry and crumbly brownies. So, we set out to make an excellent range of delicious great tasting gluten free brownies. There are some great flavours to choose from. Whether you are looking for Vegan Brownie delivery or Gluten Free Brownie Delivery in Oxford, Sponge can deliver them straight to the door! There are plenty of options to choose from Sponge when you are looking for free from brownies!
We deliver our brownies all over the UK, including to all districts of Oxford, so whether you want to have a yummy brownie delivered to your door or to the door of your loved one in Oxford we can deliver them for you. We even offer a next day brownie delivery service when you place your order by 2pm on a weekday. Think of Sponge next time you crave a brownie or are looking to get a brownie delivered to a friend or family member in Oxford.