Dairy Free Cakes for all Occasions
Celebrate a special even with a delicious dairy free cake!
Cake for everyone! That would be our campaign slogan if we were running for a government position. It surprising sometimes how hard it can be to find a cake to suit certain dietary requirements. Which is very frustrating when you have special events coming up. Although free from options are becoming increasingly available at supermarkets, they still leave a lot of be desired.
Most of the time free from supermarket cakes are dry and crumbly, and not often an overly pleasant eating experience. Well, at least this is what we found when we started venturing into dairy free cakes. It can be tricky to get the right balance of dairy free ingredients to create a delicious dairy free cake, and we spent a long time working on our recipes to get them right.
Since we launched our dairy free cake range, we've had a lot of great feedback from our customers, who often say that they can't tell the difference between our dairy free cakes and our standard cakes, because they taste that good! If you've been looking for a dairy free cake for a special occasion visit Sponge.co.uk – we have a great range of dairy free cakes that are suitable for birthdays, anniversaries, graduations, and more.
There are a few flavours too choose from in our dairy free cakes range, we're sure you'll find one that will be right for your celebration: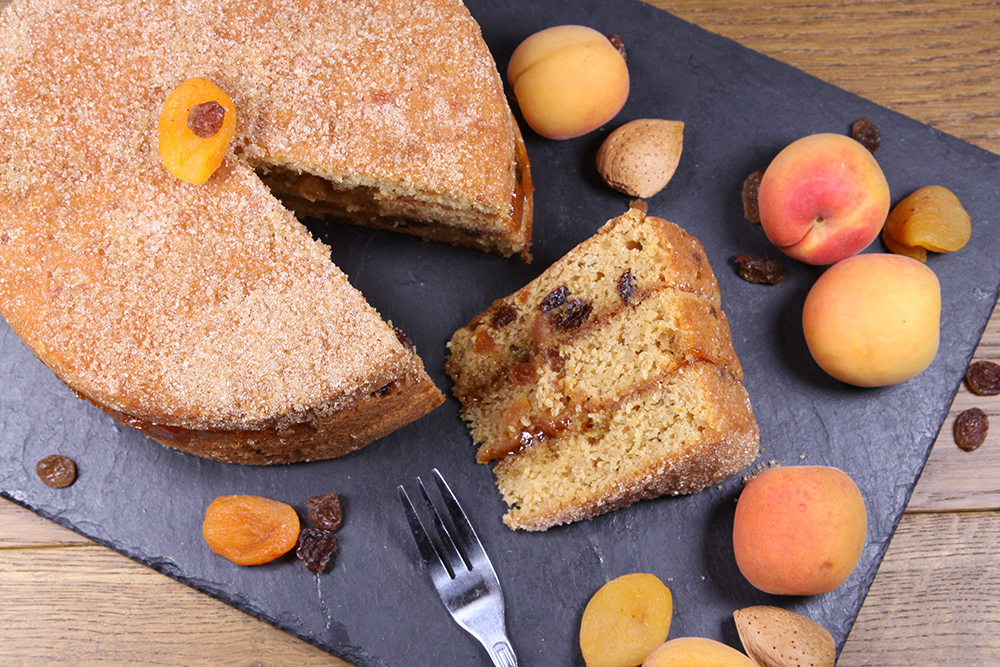 Gluten and Dairy Free Elizabeth Cake – This is the perfect cake if you have both a gluten and dairy intolerance to cater to. Juicy sultanas, free range eggs, lemon juice, gluten free flour mix and ground almonds create this fruity sponge. Quality apricot jam binds the sponge together and demerara sugar is dusted on top for added crunch.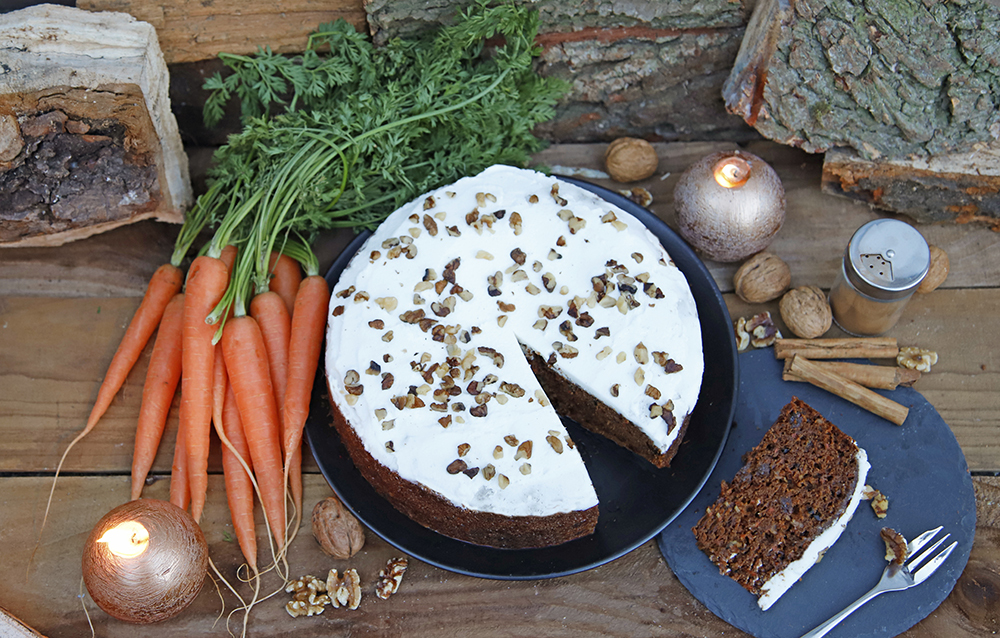 Vegan Carrot Cake – Grated carrots, soya milk, walnuts, sultanas, and cinnamon make a deliciously moist vegan sponge. Complimented with creamy vegan buttercream made from vegan butter and a dash of natural lemon flavouring. Crunched walnuts on top.
Vegan Chocolate Cake – Soya milk, chocolate and vegan butter create our delicious and indulgent vegan chocolate sponge. Our secret ingredient is coffee which really brings out the chocolate flavour! Nibbed cocoa pieces are sprinkled on top give some added crunch.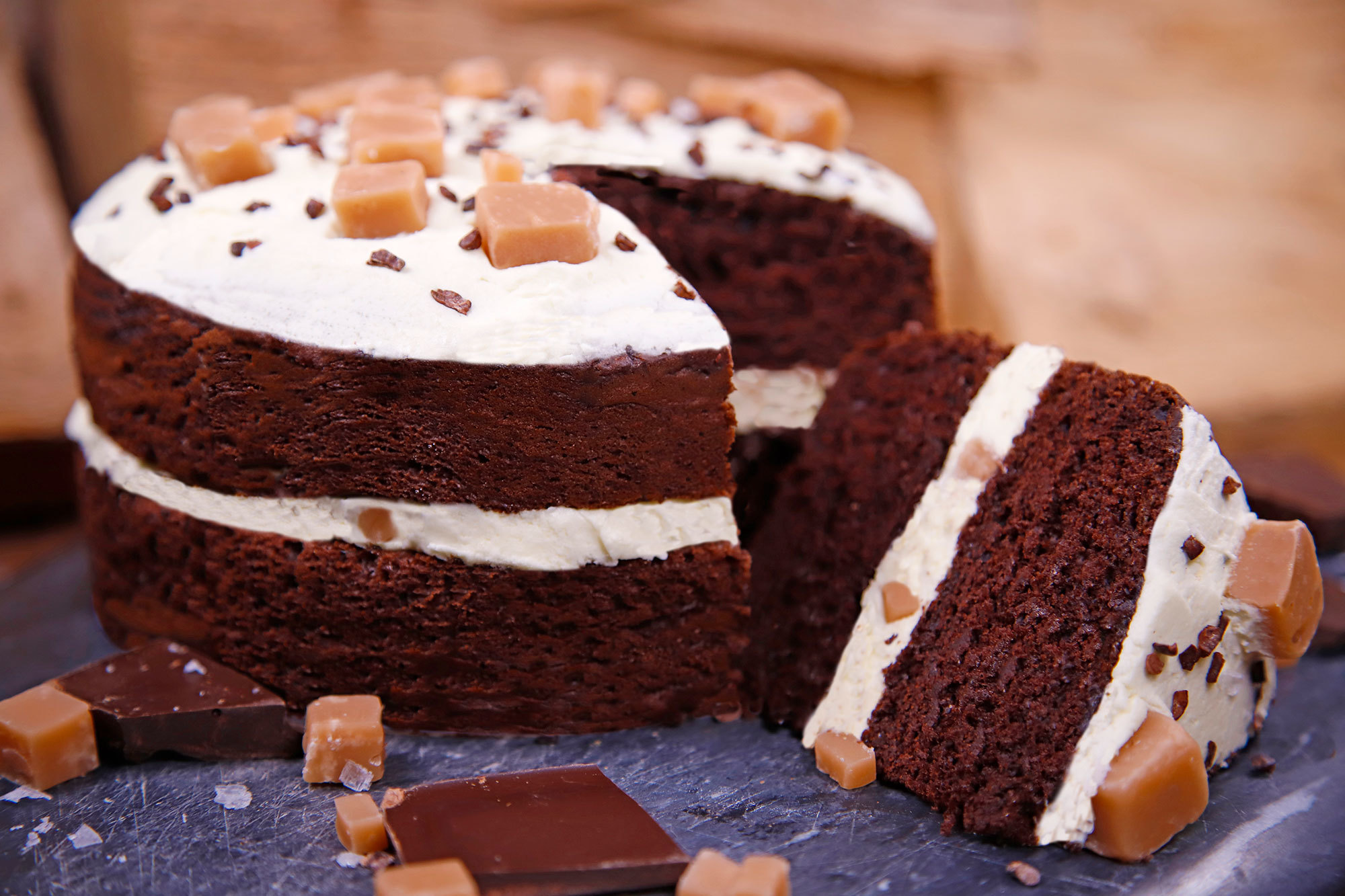 Vegan Chocolate Caramel Fudge Cake – Our Vegan Chocolate Caramel Fudge Cake has a deliciously moist chocolate sponge which is sandwiched together with lashings of caramel flavoured buttercream and chunks of vegan vanilla fudge. On top you will find more caramel buttercream finished off with more chunks of delicious salted caramel fudge and a sprinkling of cocoa nibs. Fudge, caramel and chocolate are a match made in heaven!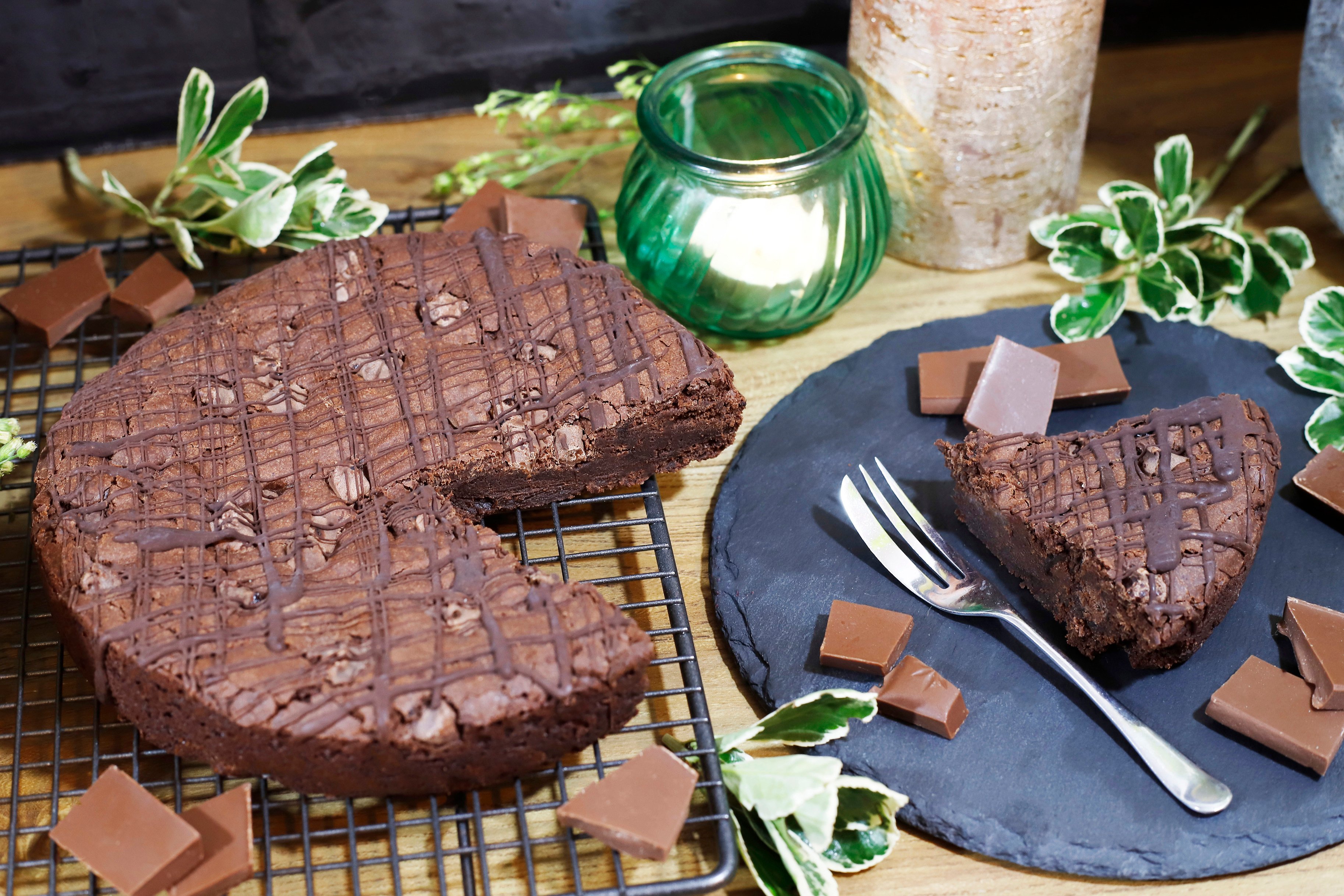 Vegan Chocolate Brownie – While not technically a cake, brownies make great additions to celebrations (and they're just a wonderful treat to have in general). You'd never believe vegan brownies could taste this good! Our Vegan Chocolate Brownie is super fudgy in the middle with yummy vegan chocolate chunks running through it. It has a deliciously crisp outer shell with melted vegan chocolate drizzled over the top.
Sponge offer next day delivery on our dairy free cakes and brownies all over the UK, when you order by 2pm. So, you don't have to worry about rushing out to the supermarket for a dry and crumbly free from cake, we will ensure that your cakes and brownies are delivered safely and securely straight to your front door. Our Sponge dairy free cake delivery service and dairy free brownie delivery service are second to none with our robust designed packaging that keeps your order safe in transit.
Placing your order couldn't be more straightforward, just place your cake or brownie order online on our website. Then you can select the delivery date from our handy calendar, whether you need your order for next day delivery, or want to place your order in advance, the choice is yours! Our calendar allows you to place your order as far in advance as you would like, whether you want to order a wedding cake or order a birthday cake you can pick a delivery date that is convenient for you.
If you're ordering a dairy free cake or brownie for a special occasion, we recommend selecting the delivery date for a day or two before you require your order to make sure it is there in plenty of time. This is in case there are problems with the delivery (breakdowns, exceptional circumstances, or events). Our cakes and brownies have either a 7 or 10 day life from the date of dispatch, depending on the flavour, so even if they arrive a day or two early they will still be fresh and delicious on your special occasion.