---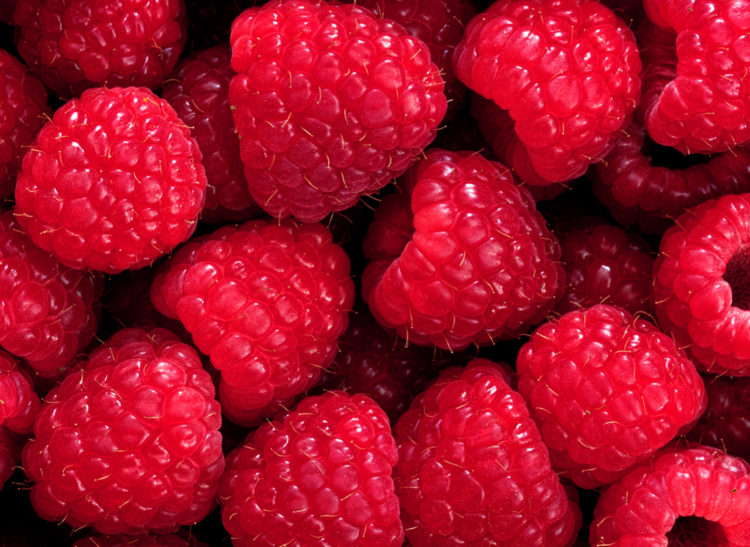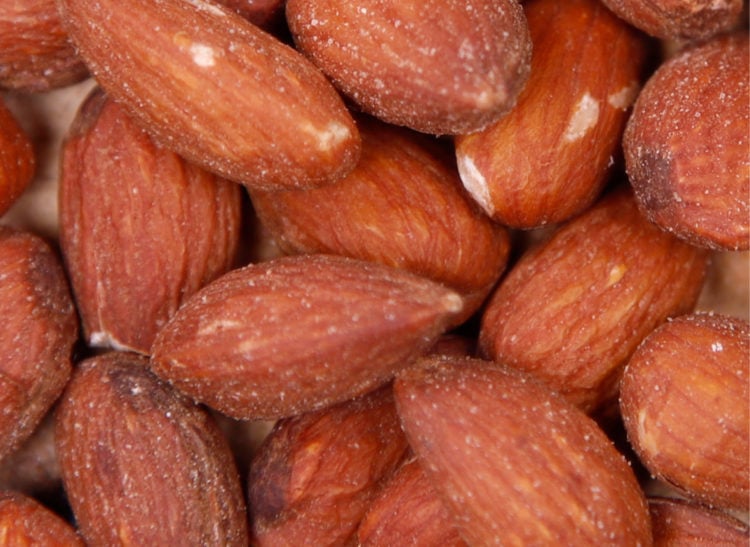 What's in the mix?
Natural almond oil and free range eggs make this yummy and light sponge cake. A smattering of raspberry jam in the middle and an almond oil infused buttercream. Crunchy flaked almonds sit on top.
Sumptuous Buttercream
Almond oil is whipped up with British butter to create a smooth and tasty buttercream that transports you straight to Derbyshire!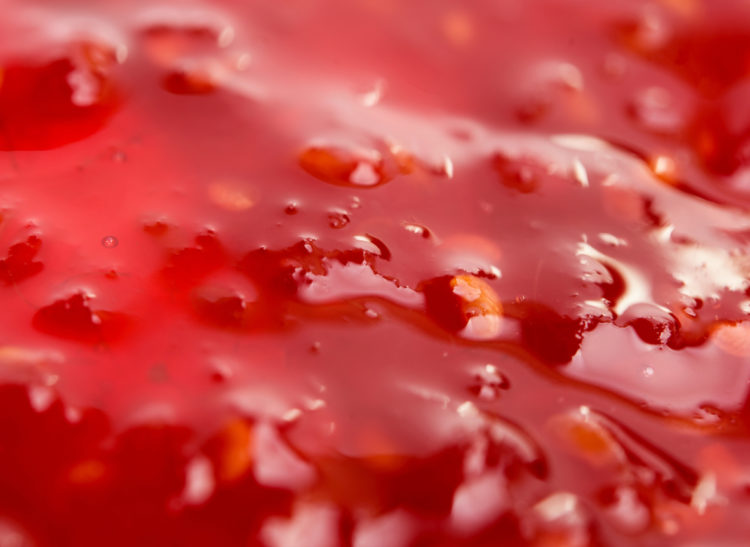 Fruity goodness
In the middle you will find a delicious layer of natural raspberry jam which pairs perfectly with the almond buttercream and sponge.
---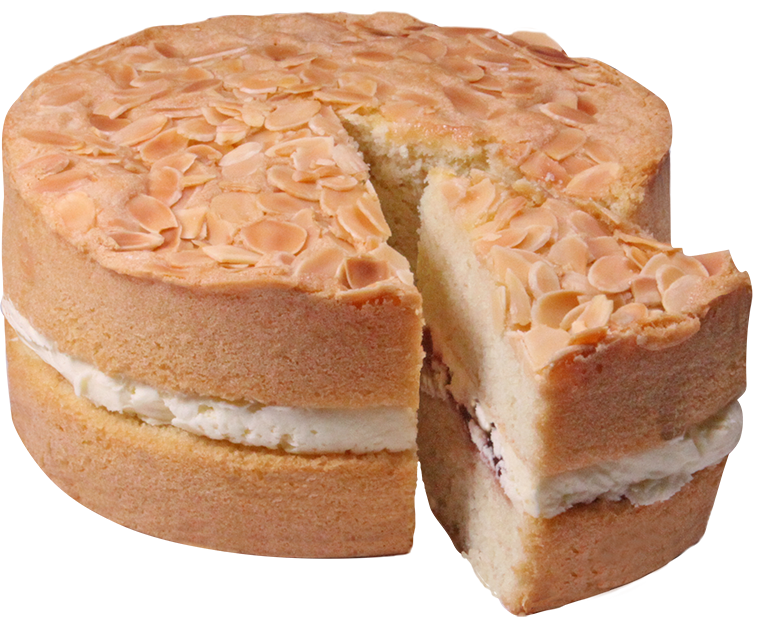 How do I look?
Our award-winning Bakewell Sponge has a smattering of toasted flaked almonds on top, natural almond oil running through both the light Sponge and the buttercream which is then perfectly complimented by a layer of great British raspberry jam.
STORAGE - Please store me in an air-tight container in a cosy spot - I don't like being kept in the fridge. Can be frozen for up to 6 months.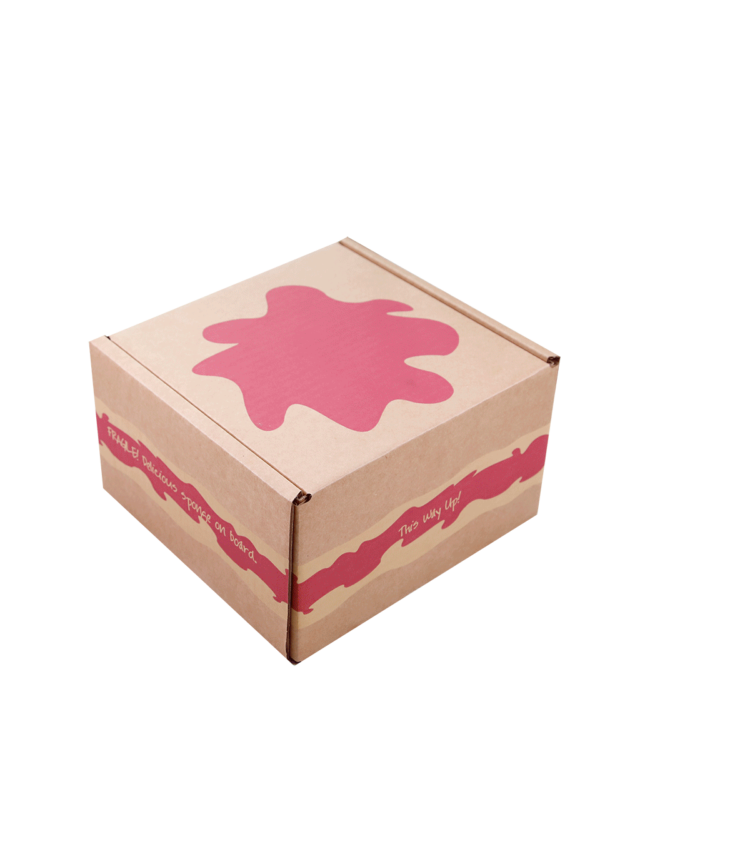 How do I arrive?
Our sponge cakes are packaged in secure and robust packaging. The inner box is wrapped around the cake to securely hold it in place so the sides and top do not get damaged in transit. The box also includes a handy cutting guide! It is then put in a strong cardboard outer box for extra protection so it will arrive to you safely.
| Product | Serves | Pack Weight | Cake Diameter | Cake Depth | Shelf Life from day of dispatch |
| --- | --- | --- | --- | --- | --- |
| Bakewell for 8 | 8 | 1kg | 17.00cm | 8.00cm | 10 days |
| Bakewell for 16 | 16 | 1.75kg | 24.00cm | 8.00cm | 10 days |
Reviews
Anne S - 04/07/2022

Bakewell for 8

We loved our bakewell cake! So tasty. The sponge was very fluffy and light.

Andrew N - 04/07/2022

Bakewell for 8

Great flavour

Alex B - 11/06/2022

Bakewell for 8

Delicious! The Bakewell sponge is always moist and a huge crowd pleaser. You really can't go wrong with the Bakewell sponge.

Deborah T - 05/06/2022

Bakewell for 8

very almondy - delicious!

Susan E T - 04/06/2022

Bakewell for 8

So fresh & tasteful

Valerie W - 31/05/2022

Bakewell for 8

The Bakewell cake went down very well with visitors. An authentic taste of Bakewell Tart in a lovely thick sponge cake. My only criticism (if you can call it that) is that the almond topping meant it didn't slice smoothly unlike the other sponges. But hardly a problem! I will buy this again.

Darren B - 28/05/2022

Bakewell for 8

your bakewell victoria sponge cake is very yummy and made my birthday feel that little bit extra special thank you sponge i will be ordering again

Julia T - 24/05/2022

Bakewell for 8

Yummy

Jeni M - 23/05/2022

Bakewell for 16

I ordered the bakewell cake for my husband's 40th he simply loves Bakewell tarts but not so much a cake lover-this went down a treat and he came back for more, it truly was delicious. Great texture, generous helpings. Flavours were perfect.

Pamela C - 08/05/2022

Bakewell for 8

Cake went down very well as a birthday cake for a 92 year old who loves almonds cakes! Would recommend.

Zayna I - 03/05/2022

Bakewell for 8

The cake is absolutely delicious. It's like we are eating a Bakewell tart in cake form! Perfect with a strong cuppa tea.

Simon W - 03/05/2022

Bakewell for 16

Great flavour, well balanced, lovely sponge, cream and jam. Almonds just set off the overall eating experinece.

Ann N - 15/04/2022

Bakewell for 8

Sent to family recovering from Covid. They love Bakewell but never had it in cake form. It was VERY well received!

Ann S - 10/04/2022

Bakewell for 8

Delicious cake especially the buttercream. Very generous portion cake. A lovely gift for a birthday

Carol S - 06/04/2022

Bakewell for 16

Would highly recommend- from order to delivery, the process was seamless and really good communication! Didn't taste the cake myself but everyone who did said it was just like homemade !

Joanne D - 30/03/2022

Bakewell for 8

This cake was a massive hit with everyone! Proper Bakewell flavour!

Tina T - 29/03/2022

Bakewell for 8

Went down very well. Every crumb enjoyed.

Marian G - 29/03/2022

Bakewell for 8

This is the second time I've had this cake, it is definitely the best bakewell cake anywhere. A Very moist cake with lots of jame and cream, love it!

Phillip S - 29/03/2022

Bakewell for 8

Home style baked cakes to perfection every time arrives exactly when you want them a truly great company thank you

Emma C - 09/03/2022

Bakewell for 8

Perfect every time. Beautiful flavour and stays fresh for days!
Have you tried?
Bakewell Cake
Sugar, self raising flour (wheat flour, raising agents (sodium bicarbonate, mono calcium phosphate), calcium carbonate, iron, niacin, thiamin), margarine (palm oil, rapeseed oil, salt, emulsifier E475, flavouring, sunflower oil, colours (curcumin, annatto), free range eggs, butter (milk), raspberry jam (6.4%) (glucose syrup, sugar, raspberry concentrate, citric acid, pectin, colour (grape extract), preservative (potassium sorbate), almonds, natural almond extract.
ALLERGENS IN BOLD. Made in a bakery which handles gluten, eggs, nuts, milk, soya & sulphites.
All of our cakes are baked in the same kitchen and although we do all we can to minimise the risk of cross-contamination we cannot 100% guarantee this.
Contains Gluten

Contains Milk

Contains Eggs

Contains Nuts

Suitable for Vegetarians