Wedding Cake Guide 2022
Your complete guide to Sponge Wedding Cakes
Are you making big plans for the new year? If you are getting the preparations in place for your big day then you might have started thinking about your perfect wedding cake. The wedding cake is often the centrepiece at the reception, but we all have different ideas for what would be the ideal cake to fit in with our wedding theme.
We know how important the cake is for your big day, so we've created a wedding range to suit all weddings. Here are the wedding cakes we have available: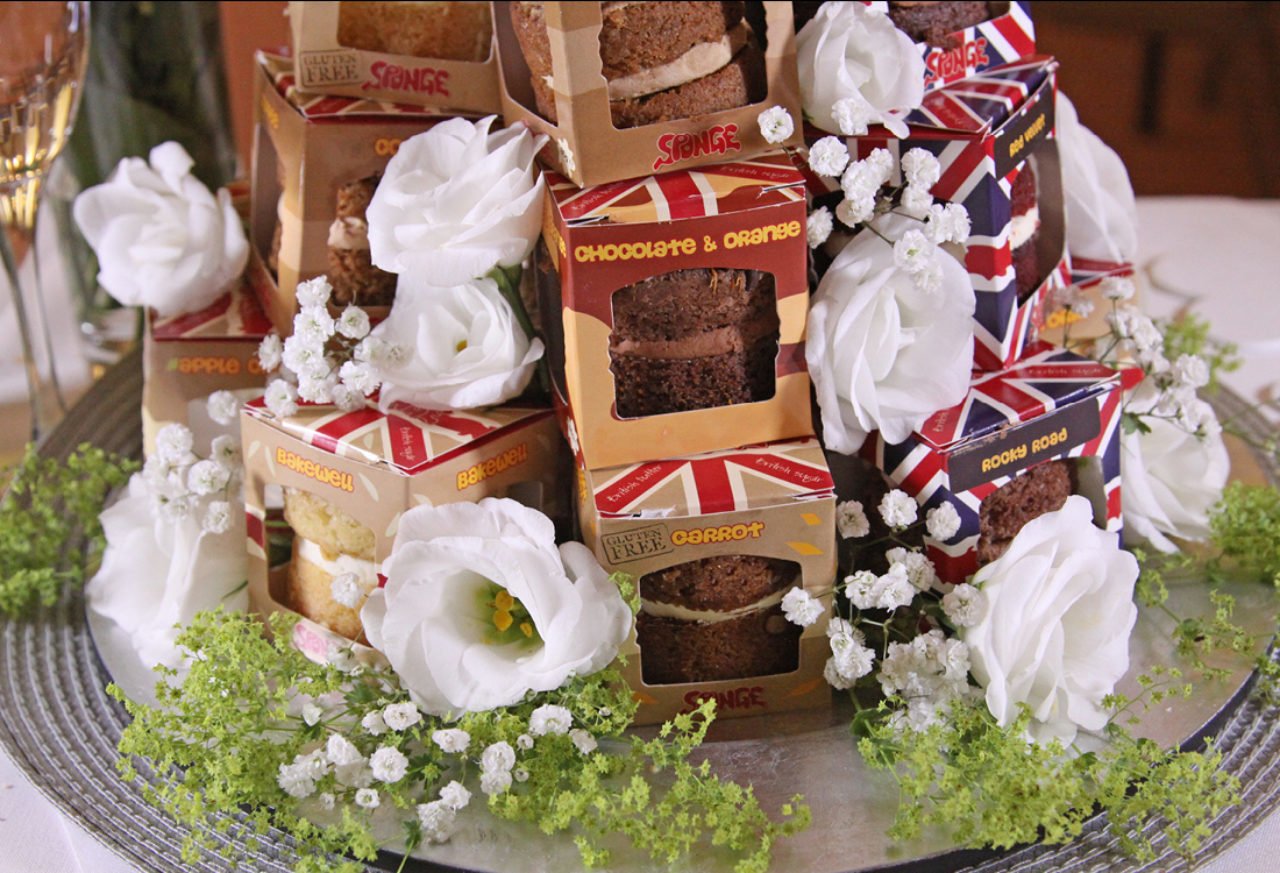 Baby Cake Favours - Our cute little baby sponge cakes make great wedding favours and are available in over 14 flavours including gluten free cakes and vegan cakes too. Individually wrapped in fun, quirky boxes, they are perfect for place settings or as a centrepiece stacked on a dessert table. Choose from packs of 40, 80 or 120.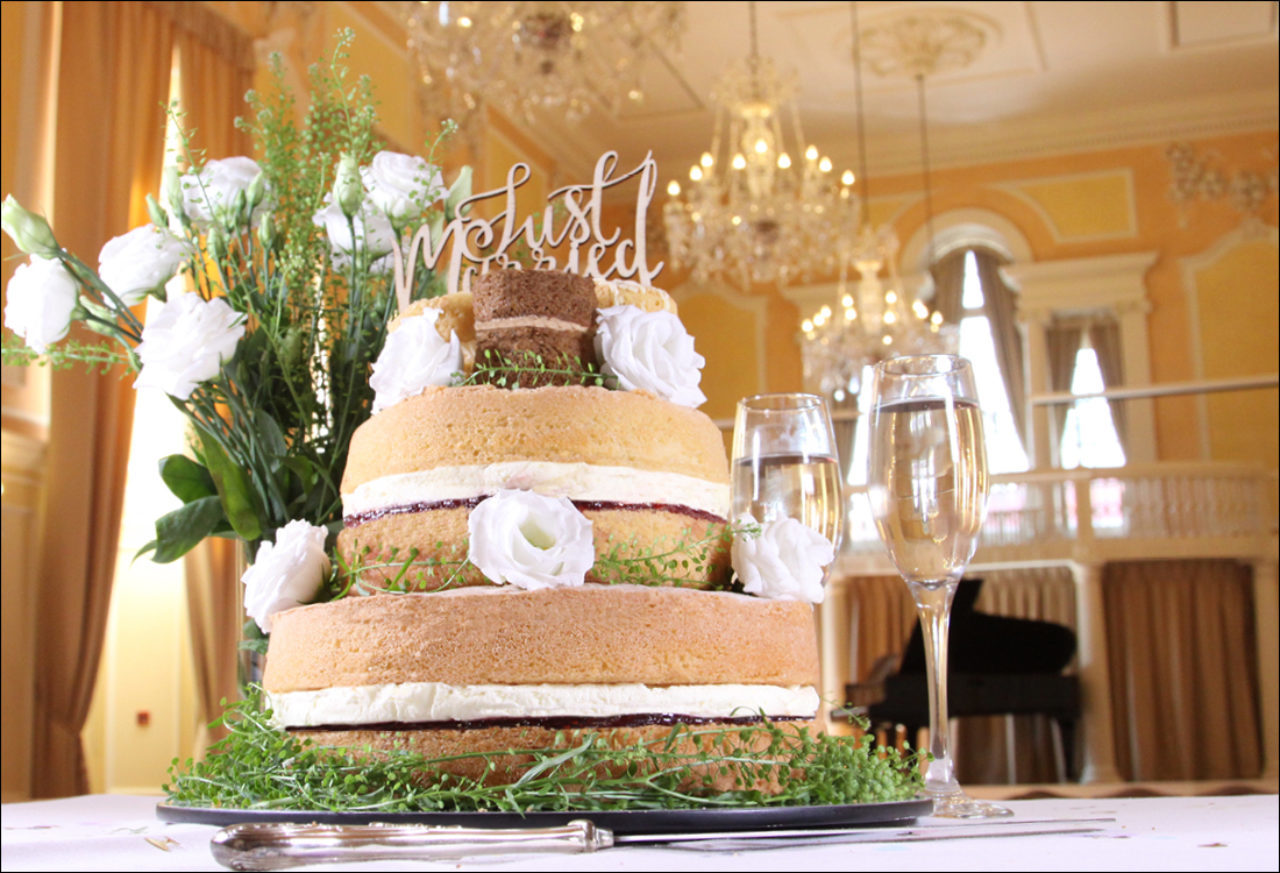 Tiered Wedding Cakes - Create a stunning wedding cake online to be enjoyed and admired by your wedding guests. Choose any flavour sponge to make your base and middle layer, as well as 4 cute baby sponges to sit on top. Add flowers, fruit, candles, chocolates to theme your wedding cake and make your wedding truly special. And there is a choice of gluten free cakes and vegan cakes as well.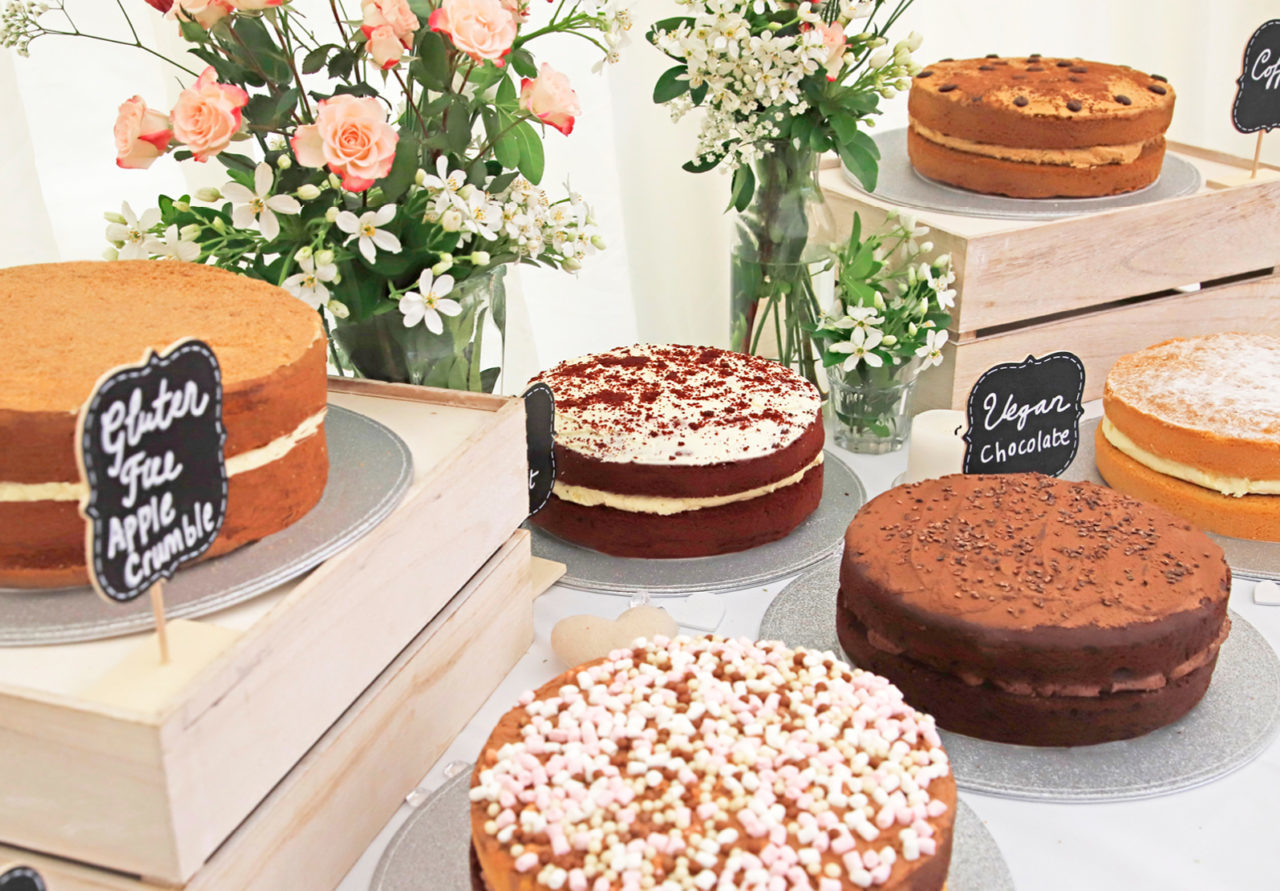 Whole Wedding Cakes - Pick 6 of our deliciously yummy Sponge Cakes, with over 20 different flavours to choose from (including gluten free cakes and vegan cakes). Have one flavour for all 6 sponges or 6 different flavours, and get your wedding cakes delivered to your door or venue. They make a great wedding dessert to feed up to 96 wedding guests of all ages!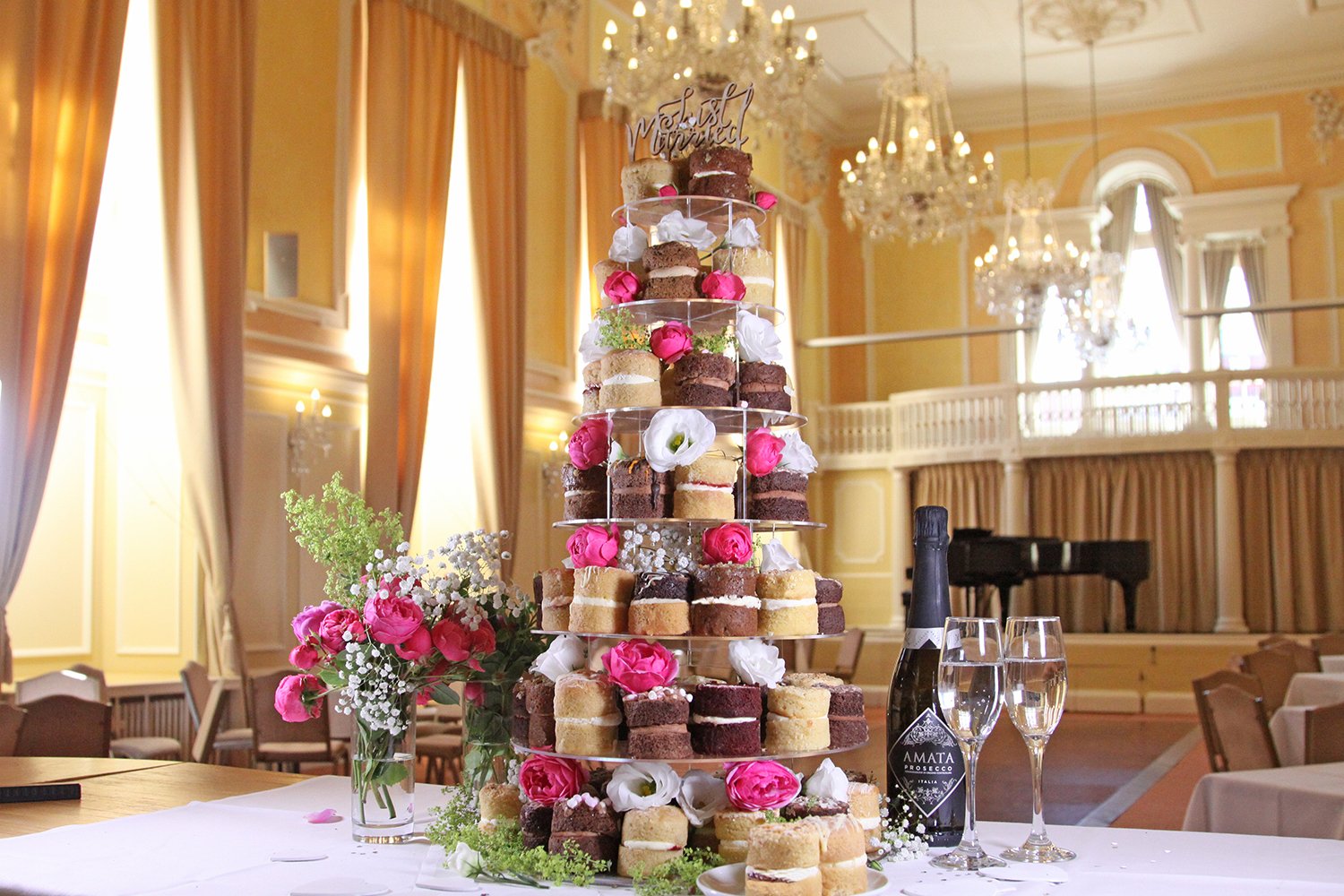 Wedding Cake Tower - Looking for an alternative to a wedding cake - our Baby Cake Wedding Tower is our take on the traditional cupcake wedding tower and is made up of our cute baby cakes! Our wedding cake tower feeds 80 people and contains: 1 Just married wooden topper, 7 tiered acrylic clear stand and 80 baby sponge cakes of your choice. Create a stunning wedding centrepiece to accompany your wedding cake or have for an evening reception. With over 14 flavours to choose from, these cute baby sponges are the perfect way for everyone to get their favourite cake to enjoy on your special day.
We will send out your wedding cakes in secure and robust packaging to your home or venue to make sure they arrive safely and in perfect condition.
As your wedding is such an important day, we recommend selecting the delivery date as a day or two before your wedding day. This is in case there are any unforeseen delivery delays, which is rare, but it's always better to be prepared. The cakes can either be delivered straight to your home or directly to your reception venue, prior to the agreement of the venue. Don't worry about the cakes being fresh, our cakes stay fresh for 7-10 days (depending on the flavour), so even if the cakes are delivered a day or two in advance, they'll still be delicious on your big day.