Happy Veganuary
Celebrate Veganuary with vegan cakes and brownies!
It's the new year, so time for new beginnings. And in January we now have Veganuary. Veganuary was created to raise awareness about the benefits of a vegan diet. Whether you are currently vegan or are thinking of trying a vegan diet for the first time, you don't need to compromise when it comes to cakes and brownies.
At Sponge we are passionate about making great quality cakes that look and taste great too. And our vegan cakes are no exception. We have spent a long time working on our vegan cakes and vegan brownies to ensure the taste and texture are just as good as our standard range. Everyone deserves a great tasting cake for a celebration!
And you can celebrate this Veganuary by have a delicious vegan cake or vegan brownie delivered straight to your door. Here are the wonderful cakes and brownies available in our vegan range: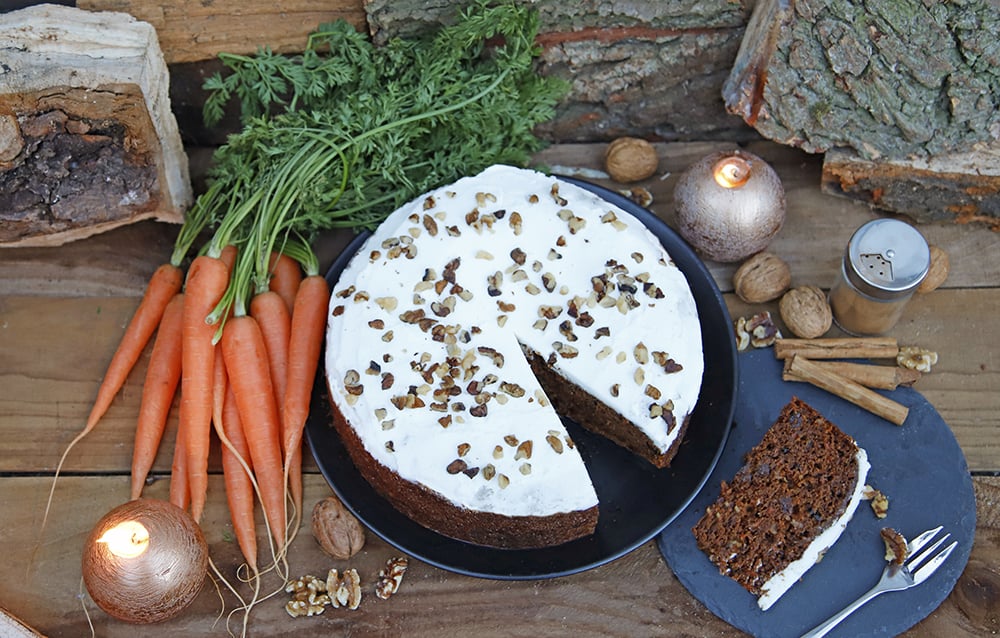 Vegan Carrot Cake - Grated carrots, soya milk, walnuts, sultanas and cinnamon make a deliciously moist vegan sponge. Complimented with creamy vegan buttercream made from vegan butter and a dash of natural lemon flavouring. Crunched walnuts on top.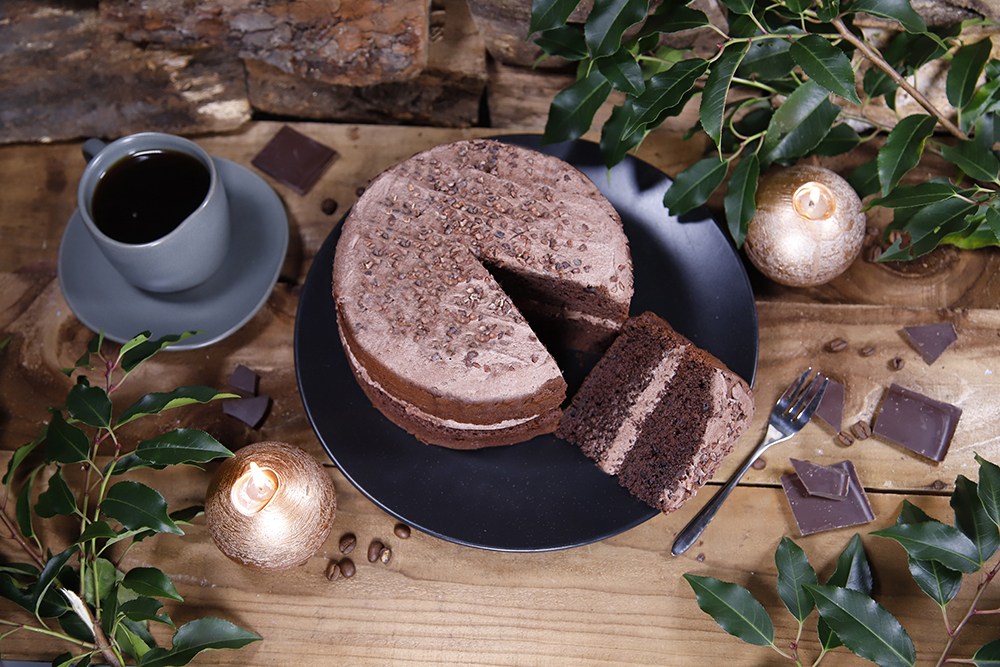 Vegan Chocolate Cake - Soya milk, chocolate and vegan butter create our delicious and indulgent vegan chocolate sponge. Our secret ingredient is coffee which really brings out the chocolate flavour! Nibbed cocoa pieces are sprinkled on top give some added crunch.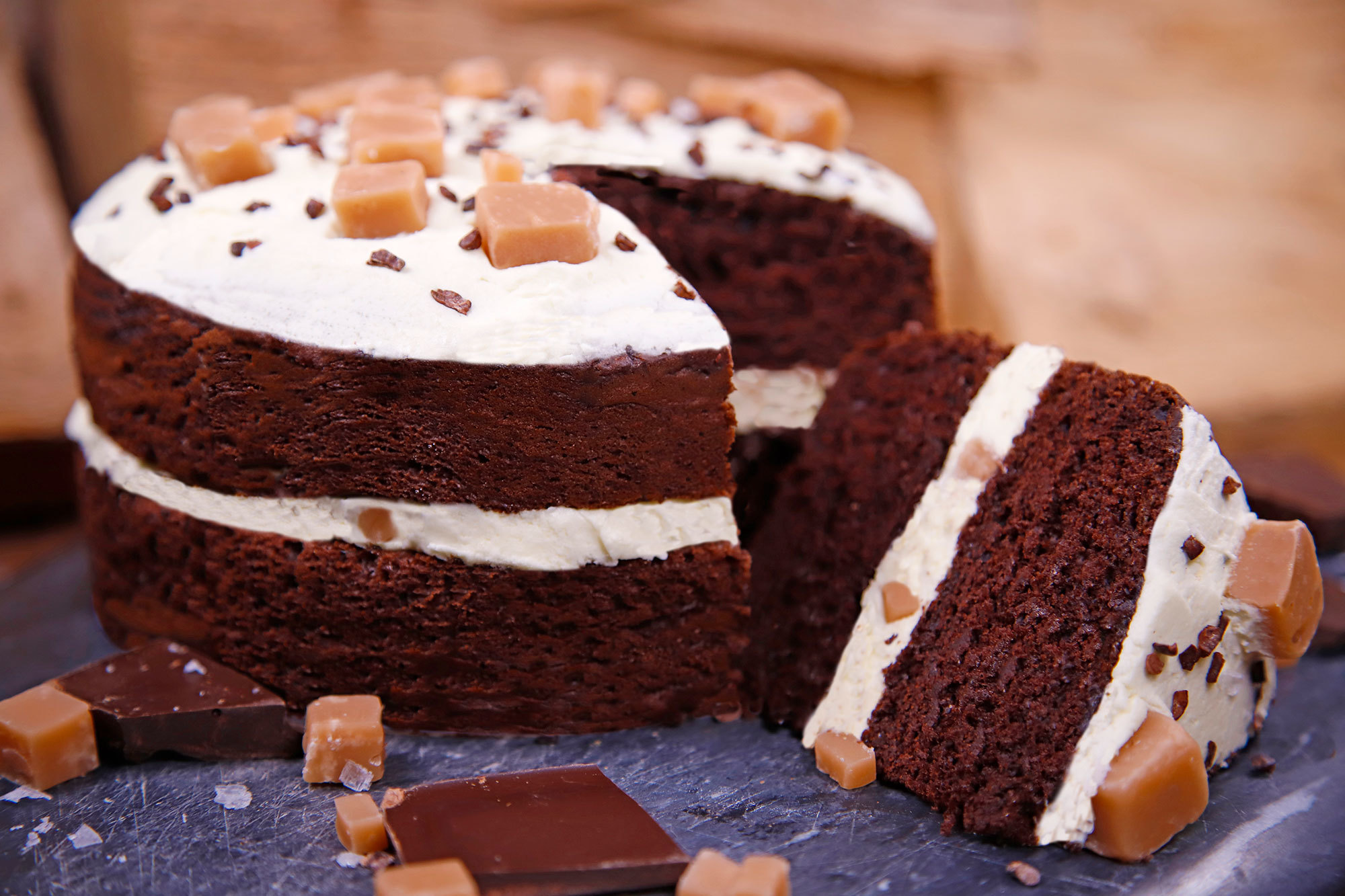 Vegan Chocolate Caramel Fudge Cake - Our Vegan Chocolate Caramel Fudge Cake has a deliciously moist chocolate sponge which is sandwiched together with lashings of caramel flavoured buttercream and chunks of vegan vanilla fudge. On top you will find more caramel buttercream finished off with more chunks of delicious salted caramel fudge and a sprinkling of cocoa nibs. Fudge, caramel and chocolate are a match made in heaven!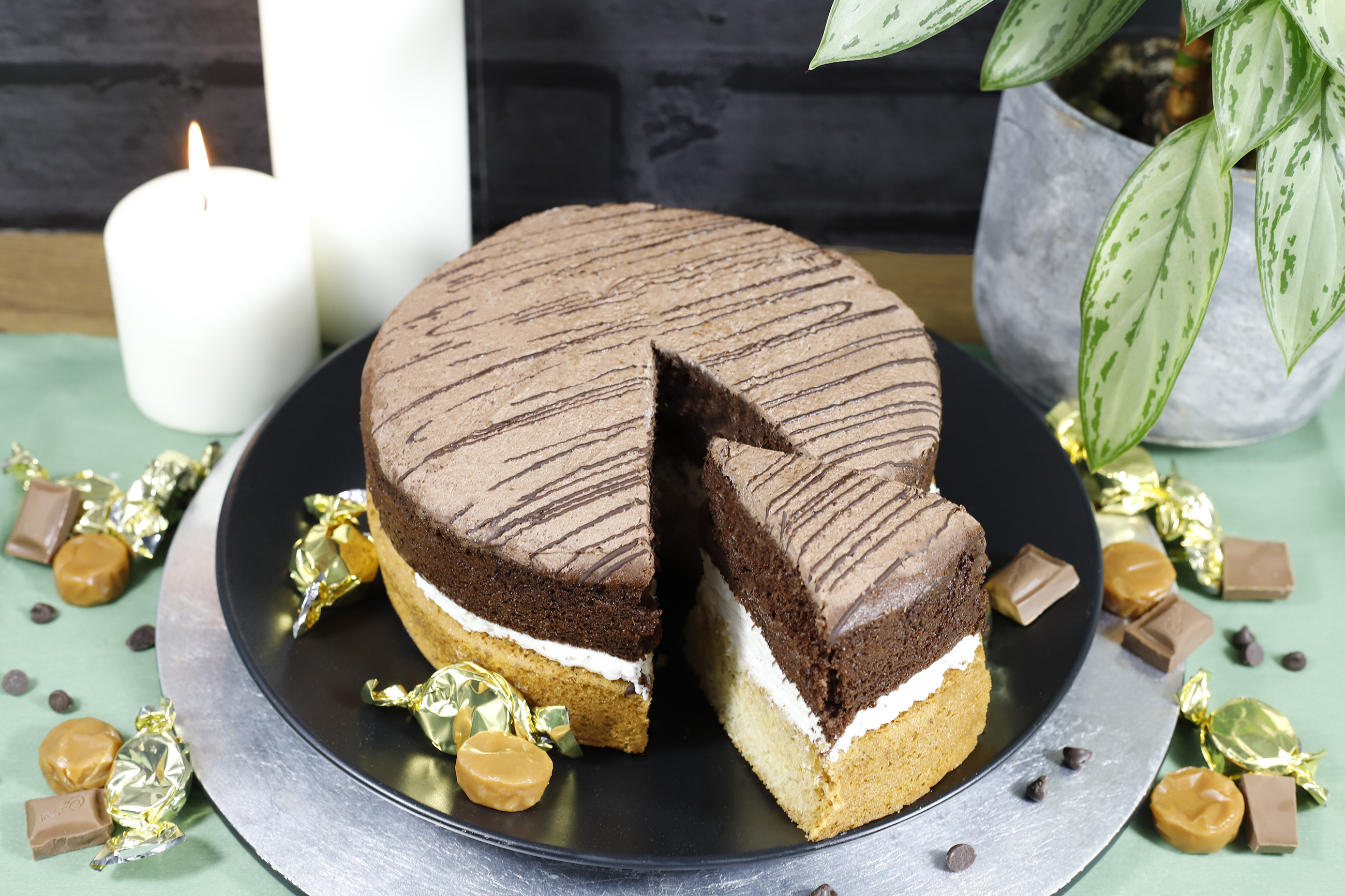 Vegan Millionaires Cake - Have the best of both with our new Vegan Millionaires Cake! Half of the sponge is hand-made with natural vanilla flavouring and the other half is made with indulgent vegan chocolate. The vegan sponges are sandwiched together with a delicious caramel vegan buttercream, and finished off with a pretty drizzle of vegan chocolate on top.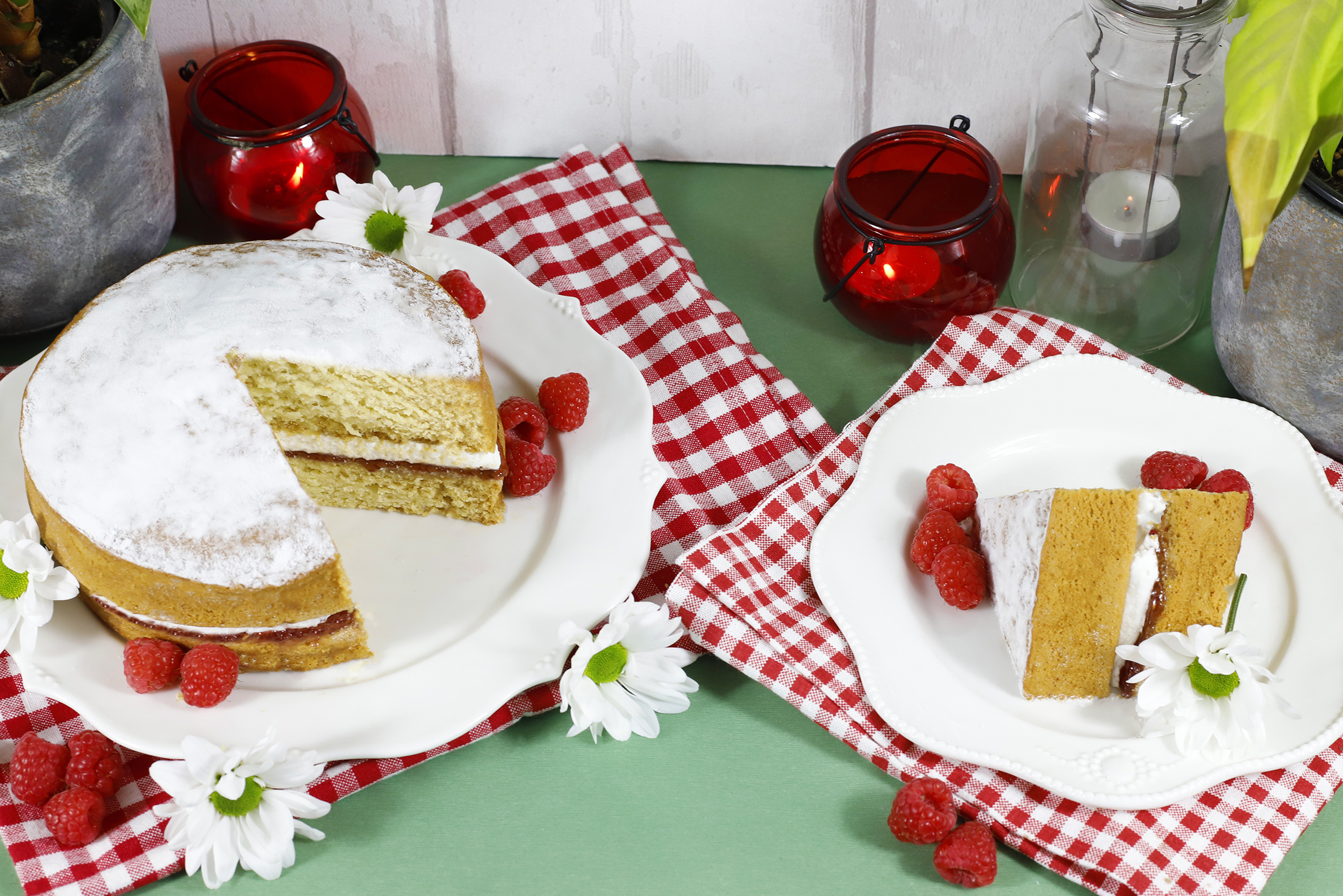 Vegan Victoria Cake - Our new Vegan Victoria sponge is here! We've been working really hard on this over the last few months as we wanted to get it just right. A delicious vegan and dairy free Victoria sponge cake sandwiched together with crushed raspberry jam and vegan vanilla icing. Dusted on top with icing sugar. Perfect for all ages and occasions.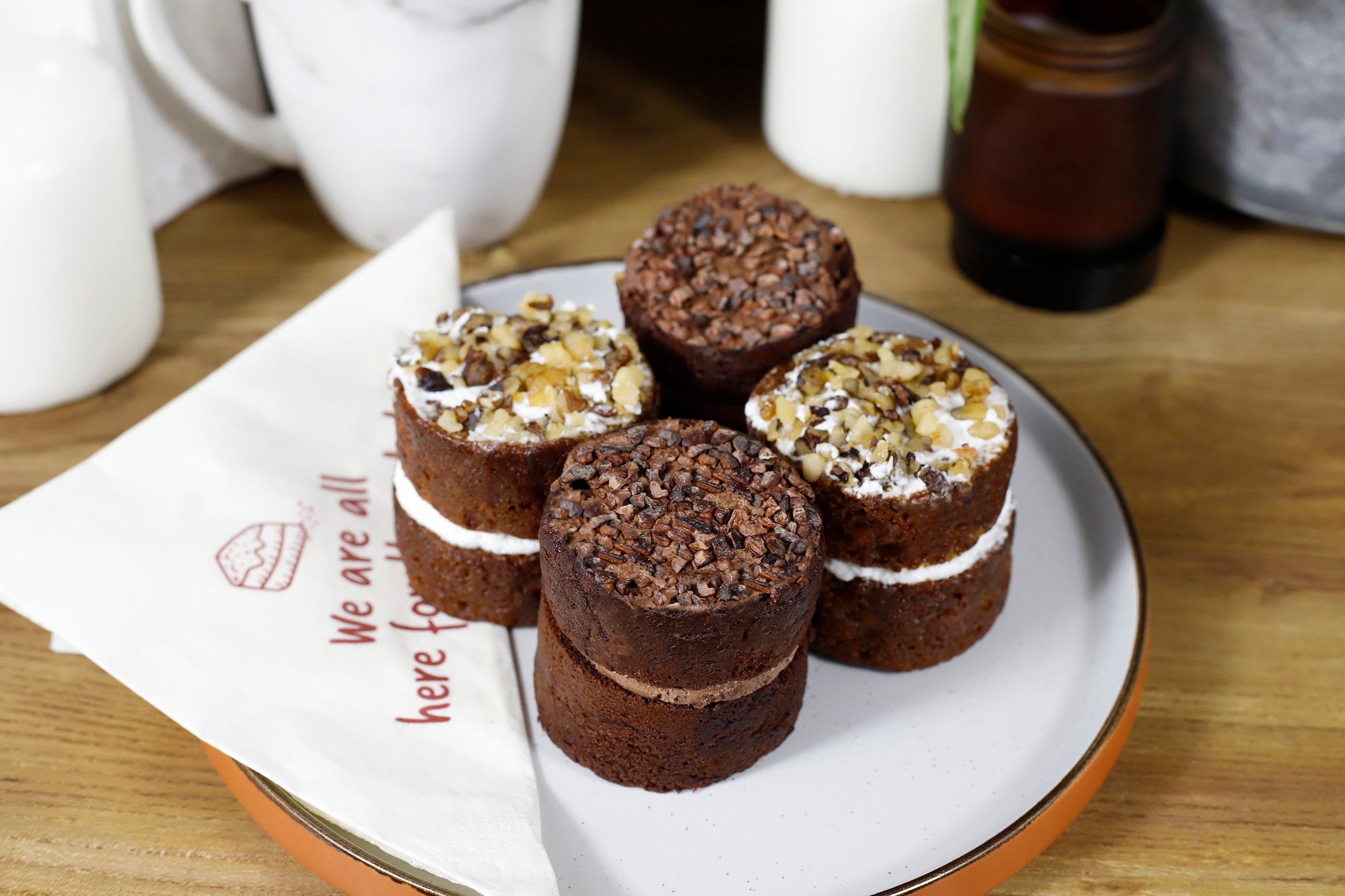 Vegan Baby Sponge Cakes - Our Vegan Baby Sponge Cakes box contains our two most popular vegan flavours in baby sponge form - Carrot and Chocolate! Come in boxes of 4 or 8. They come gift wrapped and with a personalised greetings card making them the perfect pressie for friends and loved ones.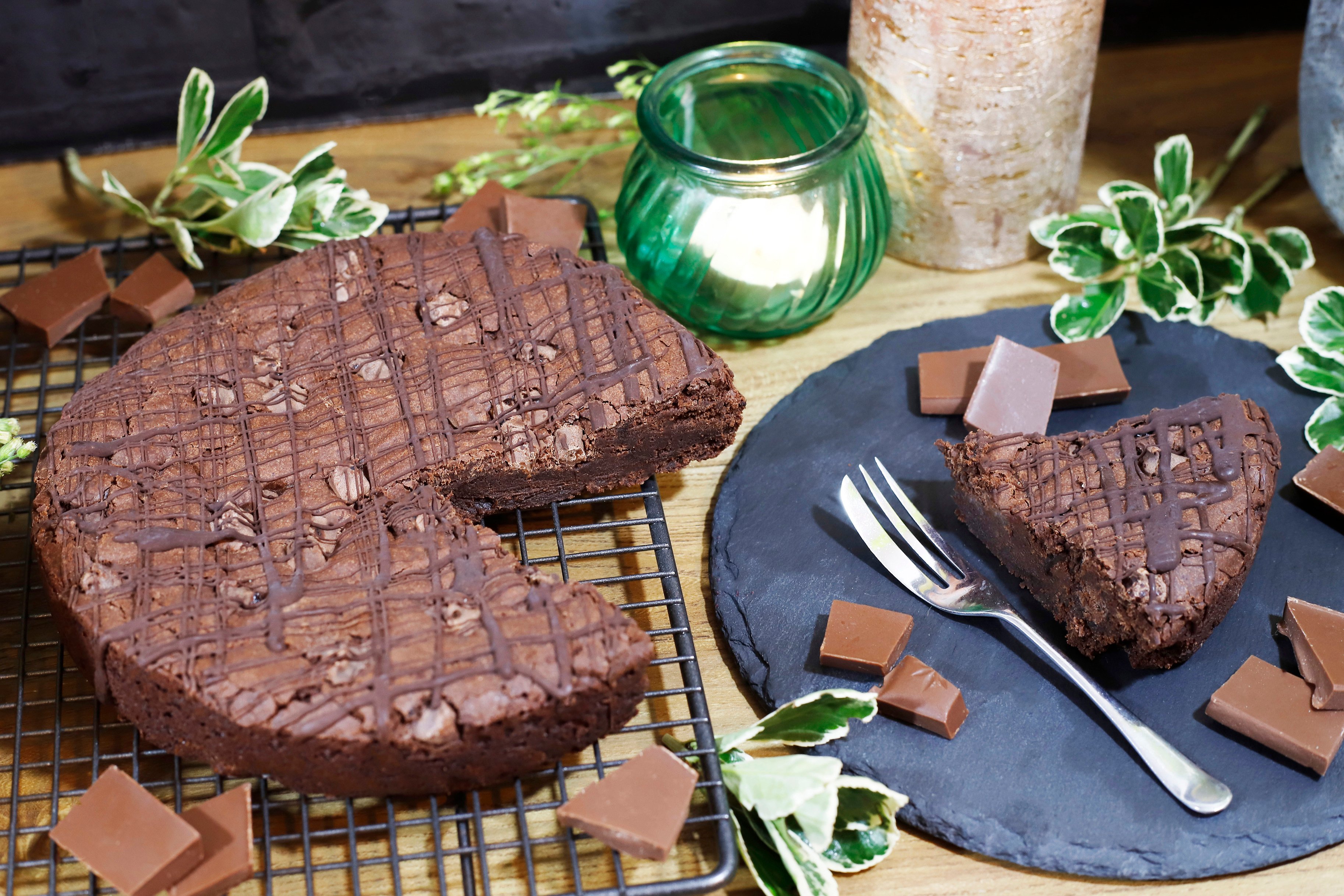 Vegan Chocolate Brownies - You'd never believe vegan brownies could taste this good! Our Vegan Chocolate Brownie is super fudgy in the middle with yummy vegan chocolate chunks running through it. It has a deliciously crisp outer shell with melted vegan chocolate drizzled over the top.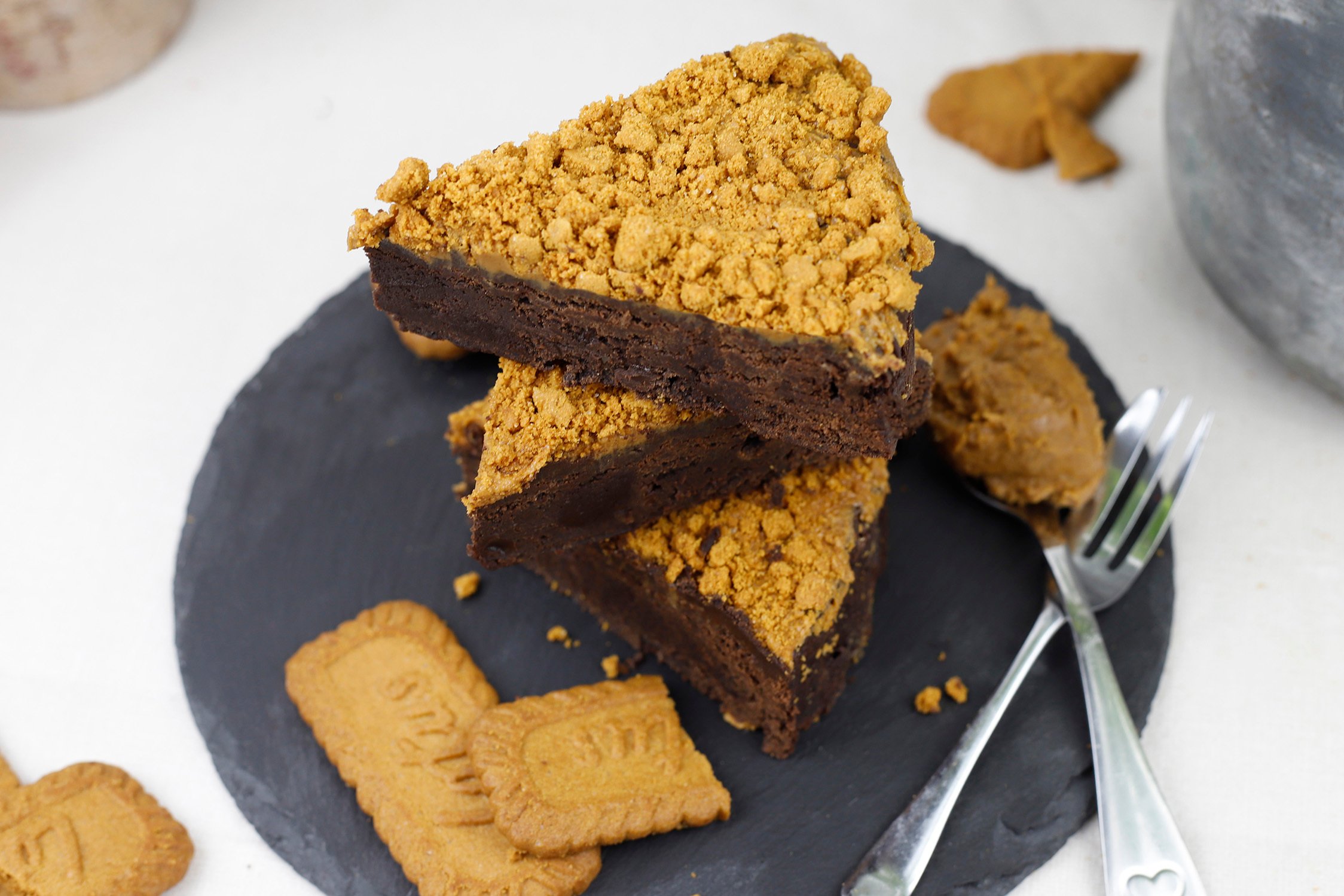 Vegan Speculoos Biscoff Brownies - Our limited edition Vegan Biscoff Brownie is full of sugar and spice and all things nice! A delicious vegan chocolate brownie - gloriously gooey in the middle with vegan chocolate chunks running throughout, topped with a generous layer of biscoff spread and then covered with a crunchy biscoff crumb. Chocolate and biscoff work perfectly together giving the vegan brownies a dark caramel flavour with hints of cinnamon and other spices. Pure bliss.
Ordering or sending lots of vegan cakes this month? Join our Sponge club. This month's perk is an amazing 20% off our vegan range! By joining our Sponge club you'll also receive exclusive club discounts and offers, take advantage of 52 free deliveries a year, monthly perks, discounts on personalisation, and more. Join our Sponge club today! You can join for £2.99 per month or £33 of the year!