Wedding Cake Inspiration
Find out more about Sponge wedding cakes
If you are planning your wedding, congratulations! We are so pleased for you. After the year we've all had it's great to have something to look forward to. One of the main parts of the wedding reception is the cake, some like to go for extremely elaborate cakes, others like more subtle naked cakes. If you are planning on a more understated cake, we have some beautiful naked cake options that are perfect for any wedding celebration!
Naked cakes are ideal for a wedding, they are very versatile and can work with most wedding themes. There are lots of ways to personalise them to make them fit in with your occasion as well. You can get an array of cake decorations to make a naked cake fit the theme, or you can adorn the cake with beautiful flowers to keep it simple and elegant.
Another great thing about Sponge wedding cakes is that they won't break the bank, as they are very affordable – ideal for weddings that are being done on a strict budget. Here are the wedding cake options available from Sponge: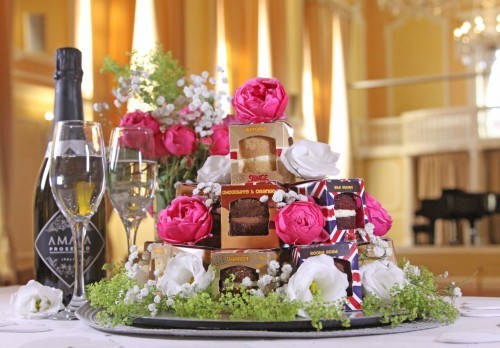 Baby Cake Favours – Looking for some unique wedding favours for your guests? Give them an individually wrapped Baby Sponge. Cute little baby sponge cakes individually wrapped make delightful wedding favours for your guests! They are available in over 14 flavours including gluten free. Individually wrapped in fun, quirky boxes, they are perfect for place settings or as a centrepiece stacked on a dessert table. Choose from packs of 40, 80 or 120.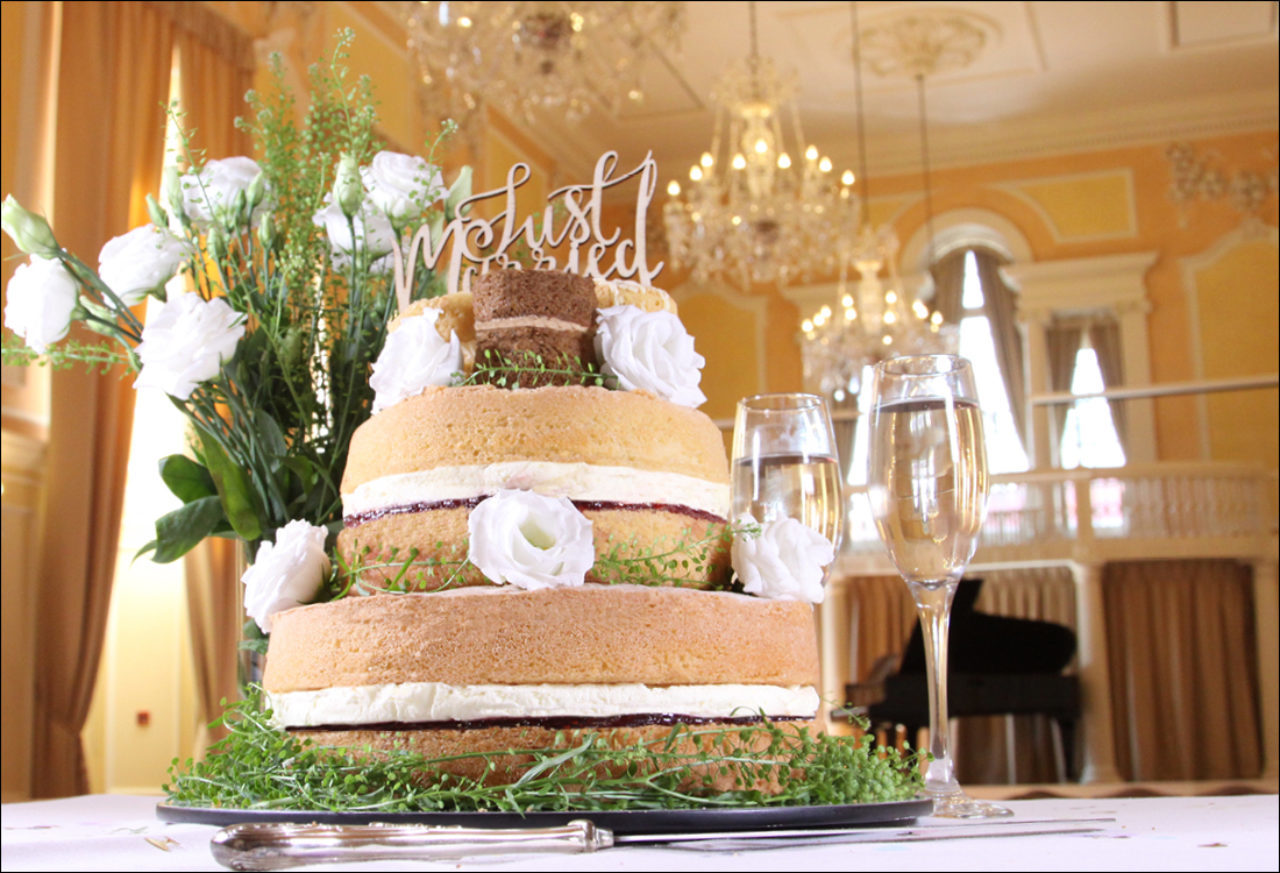 Tiered Wedding Cake – Design your own stunning three-layered naked wedding cake online and pick your wedding cake topper. Feeds 25 guests. Create a stunning wedding cake online to be enjoyed and admired by your wedding guests. Choose any flavour sponge to make your base and middle layer, as well as 4 cute baby sponges to sit on top (there are also vegan options to choose from). Add flowers, fruit, candles, chocolates to theme your wedding cake and make your wedding truly special. And there is a choice between two different cake toppers. And there is a gluten free version of our Tiered Wedding Cake available.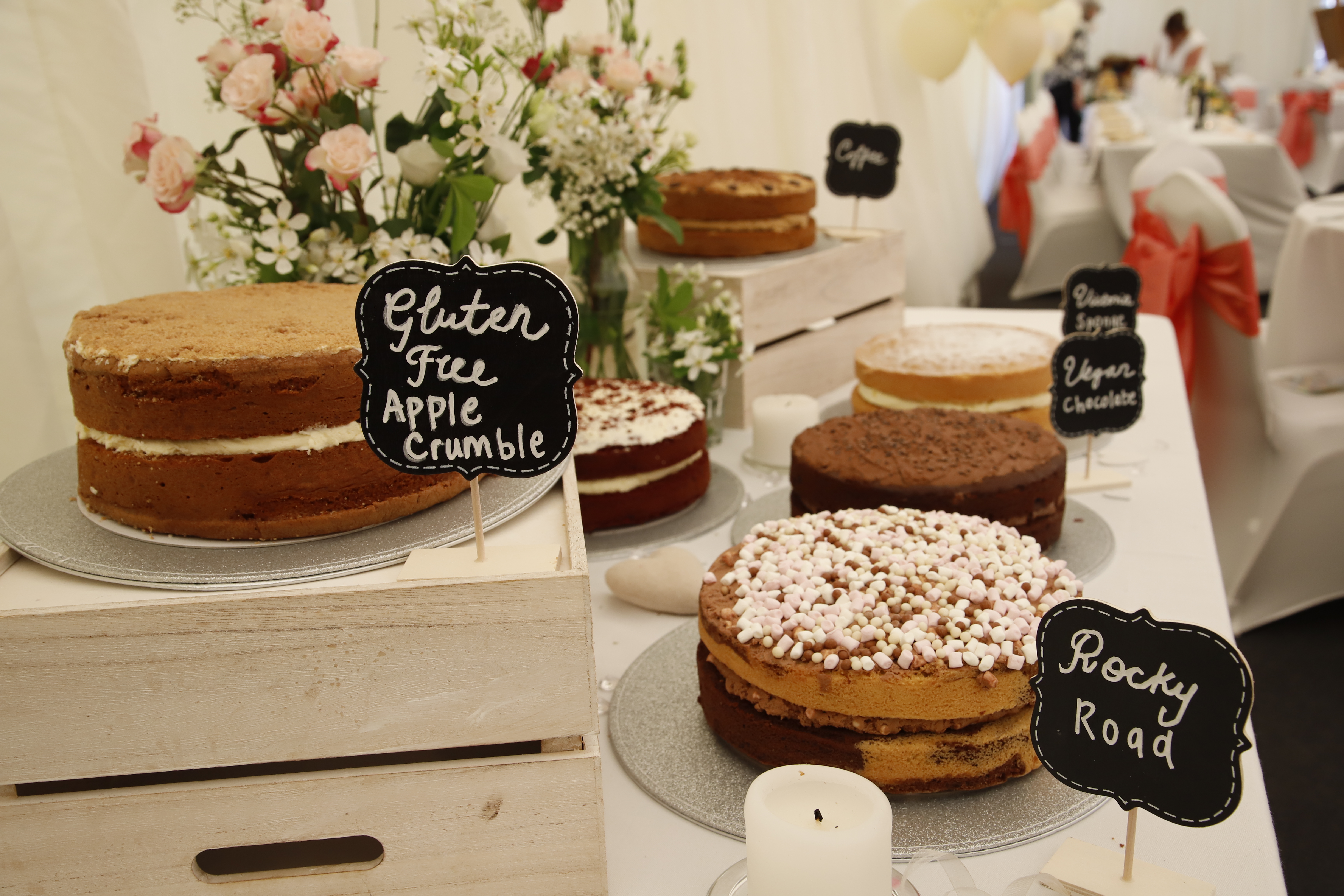 Whole Wedding Cakes – Pick 6 of our deliciously yummy Sponge Cakes, with over 20 different flavours to choose from (including gluten free cakes and vegan cakes). Have one flavour for all 6 sponges or 6 different flavours, and get your wedding cakes delivered to your door or venue. They make a great wedding dessert to feed up to 96 wedding guests of all ages!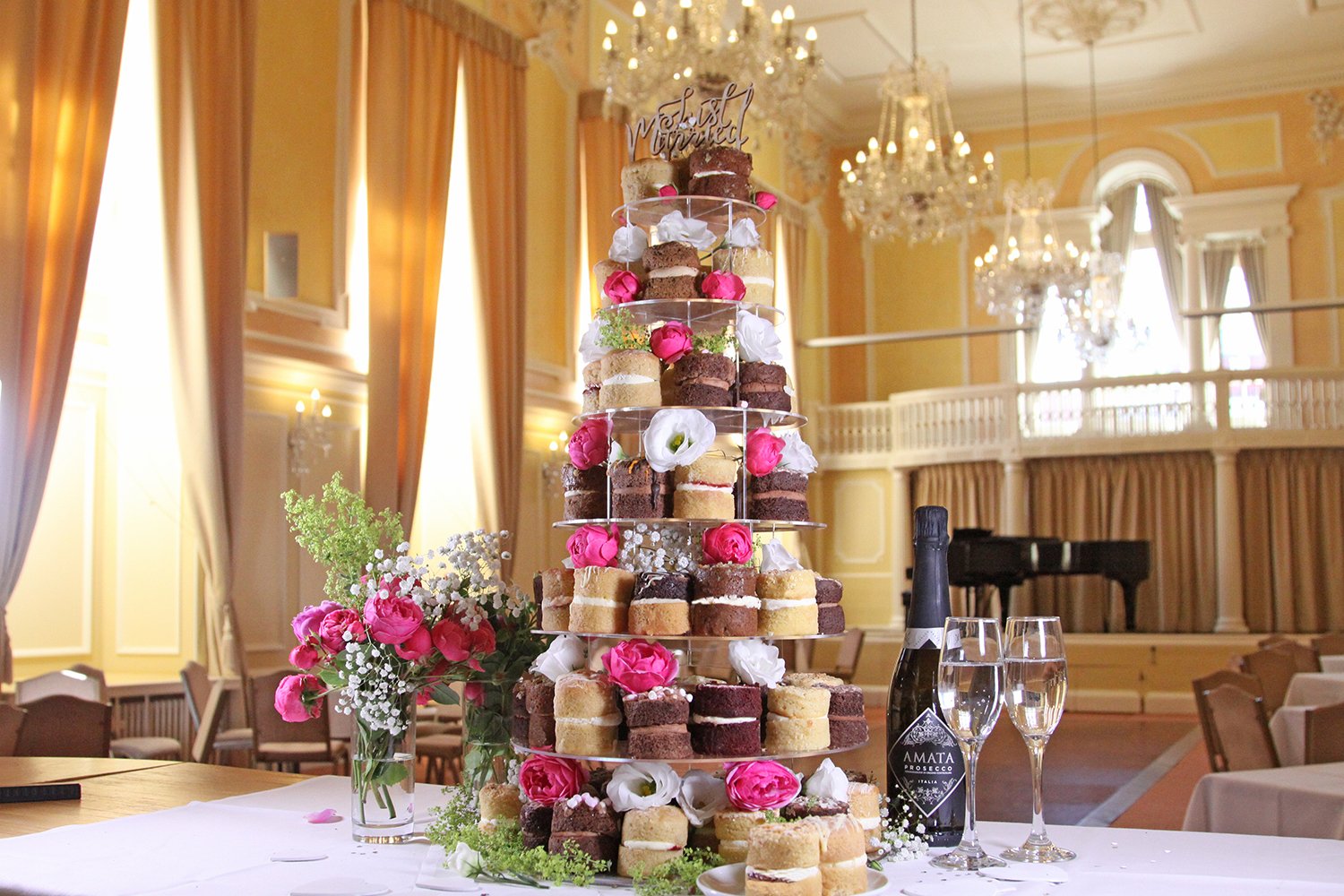 Wedding Cake Tower – Looking for an alternative to a wedding cake - our Baby Cake Wedding Tower is our take on the traditional cupcake wedding tower and is made up of our cute baby cakes! Decorate with fresh flowers, fruit, or both and pick as many flavours as you like to make sure everyone has their favourite. Our wedding cake tower feeds 80 people and contains 1 Just married wooden topper, 7-tiered acrylic clear stand and 80 baby sponge cakes of your choice.
We will send out your wedding cakes in secure and robust packaging to your home or venue to make sure they arrive safely and in perfect condition. We advise getting them delivered at least 2 days before your event in case of any unforeseen delivery delays. Our cakes stay fresh for 7-10 days so you don't need to worry about getting them delivered a few days early.