Bonfire Bakewell SPONGE Friday!
Remember, remember... Bakewell Sponge is essential tea time treating this autumn! Toasted flaked almonds sit proudly on top and natural alm...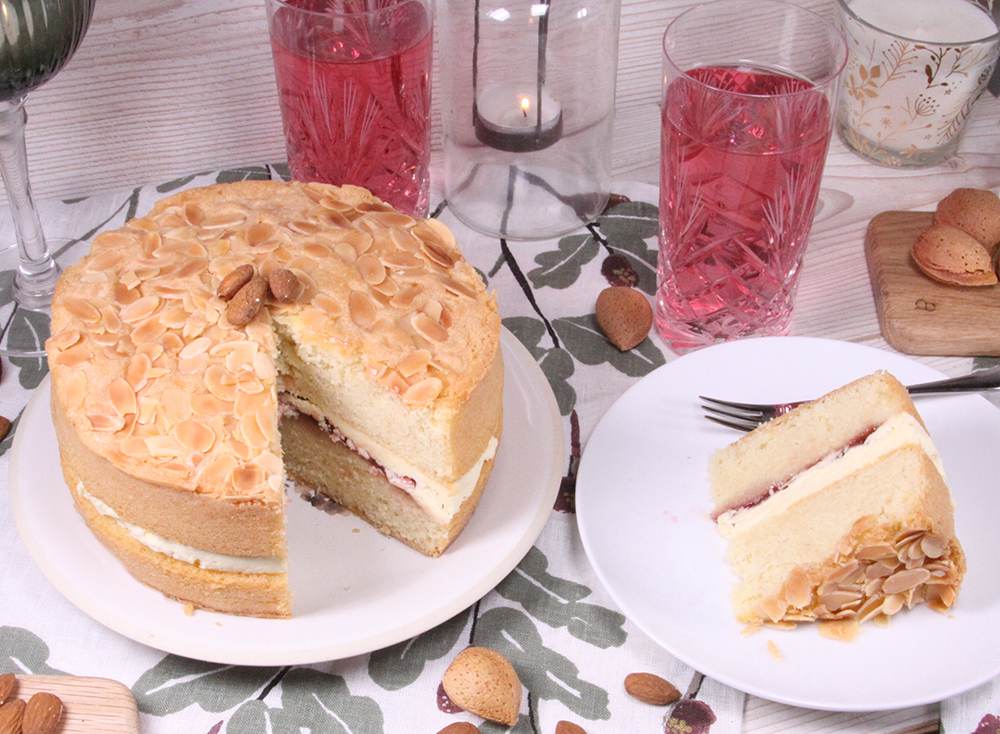 Remember, remember...
Bakewell Sponge is essential tea time treating this autumn! Toasted flaked almonds sit proudly on top and natural almond oil runs through both the light Sponge and butter cream, perfectly complimented by a layer of British raspberry jam. Click here to order your Bakewell SPONGE Friday!
"Apparently I made Homer Simpson noises when I ate the Bakewell sponge. It was DEVINE!!!" Kim from Stoke on Trent Click here to read more Bakewell Sponge reviews...
7" Bakewell: £9.99 or 10" for £16.99. Order by 2pm Thurs 7th November!
|
Truly scrumptious Sponge Moment winner!

Natasha Dobson emailed in this li'l cutey…


"Baby sponge! scrumptious!!"


Seriously cute, Natasha!! Everyone in the Sponge office was cooing over this one..!


Enjoy your Bakewell SPONGE Friday! x


Win a SPONGE Friday!




We give away a SPONGE Friday each week to the best Sponge Moment.




Send your pics to [email protected], post to Twitter, Facebook or Instagram (#spongemoment) for a chance to win!




|




Competition winners!
Our October competitions with Bunches UK and Nim's Fruit Crisps have closed and winners have been sent their prizes.
Thanks to everyone for entering and well done to Fraer Stevenson, Helen Wigglesworth and Nanako Orita for winning the Bunches bouquet of Autumn Sunrise flowers and pumpkin topped Sponge and to Karen Lindsay, David Haig and Christina Rahman for winning a box of Nim's Fruit Crisps and fruity Baby Sponge cakes. Enjoy!
More competitions coming soon and don't forget our competition we're running for Create Your Own Sponge fans! Click here to find out more.
|
Order your Christmas Sponge now!
The price of 7" Sponge cakes will increase by 51p to £12.50 on Monday 11th November, so get your orders in before midnight Sunday the 10th!
Perfect for upcoming birthdays or for pre-ordering your Christmas Sponge gifts on the old pricing, click here to shop 7" Sponge cakes.
Ps. our Christmas Sponge is now available to order online: click here for Spiced Orange and Cranberry Sponge.
Happy Birthday!
Sarah Cameron, Amy Longsden, Thomas Leahy, Claire Nelson, Hadriana Evans, Charlotte Farrall, Alisha Green, Hollie Fraser, Jennifer Brown, Jo-Anne Richards, Yvette Anne Ross, Dan Richards, Lisa Smallman, Verity Holliday and Joanna Baskerville. Hope you all have great days! x Email: [email protected] for birthday shoutouts!
Follow us for more exclusive offers and news!