Enjoy the Bank Holiday Weekend with a Victoria SPONGE Friday!
Pinch Punch, first SPONGE Friday of the month! ...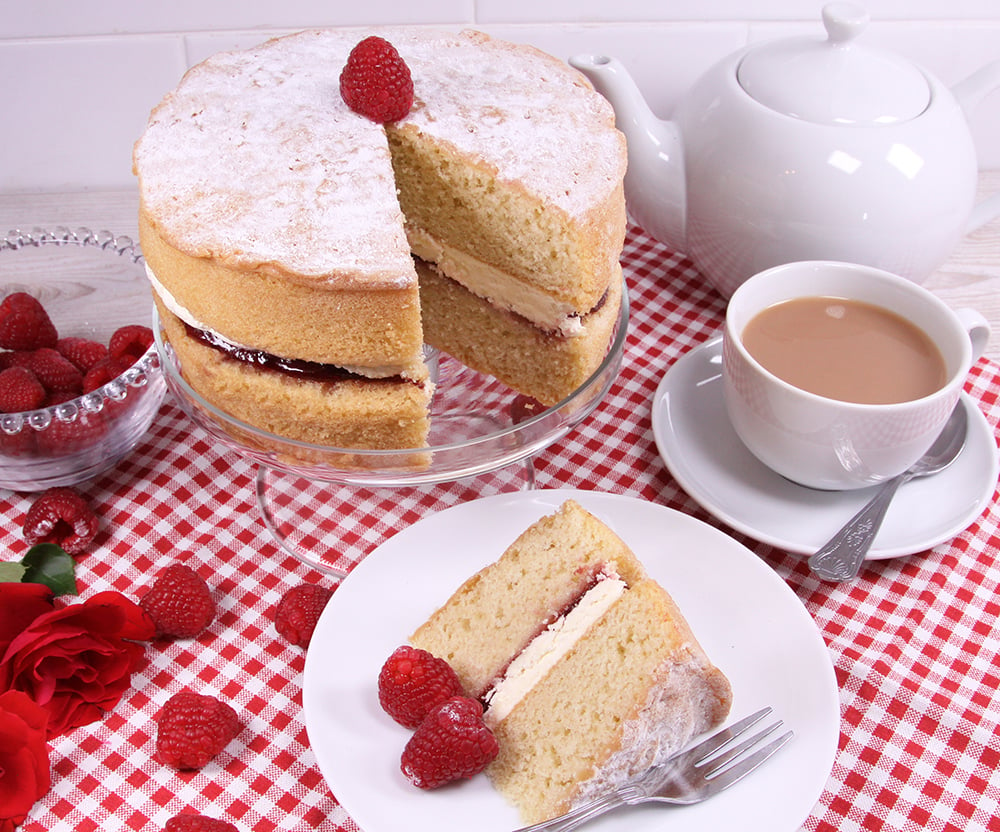 Pinch Punch, first SPONGE Friday of the month!
And it's Victoria Sponge this week..! Light, fluffy vanilla sponge, sandwiched together with the finest British strawberry jam and naturally flavoured vanilla butter cream, and... awarded a Gold Star in the 2012 Great Taste Awards!


"Absolutely fantastic! Perfect in every way! I am trying my hardest to resist getting another slice. I will be back!" James from Worcestershire Click here to read more Victoria reviews.




Order by 2pm Thursday 2nd May to get your hands on a 7" Victoria Sponge for £9.99 and a 10" for £16.99!




|




First Birthday Fun!!
Ginette tweeted in this Sponge Moment…
"1st birthday fun with a sharing sponge… It didn't last long!"
Very cute Sponge Moment pic, thanks Ginette! Enjoy your Victoria SPONGE Friday! x
Win a SPONGE Friday!
We give away a SPONGE Friday each week to the best Sponge Moment. Send pics to [email protected], post to Twitter, Facebook or Instagram for a chance to win!
|
Have you tried Banoffee yet?
Whilst focus at Sponge HQ moves to what this year's summer special will be (ever such hard work is tasting gorgeous summery flavour concoctions !!), we want to know what you think of our spring special, The Banoffee Sponge.
The Diva of the Sponge family, Banoffee is delightfully airy, created using natural banana puree, chunks of chocolate and the lashings of our trademark toffee butter running through the centre and on top. Kat from Sheffield says, "OMG this is heaven in a cake! It was so beautiful I didn't want to share it! I will definitely be getting another one!
Click here to see what all the fuss is about!
|
Competition winners!!
Our competition with Hope and Greenwood to win a set of their fabulous Cake Tins along with a generous Super Sharing Sponge cake closed last night with over 3000 entries! Here are the winners...
Anna Osman and Ian Porter. Well done to both of you!
If you missed out, you can still visit the Hope and Greenwood website now to get 15% off online orders with code: SPONGE
Or, tune in next Friday when we'll be launching a brand new competition! :)
|
Happy Birthday!

From Zentosa on Twitter: Happy Birthday to Dad Gungy Tam and Mother-In-Law, Dorothy Coulter!


Sponge Family member birthdays: Meena Latchman, Mustafa Gulamali, Ellen McKernan, Brenda Pettenuzzo, Carol Portas, Kath Hayhurst and Rosa Hole. Hope you all have great days! x Email: [email protected] for birthday shoutouts!




|
Follow us!