Celebrate the weekend with a FourSharing SPONGE Friday!
The FourSharing SPONGE Friday is back! Great for sharing and with four flavours in one cake, the FourSharing Sponge has something for eve...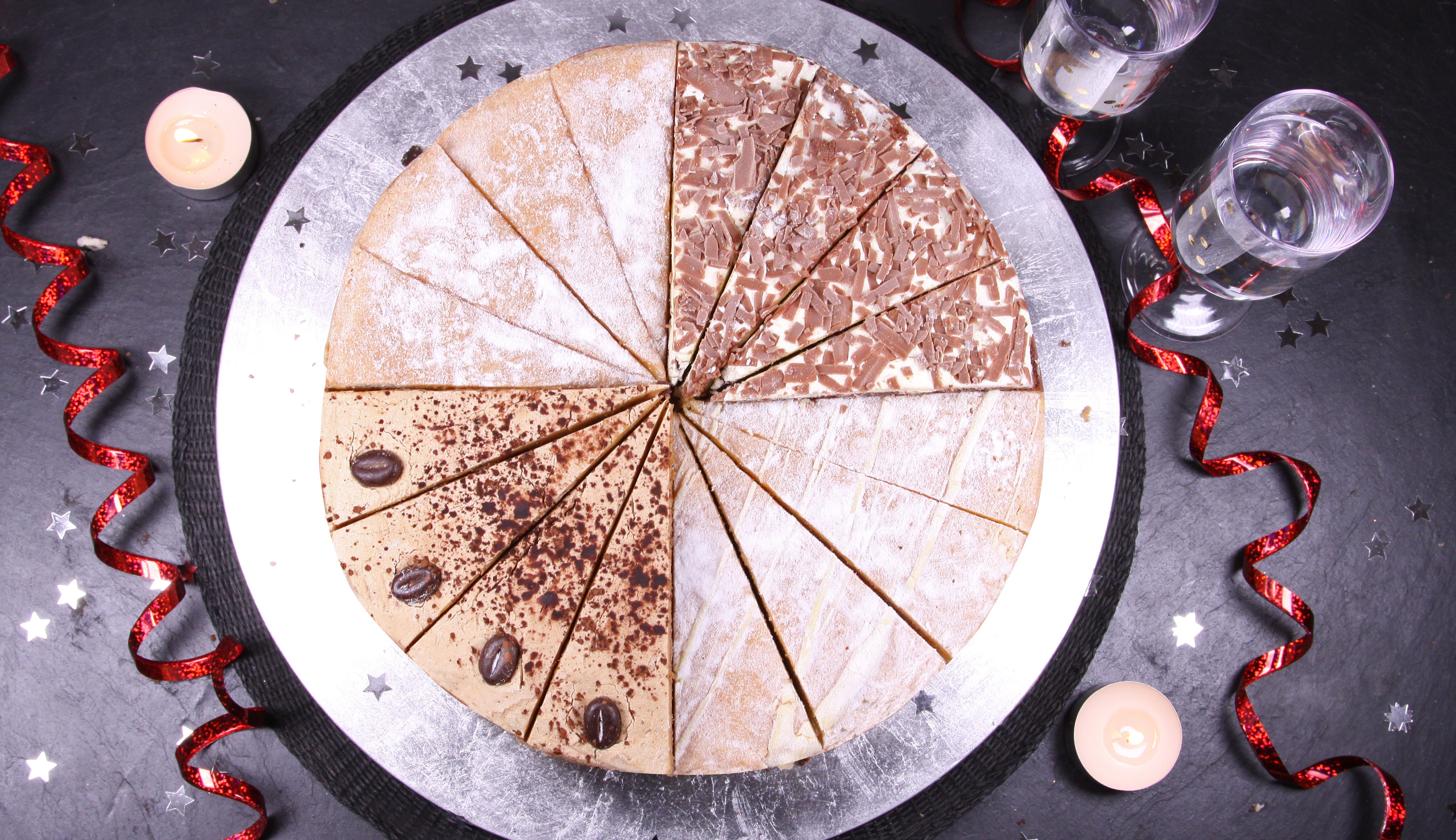 The FourSharing SPONGE Friday is back! Great for sharing and with four flavours in one cake, the FourSharing Sponge has something for everyone's taste buds.


Go Traditional with four slices each of Victoria, Chocolate, Coffee and Lemon or Quirky with Apple Crumble, Bakewell, Chocolate Orange and Carrot!


"I have just started university and have been feeling pretty homesick, so my mum sent this to me in the post as a surprise-literally the BEST parcel ever! Kept me happy for over a week ;)" Grace from Southampton. Read more Traditional reviews...


"BEAUTIFUL... what more can I say... this was ordered for my fiance's birthday and im very surprised it lasted as long as it did!! great that it was portioned up too as then it stopped some over indulgent knife work!!" Emma from Coventry. Read more Quirky reviews...

Use code: SPONGEFRIDAY at the checkout by 2pm Thursday 26th April to get your hands on a Traditional or Quirky FourSharing Sponge for just £17.99!



I need more cake!!


This week's winning Sponge Moment was sent in by Claire.


"Hello, This is my 3 year old son Josh about to enjoy the chocolate orange sponge! It was followed by "I need more cake!"


Thanks for sending in your pic, Claire! Enjoy your FourSharing Sponge Friday!

Weekly Sponge Moment Competition


Each week, we reward the best Sponge Moment with a SPONGE Friday! Just send in a photo of you, your friends or family enjoying Sponge to:

[email protected]

, Facebook or Twitter and we'll pick the best!



Win a Jubilee Afternoon Tea!


Celebrate in style with an afternoon tea courtesy of our friends at Clipper Teas, with this special Jubilee Bank Holiday weekend competition!


The winner will receive two 10 inch FourSharing Sponges (4 slices of each flavour), four elegant cups and saucers, a teapot and of course some tea from Clipper, all worth over £100!


Plus 9 lucky runners up will each receive a box of 8 baby SPONGES, a pair of Clipper mugs and boxes of Gold Blend and Everyday Earl Grey 80 teabags!

Click here to enter the competition!



Cute and quirky gifts!


Still our most popular gift, offering cute, quirky and choice in one little box...


"This gift cheered me up after a bad week and was the perfect way to put a smile back on my face! All 4 quirky sponges were absolutely delicious, as was the champagne & I refused to share a drop/ crumb!" Francesca from London.


Choose from Traditional (Victoria, Chocolate, Lemon & Coffee), Quirky (Apple Crumble, Carrot, Bakewell & Chocolate Orange), all eight flavours or with champagne!



KETTLE® Chips winners!


Our KETTLE® competition closed on Monday night. Thanks to everyone for entering, here are the winners!

Beatrice Charing, Richard Henderson, Patricia Pudney, Carol Bird, Joanne Sutton, Hannah Mahon, Lisa Podewell, Sharon Rogers, Hannah Barrett and Hollie Fraser.


Well done! A mixed case of KETTLE® Chips is on it's way to you!


If your company would like to run a competition with us, drop us a line at:

[email protected]

and we'll send you a Sponge if it goes ahead!



Sponge Birthday shoutouts!


Happy Birthday to Sponge Family Members: Dan Colley, Vanessa Goodwin, Lorna Bevins, Sian Barnett, Dawn Porter, Sally Day, Ian Hickman, Wendy Pinches, Tom Stevenson, Hollie Foster, Sarah Hatch, Zoe Skinner and Mustafa Gulamali. Hope you all have great days! x