---
Looking for an alternative to a wedding cake - our Baby Cake Wedding Tower is our take on the traditional cupcake wedding tower and is made up of our cute baby cakes! Decorate with fresh flowers, fruit or both and pick as many flavours as you like to make sure everyone has their favourite.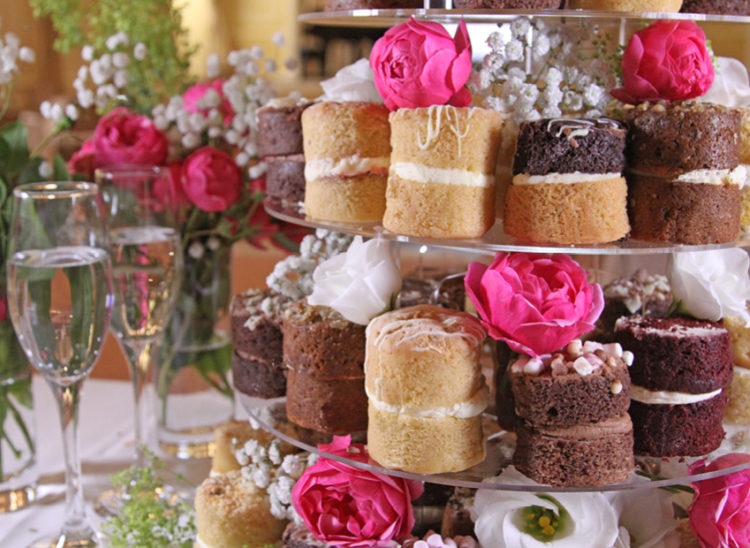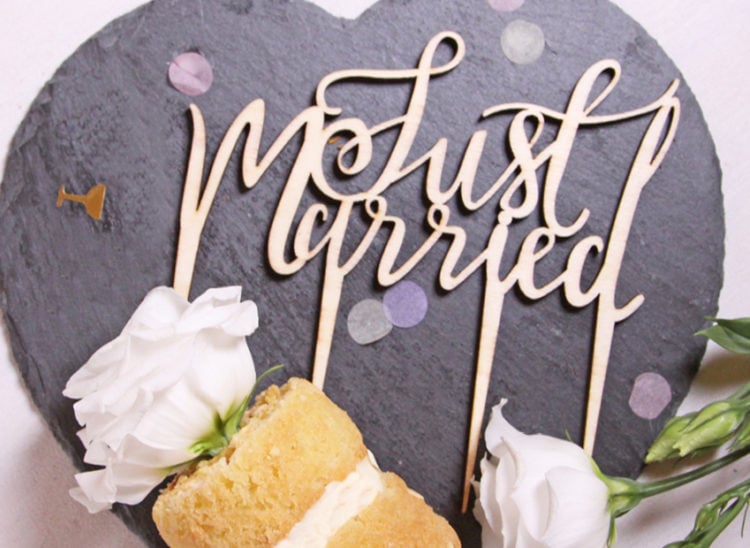 What's inside?
Our wedding cake tower feeds 80 people and contains: 1 Just married wooden topper, 7 tiered acrylic clear stand and 80 baby sponge cakes of your choice.
Stunning Centrepiece
Create a stunning wedding centrepiece to accompany your wedding cake or have for an evening reception. With over 14 flavours to choose from, these cute baby sponges are the perfect way for everyone to get their favourite cake to enjoy on your special day.
---
| Product | Serves | Pack Weight | Cake Diameter | Cake Depth | Shelf Life from day of dispatch |
| --- | --- | --- | --- | --- | --- |
| Wedding Tower | 80 | 8kg | 0.00cm | 0.00cm | - |
Reviews
Gail S - 15/06/2022

Wedding Tower

Gorgeous tower of beautiful tasty cakes. Our wedding guests thought it was amazing.

Lyndsey C - 06/06/2022

Wedding Tower

Fab, the stand and cake choices are just brilliant Great quality and a great price The size of the cakes were perfect for people to help themselves

Chris P - 25/05/2022

Wedding Tower

The tower was unexpected, didn't think it would come with one, was really glad it did, looked very good, but when packing away, one of the stands broke, but was packing away, it had done its job perfectly

Donna D - 22/11/2021

Wedding Tower

Just wow!! This was the most amazing wedding cake. All our guests commented on how lovely the cakes were and how amazing the display looked. Really easy to tailor to the theme of the wedding.

Kristel A - 09/10/2021

Wedding Tower

Cakes tasted good and the guests commented on the taste. The individual packaging was a massive faff and tower was rubbish. I would not recommend as your wedding cake, maybe ok for favours.

Anna T - 19/09/2021

Wedding Tower

Everybody absolutely loved the cake tower!!! So glad we ordered it. Thank you!!!

Sarah G - 18/08/2021

Wedding Tower

A really great option for the wedding we wanted. It allowed us to have choice and appeal to everyone while also adding as a little take home favour for people that couldn't be there on the day. Had some very nice comments from our guests on how tasty they were. Very happy we went with this option!

Jayne B - 09/08/2021

Wedding Tower

We had ordered some small tasters of the cakes before our wedding just to make sure they were as yummy as we hoped. Once we were happy we ordered the Wedding Tower without hesitation. The order arrived when we'd requested all tightly secure. The tower itself was very easy to assemble and the cakes tasted fantastic. They were all clearly labelled, including the gluten free and vegan options, and looked great. Our guests loved them all and we were asked by numerous people where we got them from. Would not hesitate to recommend!

Wendy R - 03/08/2021

Wedding Tower

Lively flavours and only received amazing feedback from our wedding guests

Nina B - 09/06/2021

Wedding Tower

Perfect option for wedding guests during the COVID pandemic. Individually wrapped, beautifully presented and ordered in a variety of flavours, gluten free and vegan - to suit all our guests. These mini sponges were a hit for the adults as well as the kids! I would definitely be ordering more cakes soon!

Caroline S - 29/10/2019

Wedding Tower

Fabulous! Also enabled us to cater for kids and GF guests with the different flavours
Have you tried?
Wedding Cake Tower
ALLERGENS IN BOLD. Made in a bakery which handles gluten, eggs, nuts, milk, soya & sulphites.
All of our cakes are baked in the same kitchen and although we do all we can to minimise the risk of cross-contamination we cannot 100% guarantee this.