Vegan Classic Cakes
Traditional family favourites available as vegan cakes
There are a few cakes that are go-to favourites for families across the UK. Everyone probably has that cake which is purchased or made for special occasions such as birthdays. But, what do we do when you need a dairy free or vegan cake but can't find your favourite classic cake flavour? Well, we have been working towards expanding our vegan range so that everyone can enjoy their favourite cake flavours.
Here's more about our classic vegan cake flavours:
Vegan Victoria Sponge Cake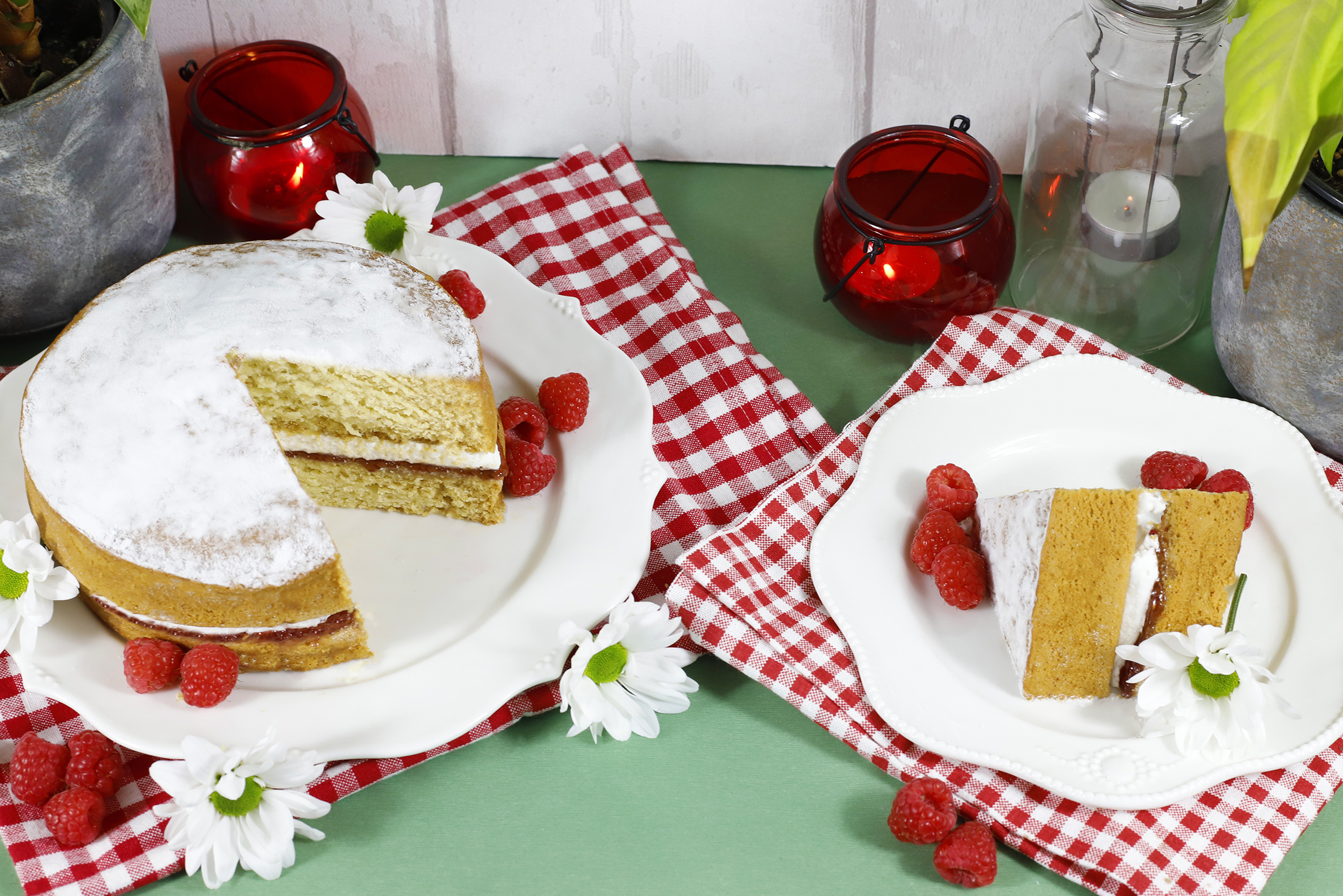 Our new Vegan Victoria sponge is here! We've been working really hard on this over the last few months as we wanted to get it just right. A delicious vegan and dairy free Victoria sponge cake sandwiched together with crushed raspberry jam and vegan vanilla icing. Dusted on top with icing sugar. Perfect for all ages and occasions.
Flour, natural vanilla flavouring, and oat milk create this delicious Victoria sponge. The buttercream is made from vegan butter and natural vanilla flavouring which is complimented perfectly with British crushed raspberry jam.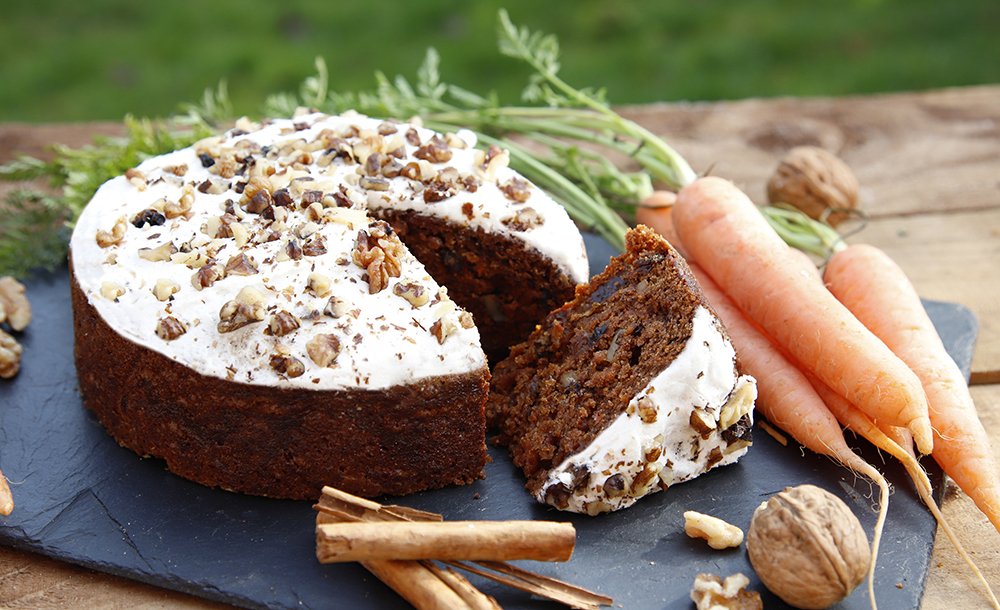 Grated carrots, soya milk, walnuts, sultanas and cinnamon make a deliciously moist vegan sponge. Complimented with creamy vegan buttercream made from vegan butter and a dash of natural lemon flavouring. Crunched walnuts on top. We are super proud of our Vegan Carrot Cake - It's perfectly spiced with cinnamon and nutmeg and loaded with wholesome ingredients, then topped with delicate lemon icing and sprinkled with walnuts for added crunch. It's moist and flavourful, undetectably vegan and most of all yum!
A Vegan chocolate cake with chocolate buttercream with nibbed cocoa pieces. Soya milk, chocolate, and vegan butter create our delicious and indulgent vegan chocolate sponge. Our secret ingredient is coffee which really brings out the chocolate flavour! Nibbed cocoa pieces are sprinkled on top give some added crunch.
Indulge in our totally decadent Vegan Chocolate Sponge Cake, generously sandwiched together and topped with chocolate vegan buttercream and sprinkled with nibbed cocoa pieces on top for added texture. It's rich, moist, and delicious.
We offer next day delivery on our vegan cakes across the UK, when you order by 2pm. So, if you can't be with a loved one on a special occasion, or want a delicious vegan birthday cake delivered to your door, or have a cake emergency, we will ensure that your cakes are delivered safely and securely straight to your front door. Our Sponge cake delivery service is second to none with our robust designed packaging that keeps your order safe in transit.
If you're looking for a vegan cake delivery to your region, our Sponge cake delivery service will get it there. We deliver our vegan cakes all over the UK, so no matter where you are, you can have one of our delicious vegan goodies delivered to you or your loved ones for any special occasion.
Placing your order couldn't be more straightforward, just place your cake order online on our website. Then you can select the delivery date from our handy calendar, whether you need your order for next day delivery, or want to place your order in advance, the choice is yours! Our calendar allows you to place your order as far in advance as you would like and you can pick a delivery date that is convenient for you.
If you're ordering for a special occasion, we recommend selecting the delivery date for a day or two before you require your order to make sure it is there in plenty of time. This is in case there are problems with the delivery (breakdowns, exceptional circumstances, or events). Our cakes and brownies have either a 7 or 10 day life from the date of dispatch, depending on the flavour, so even if they arrive a day or two early, they will still be fresh and delicious on your special occasion.