Vegan Brownie Gifts
Send a brownie gift to your vegan loved ones
Looking for a gift to send to someone you love can be a tricky thing. You need to find something you know they'll love, but you might not want to send them something that will clutter their home. At the same time, you want it to let them know you care. This can also be a challenge if your friend or family member is on a certain diet, such as a vegan diet.
You want to make sure that you know they will be able to enjoy a gift you send them and that they are suitable for their requirements.
We can't think of a better gift than a brownie. At Sponge we have worked hard to get our vegan brownies just right. They are just as delicious as our standard range of brownie; we strive to make sure all of our ranges are delightful in taste and quality so that everyone can enjoy a yummy treat. Here is some more information about our vegan brownies: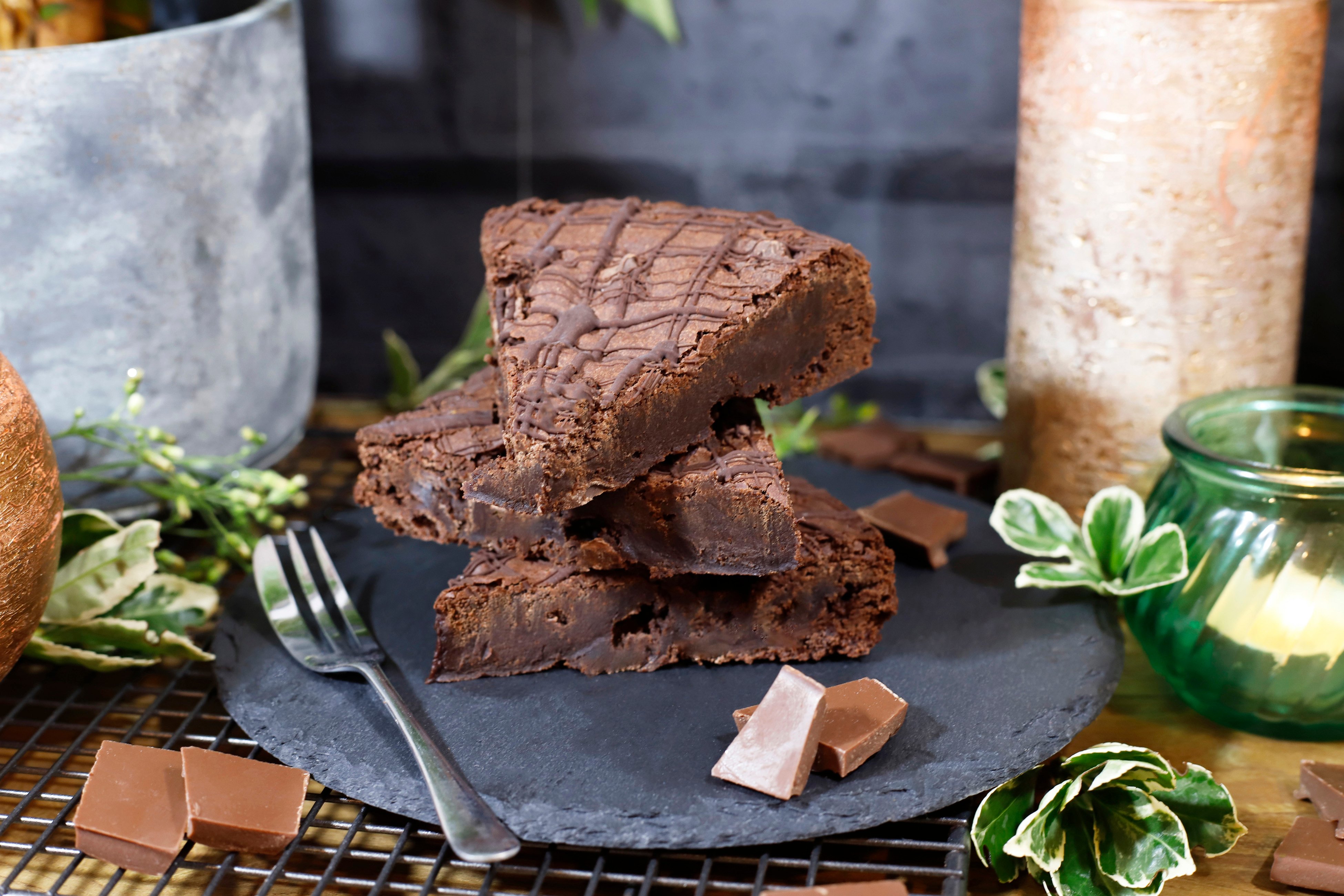 You'd never believe vegan brownies could taste this good! Our Vegan Chocolate Brownie is super fudgy in the middle with yummy vegan chocolate chunks running through it. It has a deliciously crisp outer shell with melted vegan chocolate drizzled over the top.
Double doses of delicious vegan chocolate fill these yummy vegan brownies. Combined with gluten free flour (yes they are gluten free too!), soya milk and coconut oil. Vegan chocolate is also drizzled all over the top for added crunch.
Vegan Speculoos Biscoff Brownie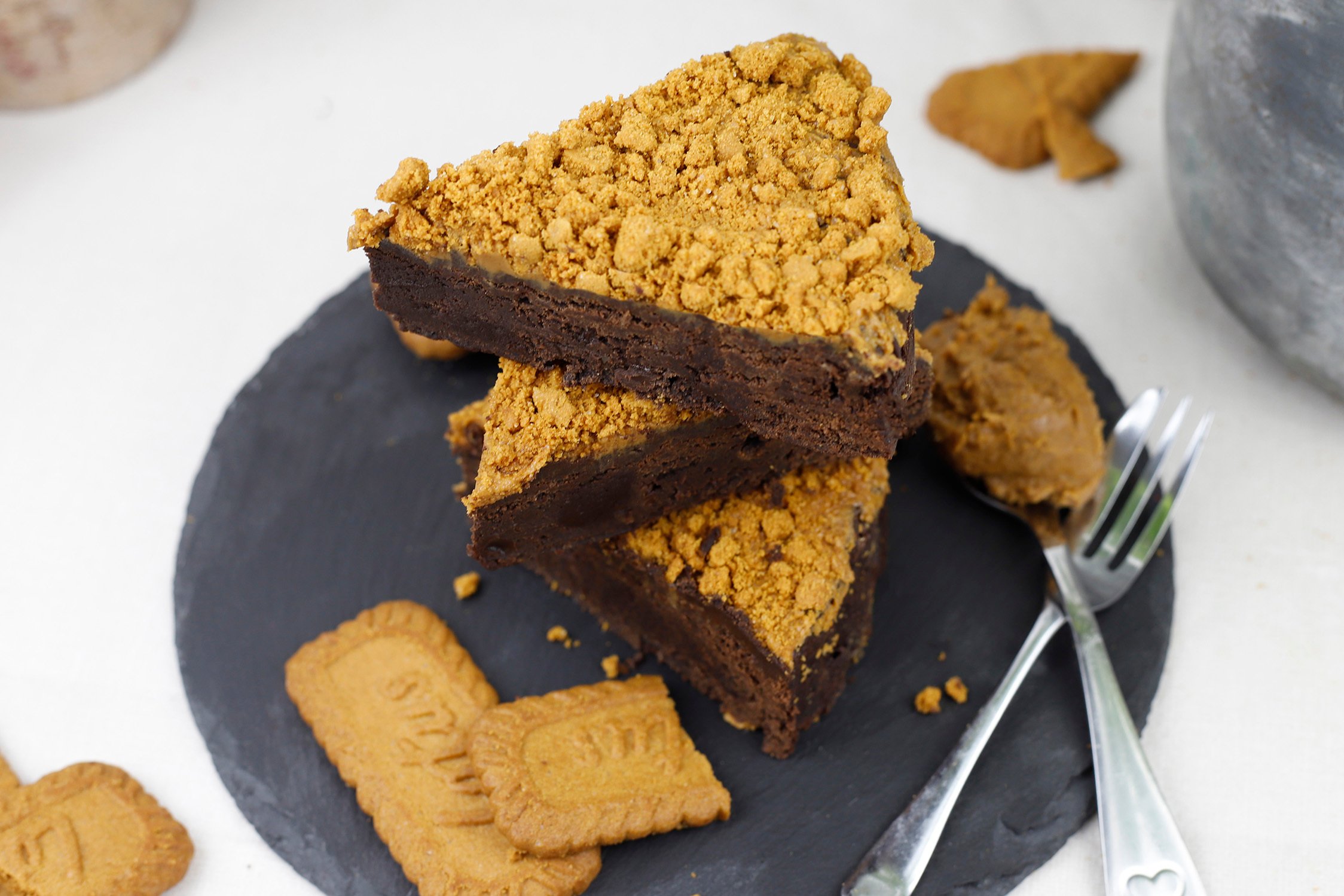 Our limited edition Vegan Biscoff Brownie is full of sugar and spice and all things nice! A delicious vegan chocolate brownie - gloriously gooey in the middle with vegan chocolate chunks running throughout, topped with a generous layer of biscoff spread and then covered with a crunchy biscoff crumb. Chocolate and biscoff work perfectly together giving the vegan brownies a dark caramel flavour with hints of cinnamon and other spices. Pure bliss.
Quality dark chocolate, cocoa powder and vegan chocolate chunks make up the base of this biscoff brownie. The top is smothered with a layer of biscoff spread and then covered with a yummy biscoff crumb!
Vegan Brownie Delivery Service
Looking for vegan brownie delivery near me? We deliver our vegan brownies all over the UK - simply order your brownies online via our website and pick a delivery date. Our sponge brownie delivery is second to none and we will ensure your occasion or birthday brownie is delivered safely and securely straight to your front door.
We offer next day delivery on our brownies if you order by 2pm (subject to availability) or you can pick the delivery date you would like via our delivery calendar as you go through the checkout. Whether you want to send a sponge brownie to a friend or get one delivered to enjoy at home we will make sure you are kept up to date with your cake order with regular email notifications.
We can deliver anywhere in the UK including brownie delivery to Newcastle, brownie delivery Cardiff, brownie delivery Leeds, and brownie delivery all over the UK.