Valentine's Cake Cards
Send love and cake through the post this year
Love is in the air, because Valentine's Day is coming up soon! Everyone wants to surprise their loved one on Valentine's Day, and a great way to do that is by sending them a cute letterbox gift that shows them you care. A Cake Card is a great way to tell someone you love them this year, whether you've been with them for a long time or you want to let someone know that you like them.
You get include a slice or two of delicious cake and some extra goodies inside a card, and they are sent via Royal Mail, and delivered through the letterbox. There are lots of card designs to choose from as well, here are some of the lovely designs that are available from Sponge this year: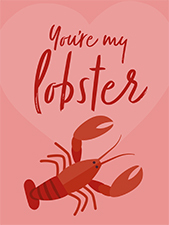 'You're My Lobster' Friends Cake Card - Are you just like Ross and Rachel? Then this is the perfect 'Friends' card for you. Perfect for an anniversary, valentines or just to put a smile on a loved one's face. This red and pink love card is the ideal card to send to a friend fanatic. Featuring the famous saying 'You're my lobster' above and an illustration of a lobster!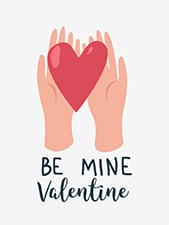 Be Mine Valentine Hands and Heart - Give someone special your heart this year with this gorgeous Be My Valentine Hands and Heart Card - an adorable sentimental Valentine's Day card. Cake Cards are wonderful letterbox gifts to send and show someone how much they mean to you.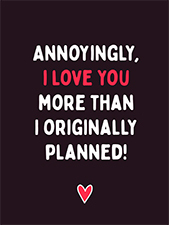 I Love You More Than I Planned - Sometimes life surprises you, you don't always expect to fall as deeply in love with the person you're with, but it happens! If you're looking for a cute and cheeky card to send to the one you love, then this I Love You More Than I Planned card is right for you.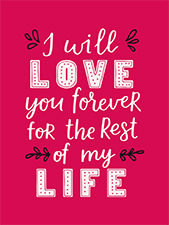 I Will Love You Forever Typography – Pink - Have you found your one and only? Let them know by sending them this wonderful I Will Love You Forever Typography card in pink. The perfect card to send to the person you love for a special occasion or just because.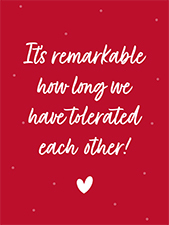 It's Remarkable How Long We Have Tolerated Each Other - Looking for a cheeky card to send to your partner? This It's Remarkable How Long We Have Tolerated Each Other card could be the perfect one for you. It's a great way to give them a laugh when you know their sense of humour is the same as yours. And you can add a personalised message inside the card to top it off.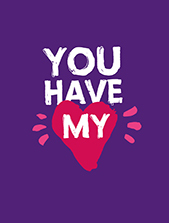 Valentines You Have My Heart Cake Card - Send a lovely valentines message to put a smile on a loved one's face! An adorable Valentine's card to send to a loved one featuring the phrase 'You have my' and a pink heart on a purple background. It's a great card to send to someone you love just to let them know you love them or for Valentine's Day.
These are just a small selection of the cards that are available, there are so many to choose from you'll be spoilt for choice.
Depending on the delivery date you have selected, orders will usually be despatched two days prior to your delivery date. You can pre-order for Valentine's Day and other special occasions. We always recommend selecting a delivery date a day earlier than intended, just in case of any unforeseen issues.
All cake card orders are posted out on Royal Mail 48 hour tracked service. We will provide a tracking number so you can see where your order has got to. Royal Mail aim to deliver 96% of tracked items on time, including Saturdays, although this is not a guaranteed service.
Once you have placed your order, we will keep you updated via email with a confirmation of your purchase, delivery details, and when your card is on its way.