Sponge Heroes – August Winner
Who is our hero for the month of August?
It was such an honour to receive so many nominations for our Sponge Heroes competition. We read so many amazing stories, honestly, there really are so many everyday heroes out there we wish we could have rewarded everyone (but we're only allowed to pick one winner).
Even though it was a really tough job and we kept narrowing it down, further and further until we finally decided on a winner.
This nomination was sent into us by Alison:
"My friend Rachel deserves to be rewarded for her unrelenting support for my family for the last year. More so during this pandemic.
I have been nursing my husband who has a spinal injury. And Rachel has supported us through thick and thin, and through the loss of a child. She has also been helping us with other forms of support for our other children too.
When we couldn't get a food delivery at the start of the pandemic, she called our local supermarket, in Devon, as she lives in Wales now, to see if she could arrange an urgent shop for us. I don't know how she did it, but we got shopping that same day and since then they have allowed us to call them directly if we need anything.
Rachel has been through a lot herself and is now a widower with 2 children and has health issues herself. Yet, she always tries to help everyone she can.
We are too far away to show her how much she means to us, and local restrictions make it impossible to visit. As well as my husband being too poorly to leave his bed these days."
We were so touched by this story. It sounds like Rachel is a truly remarkable lady who will go to extreme lengths to help her friends in their time of need. Despite being counties apart and hours away, when her friends were struggling to get the basic's they needed earlier this year she somehow made it happen.
A sponge cake for 8 will be making its way to Rachel soon to say thank you on behalf of Alison for being her personal hero in a perilous situation. Alison will also receive a cake card as a thank you from us for sharing her wonderful story.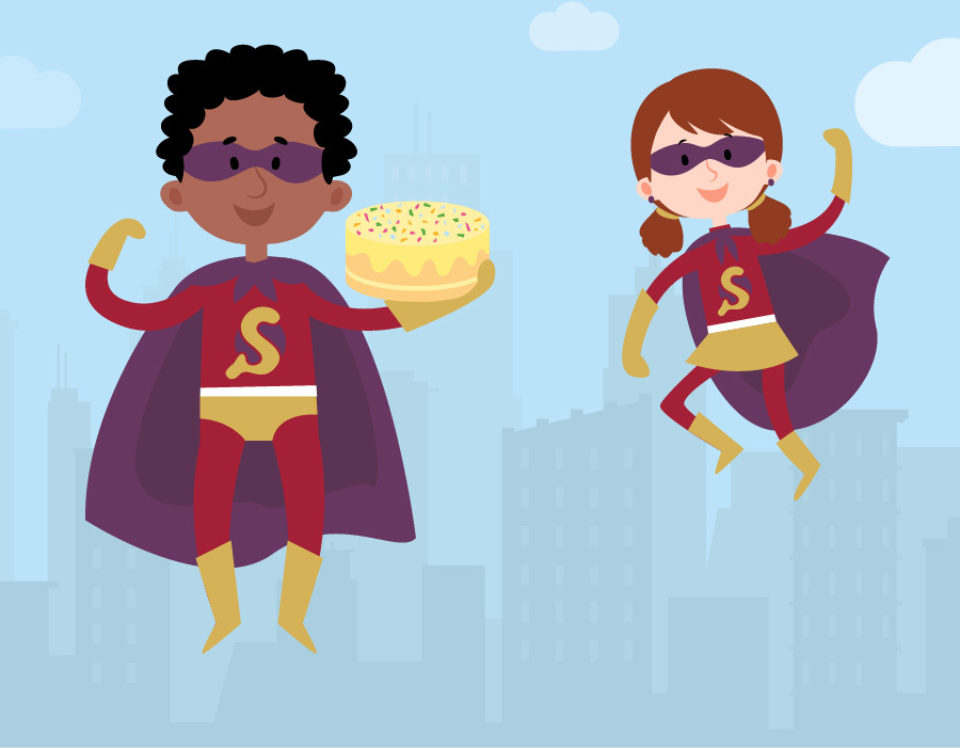 As we said, there were so many wonderful stories that were sent into us in August. It really was hard to narrow them all down, there truly are so many everyday heroes out there. Don't worry if your nominee wasn't selected this time, you can always send us your stories again for our Sponge Heroes Competition – who knows, your nominee could be the September winner!
All you need to do is email your Sponge Heroes story to us – [email protected]. Make sure you know the nominee's address, so we are able to send them a cake if they win! Read our competition blog to find out more.