Our Sponge Moment
[caption id=attachment_3121 align=alignright width=300] Our Sponge Moment[/caption] Lydia emailed in these Sponge Moment pics to us... De...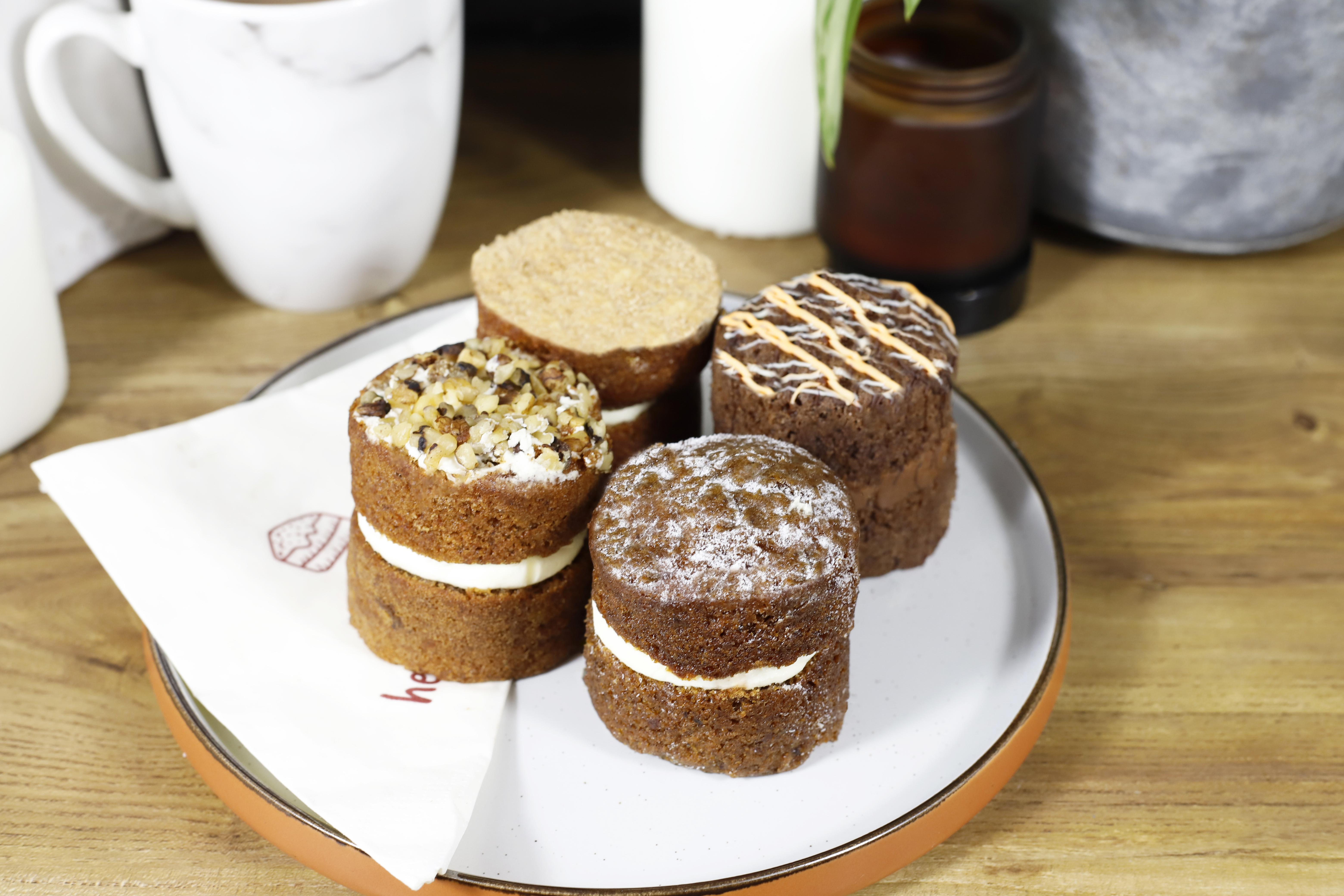 Our Sponge Moment

Lydia emailed in these Sponge Moment pics to us...



"Dear Sponge,


These photos show my two little scamps tucking in to 8 dinky slices of Sponges from our Variety Minis box.


We were off to my cousin's wedding that day and knew the children wouldn't be able to wait until 3 o'clock to eat the Wedding Breakfast, but didn't want them having a full lunch. Taster slices of the Sponge Family & a cup of tea were the ideal solution. Their faces show how excited they were about this unusual brunch!!



My daughter Fliss's favourite was the chocolate and my son Thomas's favourite was the Victoria! My husband and I loved the more quirky favours. Yum, yum!


One hour later these two were dressed up in the finery, raring to go. Thanks Sponge for giving our children a very special pre Wedding- ceremony treat.


Thanks, Lydia.

P.s. Re the last photo: just had to show you the moment we found out our son does NOT like your Bakewell cake!!! :-)"


Really lovely pics, thanks Lydia! :)

Weekly Sponge Moment Competition


Every week, we reward the best Sponge Moment pic with a SPONGE Friday! All you have to do for a chance to win is send in a pic of you, your friends or family enjoying Sponge, it's that simple! Send in Sponge Moments to: [email protected], Facebook or Twitter!