Personalised Cake Gifts
Read about our personalised gift options
Presents are tricky things to pick. You don't want to buy someone something that everyone else is likely to buy them, or that they've already got, or that they won't like! So, a lot of the time you may feel stumped as to what to get them. Most people have everything they want, so what do you buy a person with everything? Cake, of course! Who doesn't love cake?
Now as you may know we do a great range of delicious cakes, but we also provide other goodies such as brownies. So, we are sure you'll find an ideal tasty gift with one of our baked goods! Here are a few of the tasty treats you can send your loved ones: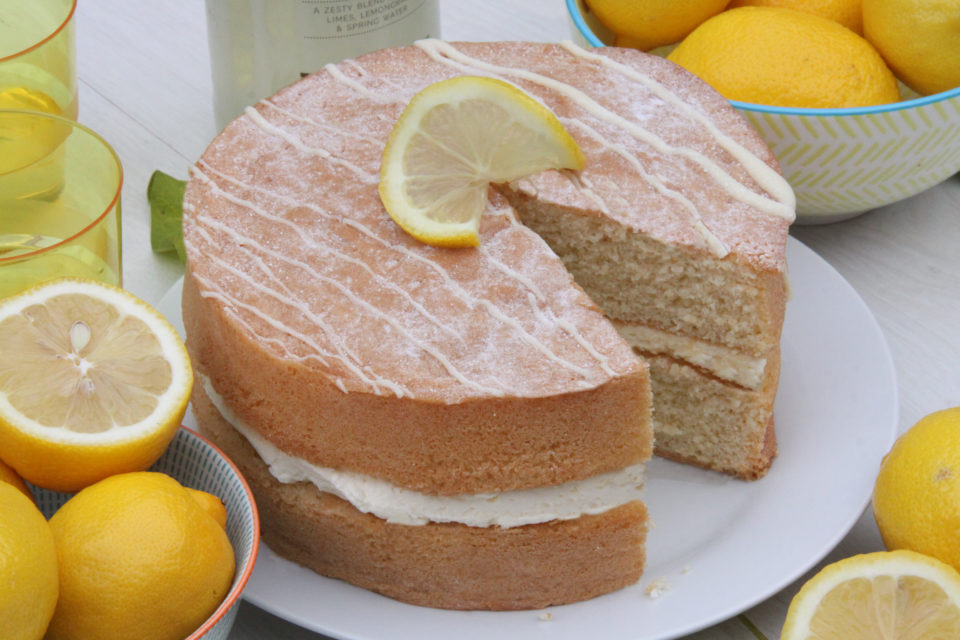 Our whole cakes always go down well, and we have plenty of flavours to choose from. There's one for every occasion and every season. You'll be spoilt for choice, here are a few for the flavour options available; Victoria Sponge Cake, Lemon Drizzle Cake, Chocolate Cake, Carrot Cake, Chocolate & Caramel Cake, Red Velvet Cake, Sticky Toffee Pudding Cake, and more!
Not only do we have a fabulous range of standard cake flavours, but we also have gluten free cakes, dairy free cakes, and vegan cakes available. So, everyone can enjoy a delicious cake delivered to their door.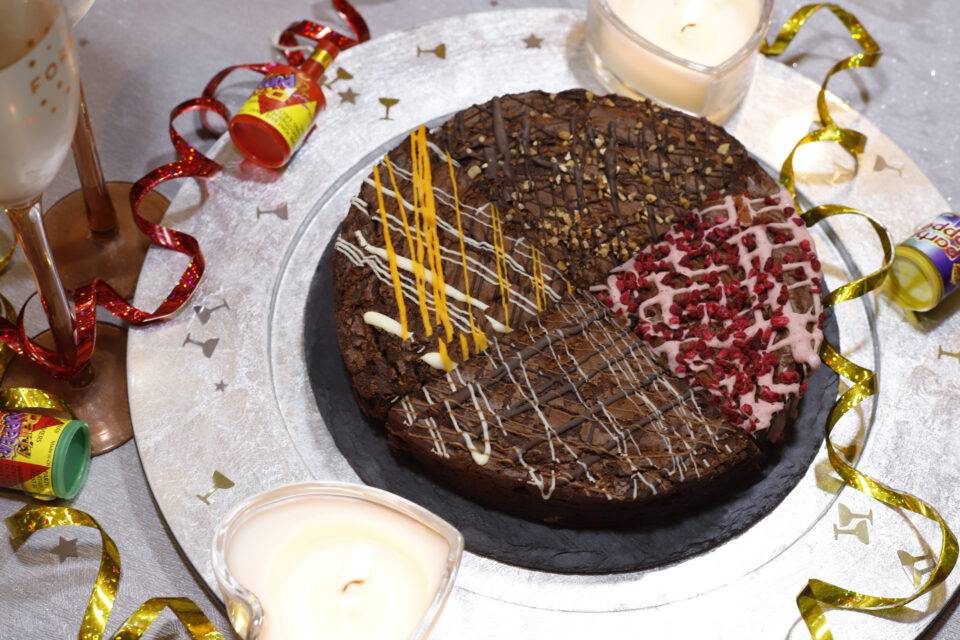 Chocolatey goodness in every bite. Our brownies are a fabulous combination of gooey, chewy, fudgy, and chocolatey. What makes them different? They're round! So, you get a wedge of brownie and everyone gets the best bit too! We have several flavours to choose from; Triple Chocolate Brownie, Chocolate Orange Brownie, Hazelnut Praline Brownie, White Chocolate and Raspberry Brownie, Biscoff Brownie, and a sharing Brownie. We also have gluten free and vegan options in our brownie range as well.
On top of our whole cakes and brownies, we also have a fabulous range of Baby Sponge Cakes, Celebration boxes, and sharing sponges available, there's lots to choose from.
But that's not enough, you want it to be more meaningful for the recipient; so, add a personal touch to your gift with some of our personalisation items.
We have a great range of extra goodies to pop in the box with our delicious cakes and brownies, including drink options such as tea, coffee, and hot chocolate sachets, Prosecco, Red Wine, White wine, beer, and more. You can also add items such as candles and balloons so that they can get the party started! And why not add a fabulous card with a message written by you inside the box too, to make it even more personalised!
Personalised Letterbox Gifts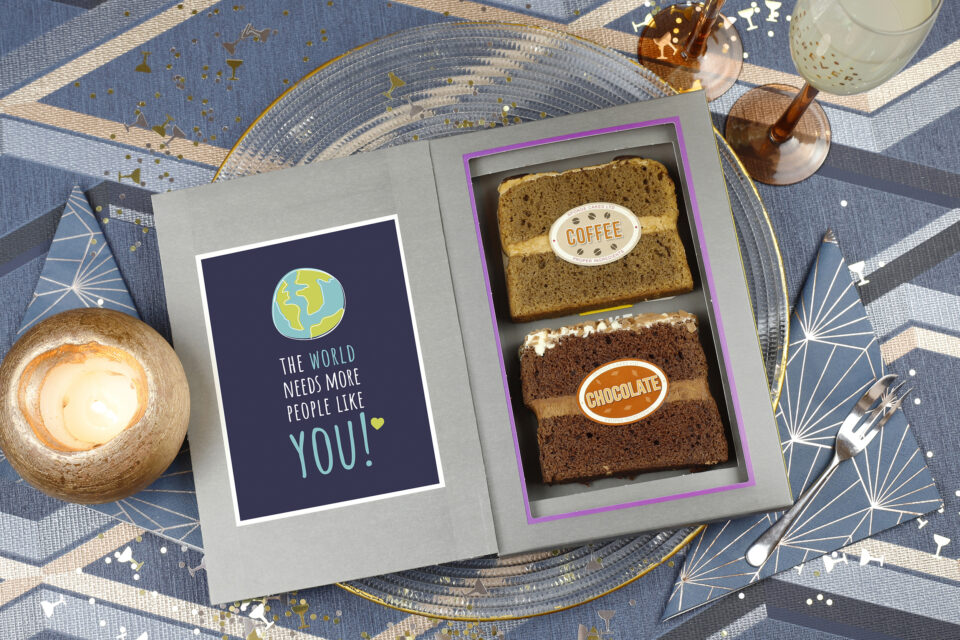 If you don't want to send a whole cake, why not send a Cake Card instead? They're great little gifts that fit straight through the letterbox to your recipient. We have lots of card designs available including birthday cards, anniversary cards, wedding cards, thank you cards, and many more.
Along with a wonderful card, you also get to choose a slice or two of delicious cake, there are plenty of flavours to choose from including standard cake slices, gluten free cake slices, vegan cake slices, and more. We even have cocktails, tea, coffee, and hot chocolate sachets, along with other goodies that can go in the box too.
Don't forget you can also write your own personalised message inside the card in a font of your choice from our font options to make it even more personal.